Just say the words "paid parking at Cherry Creek Mall" and what seems like the collective ire of the entire Denver metro area is raised.
No place is it more apparent than on social media, where hundreds of people comment on the topic each time a news story is posted. And, the vast majority of comments vilify the mall's decision to install a paid parking system at the Cherry Creek Shopping Center.
A Facebook group established Feb. 28 "Cherry Creek Free Parking" has well over 2,500 likes and followers, and is filled with complaints about the new system.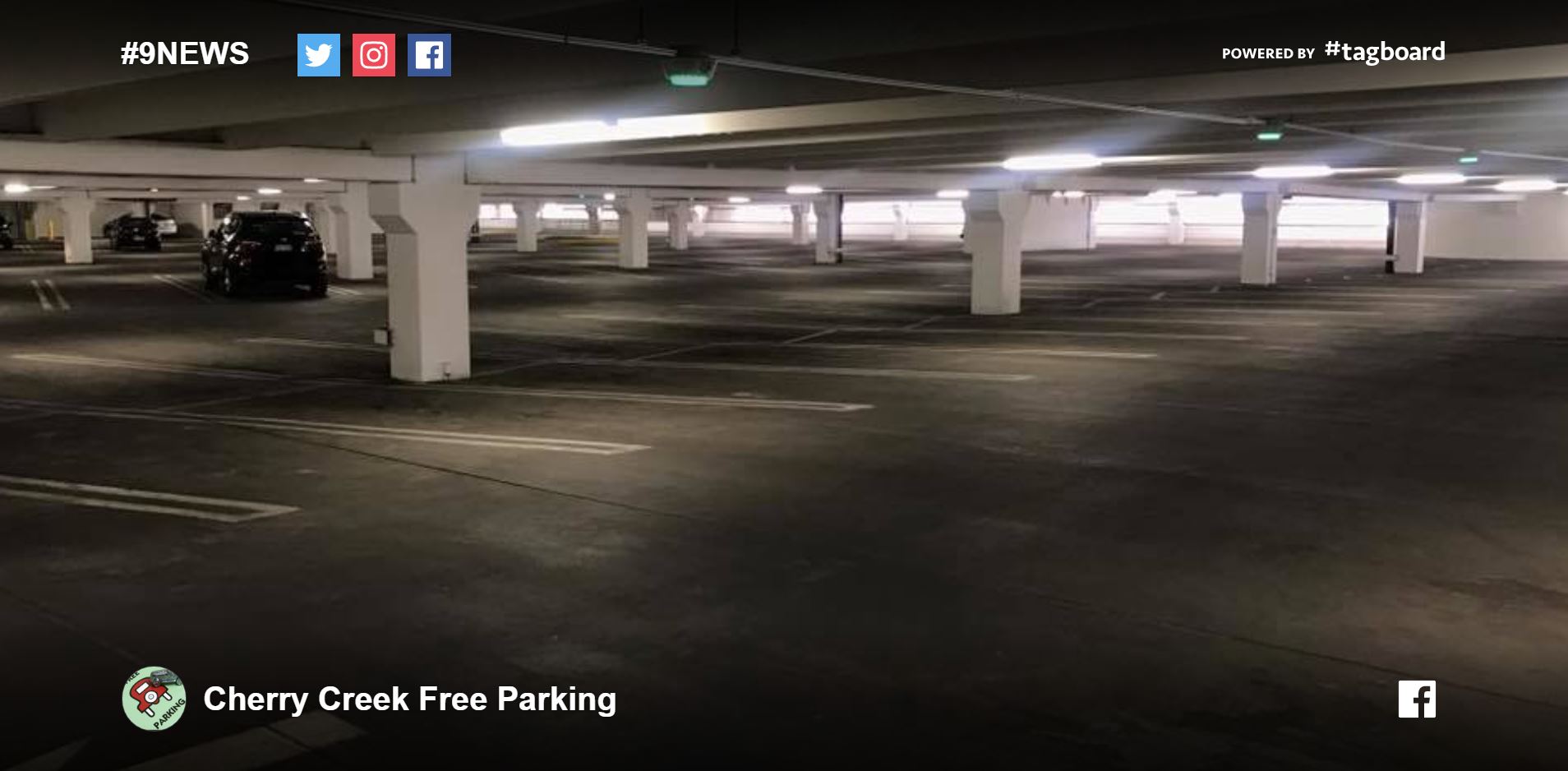 But, that won't change the Cherry Creek Shopping Center's strategy, nor its pay-for-parking system.
Cherry Creek Shopping Center General Manager Nick LeMasters said while the system will stay in place, they are working to make the parking system easier for customers to navigate.
"The system is working as expected, except for minor glitches here and there," he said by phone Wednesday. He added the shopping center is looking for ways to enhance the project and therefore business at the mall.
RELATED: Cherry Creek mall's manager: The parking fees are staying, despite complaints
The announcement dates back to late 2016 and the new system's implementation began in January. We at 9NEWS have run numerous stories on it.
Your first hour in the mall's parking garage is free. After that, you'll pay $3 for the second hour and an extra buck for the third hour. After that, it will be an additional $2 each hour. The maximum you'd pay is $16 per day.
And, several businesses have announced they will validate parking tickets, including the AMC movie theater, Brio and Kona Grill, among others.
That hasn't stopped the outpouring of negativity online about the $3 fee.
"We recognize this wasn't a popular decision," LeMasters said. The shopping center's GM said the company decided to install a paid parking system with the long-term view of the Cherry Creek neighborhood in mind.
It's an area of town, he said, that is "continuing to evolve into a small, downtown type of neighborhood, urbanized, and where parking is at a premium."
The mall's leadership believes this system keeps the best parking available for the shopping center's best customers.
When reached by phone Wednesday, children's clothing store Janie and Jack said their business has been down 20 to 30 percent since January, calling it "very quiet." They are, however, hopeful this "bump in the road" will turn itself around.
Clark's footwear told 9NEWS by phone they've seen a 50 decline in foot traffic during the week, and added weekends are slower than prior to the installment of paid parking.
Skin care store Kiehl's said there was no measurable change in their traffic. Other stores were unable to comment.
"We are reaching out to stores regularly," LeMasters said. He mentioned a merchant meeting held Wednesday, declining to go in to specifics, but calling it "very productive."
LeMasters said some merchants have actually reported an increase in business so far in 2017.
He insists there will come a time when people say "that was a really good idea." But for now, LeMasters recognizes this as a "temporary settling period."
We know it's easy to complain about the paid parking at the mall now. But, has this truly impacted your behavior? Let us know in this poll.