Many residents in Colorado are picking up after large hail-pelted neighborhoods, causing damage to homes, businesses and cars.
The Regis neighborhood is one of the areas that saw significant damage as a result of Monday's storm.
Mike Vitry has been living in that area for 32 years and says he's never seen a hailstorm quite as damaging as this one.
RELATED: What do you do if you have hail damage?
RELATED: A view of storm damage the morning after
"I was shocked, the size of the hail is what shocked me the most," Vitry said, "I just saw the broken glass, windows and cars and I've never seen that before in a hailstorm here."
Insurance adjusters and roofing contractors could be spotted in the neighborhood all day. Vitry's friend will be fixing his roof but experts say others aren't as lucky and often find themselves in the middle of sketchy deals with contractors.
Brad Mueller, a roofing specialist with Hart Roofing, says homeowners may be susceptible to people trying to scam them because contracts can be complicated and people often don't know what they're looking for.
PHOTOS: Hail storm hits metro Denver
Huge hail pile, Ethan Ledere
Huge hail pile, Ethan Ledere
"Check his references and make sure he knows what he's talking about as far as hail goes," Mueller said.
The BBB of Denver encourages homeowners to check their website for an accredited contractor. They also recommend these tips:
Get everything in writing, including cost, work to be done, time schedule, payment schedule and other expectations.
Never sign a contract with blanks.
Wait to pay a contractor in full or sign a completion certificate until the work is truly completed.
Avoid giving a down payment unless special materials are being ordered.
Ask if the company uses their own workers or if they hire individual, third-party subcontractors.
Know exactly who is working on your roof and who is responsible if something goes wrong.
Verify applicable licensing and permits with your city and county.
Under Colorado Senate Bill 38, a contract must meet these requirements and include this information before you sign:
Contractor's contact information
Scope of work and materials provided
Approximate dates of service and cost of materials/service
Roofers surety and liability coverage
72-hour right to rescind
Contractor cannot in any way pay, waive or rebate all or part of the insurance deductible
Mueller discourages homeowners from paying for roof repairs with their full insurance check, adding that if something goes wrong, that money will likely not be reimbursed from the company.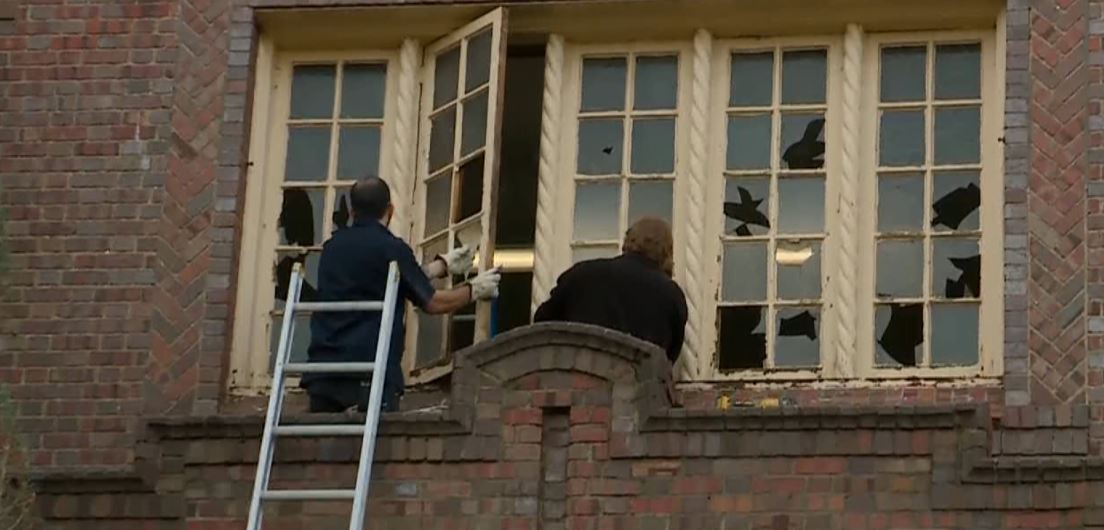 While most "door-to-door" sales are discouraged, experts say some reputable roofers will go to individual homes to garner business.
Residents affected by storms in the Regis neighborhood say they received up to 10 calls Tuesday from roofing companies.