Saloon Cuts in Broomfield is not your average place to get a haircut.
Everything inside the barber shop is western themed including the women who cut the hair. Their uniform includes "cowboy boots, cowboy shirts and cowboy shorts," according to Jared Broach, one of the shop's managers. The salon even uses a horse trough to rinse your hair.
When you first walk into saloon cuts, you're greeted by a bartender offering you a drink from a variety of beers and a small selection of wine.
"We have kind of Texas-size specials on beer," Broach said. "Our slogan is 'We put the bar in barber shop.'"
Now, the place known for cutting hair is taking a crack at cutting crime. Broach's car was broken into in April outside his Denver home. Shortly after, he installed security cameras around his garage. However, they did not seem to help because two weeks later his car was broken into again.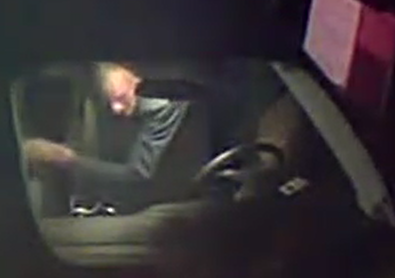 Thanks to his latest technology, Broach is now circulating pictures of the perpetrator. Staying true to his barber shop's theme, he created a wanted poster with the pictures and a handsome reward. If anyone sends Denver police a tip that leads to an arrest, Broach and staff at Saloon Cuts is offering $1,000 and free haircuts for a year.
If police are able to catch the suspect or suspects without any tips, Broach said every officer at the district will be offered a free haircut as a way to say thanks.
If you have any information about the case, you can submit your tip by calling 720-919-7867.