Finding safe alternative ways to get around Denver can be an issue to someone like Metropolitan State University of Denver student Corey Baughman.
"I like to commute by bike, I like to walk," Baughman says.
He's an industrial design student set to graduate in December who wants to make a difference.
"Nationwide, we've seen a spike in the number of pedestrian and cycling fatalities in the last 3 years and we've seen this in Colorado as well," Baughman says.
The U.S. Navy veteran served two tours of Iraq and, having traveled to different cities in the world, he noticed something different about their commuting systems.
"(It) allowed people to live better together in closer proximity with less pollution," Baughman says, "and to maybe enjoy that quality of life a bit more."
That's one reason why he recently entered a contest called Road X. The contest is designed by the Colorado Department of Transportation and challenges people to use new technology to protect the most vulnerable on the roadways like cyclists and pedestrians.
"The reality is that we lose over 600 a year in Colorado alone and a lot of them are bicyclists and pedestrians," said Amy Ford, Communications Director for CDOT. "If we can figure out an idea that really does help make a difference and save just even one life, then it's worth it."
Baughman took home a $10,000 prize for a new device that he proposed and help with distracted driving.
"I came up with a concept that I call the Guardian Road Beacon," Baughman says. "I'm personally interested in seeing technology being applied in a good way to help reverse this trend technology causing some of these accidents."
It's a device that would use overhead sensors to illuminate the movement of pedestrians and cyclists traveling at night. The device would use sensors to communicate with vehicles on the road.
"You have enhancing the lighting on people that are in the road for drivers that are driving regular vehicles like most of us drive now," Baughman says.
An untapped resource that CDOT hopes will save lives.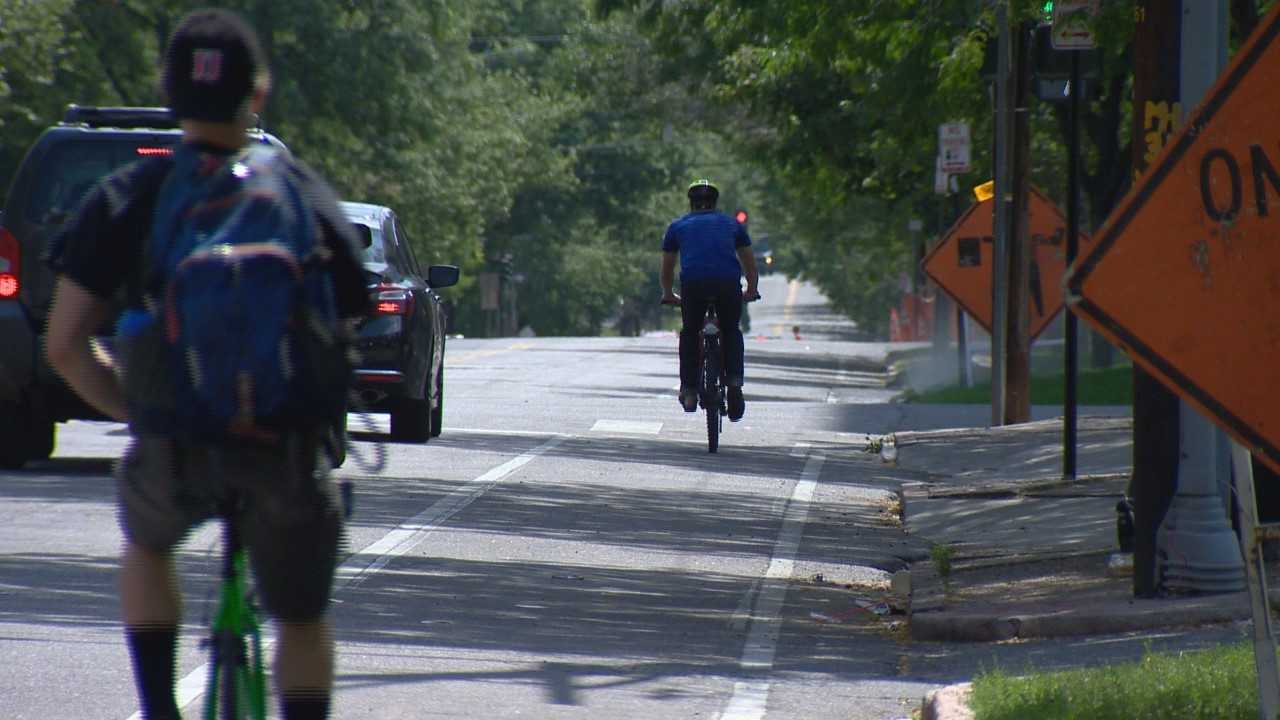 "To jumpstart the private sector, innovators and entrepreneurs to start thinking about this critical issue…how do you really protect these people on the road," Ford says.
Bringing together designers like Baughman to help make a difference.
"Looking for collaboration and bringing as many minds together as we can to make these things into realities," Baughman says.
CDOT says three grand prize winners each won $75,000. These 3 ideas will be implemented on Colorado roadways within the next year.