DENVER – This week on the 9NEWS Morning show, we're taking turns featuring some of our favorite nonprofits and charities.
Mine is the Tennyson Center for Children.
It's treatment center for abused and neglected children, an amazing place that's been around for more than 100 years.
The staff of therapists, counselors, teachers and others works with broken kids, to make them whole again.
It's one of those places where it's unfortunate we need it, but we're so glad we have it.
The staff invited 9NEWS over to help the kids paint a mural on the wall of one of the rooms. They obviously overestimated our artistic talent, but it was great fun working with the kids.
RELATED: Christine shows us the Special Olympics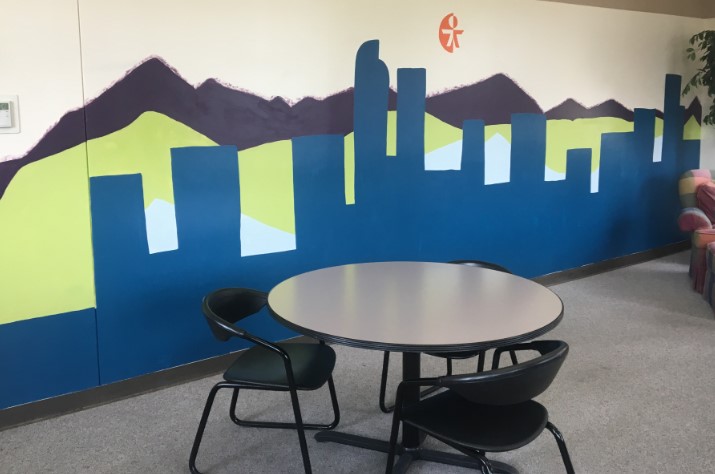 This nonprofit idea started when CEO Ned Breslin was approached by a kid wanting to show him some artwork.
He was a great artist, and when Ned asked him what he wanted to do with the pictures, the young man said "paint them on your wall".
"Why not?" was Ned's response.
And that's where the idea for a skyline painting of Denver came from.
It was paint within the lines, which for many of us is harder than it looks. But we loved sharing paint and stories with some of the kids, and when it was finished, it looked great!
I've been a board member of the Tennyson Center for 20 years, and am still amazed at the dedication, spirit and expertise of the staff.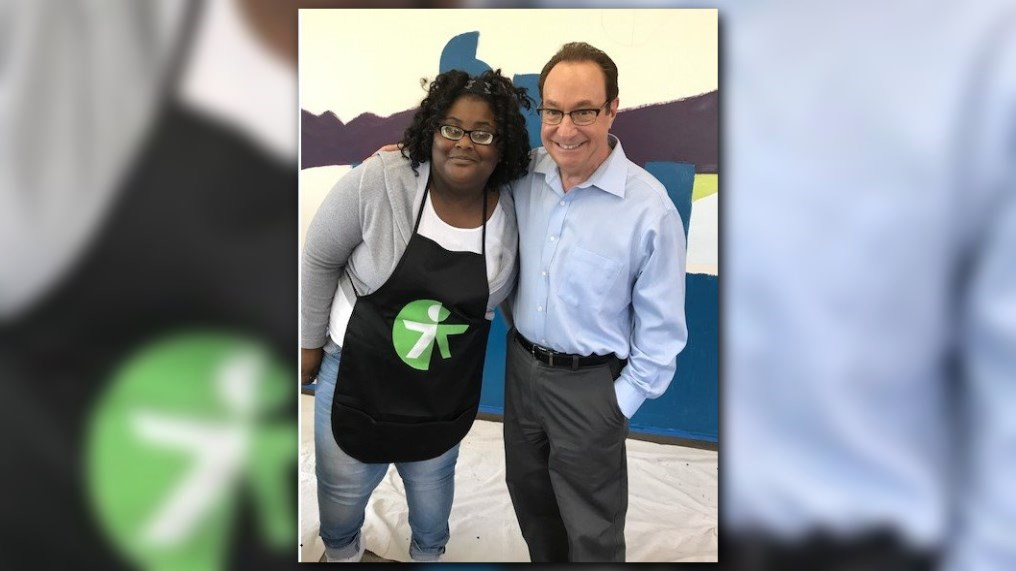 I'm also always impressed by the kids.
After everything they've been through, they are always working hard to reach their goals, always looking forward to a brighter future.
For more information on the Tennyson Center, check out Childabuse.org.