9NEWS joined Denver-based nonprofits Thursday to give away 25 new bicycles to kids from low-income families in southwest Denver's Westwood neighborhood.
Westwood – which is bordered by Alameda, Mississippi, Federal and Sheridan – has a large minority population.
"We're 83 percent Hispanic and about 39 percent under the age of 18," BuCu West Community Development Coordinator Julie Casault said. "It's an area very in need with low health scores and low access to recreation. So, this is a great opportunity to get the kids out and moving."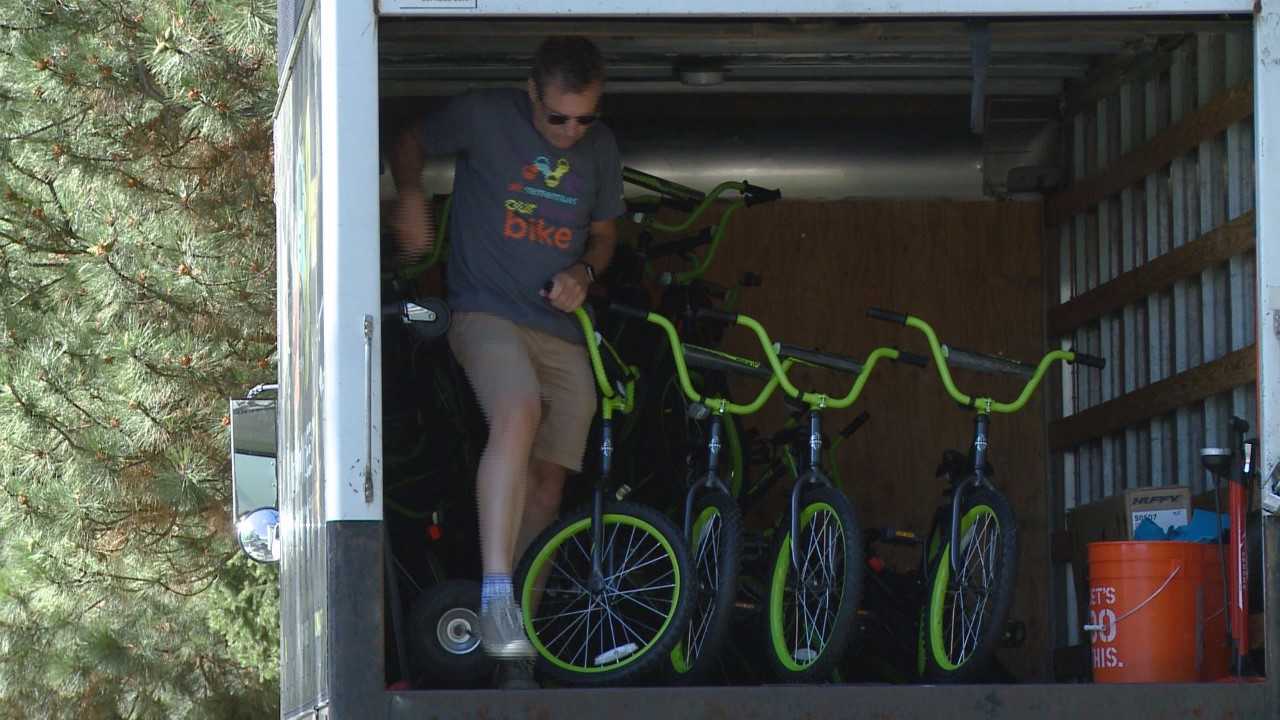 BuCu West is a nonprofit focused on economic development through community-organized events, and Westwood is a priority.
"They're not a neighborhood that asks for a lot or expects a lot," Casault said. "They are just so grateful for an opportunity for their kids and the youth."
Giving away bikes and helmets to low-income kids from kindergarten through second grade is the core mission of Denver-based Wish for Wheels.
The nonprofit has given away an estimated 20,000 bikes over the last decade and plans to give away 5,000 bikes this year, mostly in the Denver area.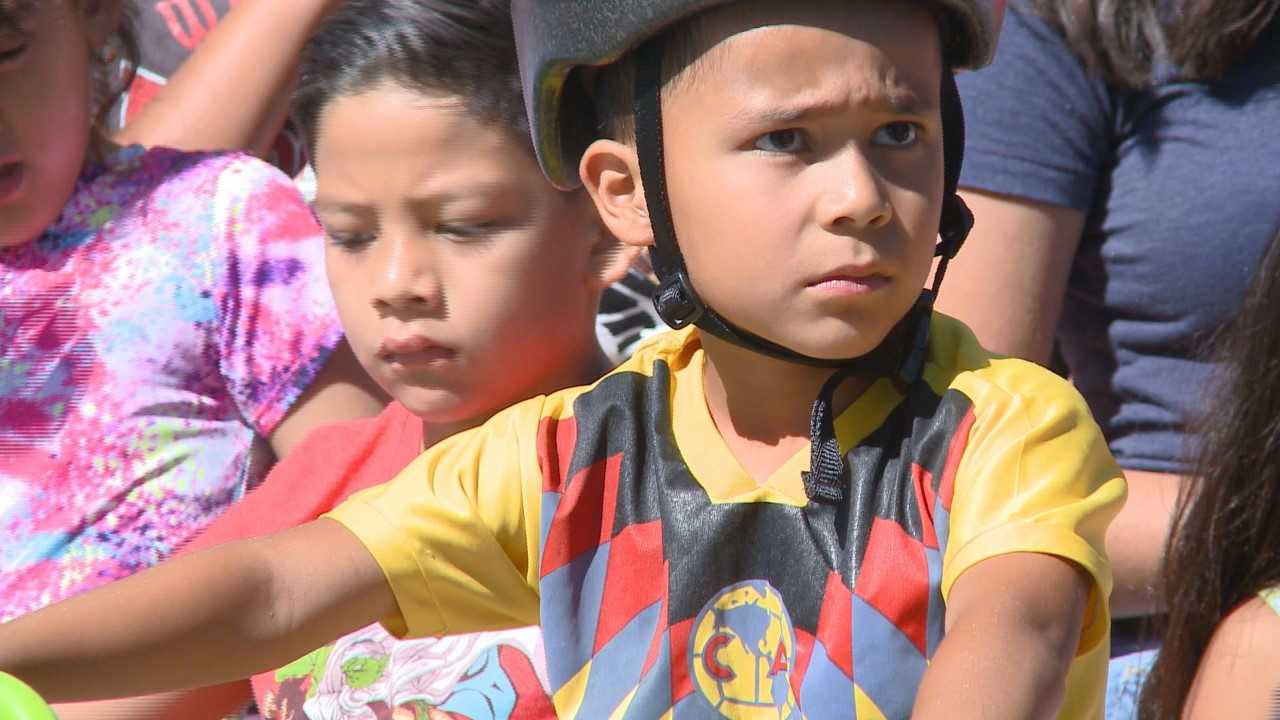 "Wish really started because our founder felt like kids were not getting that first wonderful memory of getting their first bike," Wish for Wheels Build/Give manager Chris Webster said. "A lot of kids these days are getting game consoles instead."
9NEWS employees helped put 25 bikes together Tuesday afternoon before they were distributed to children in Westwood Park Thursday morning.
"We're really excited because we've never had one," bicycle recipient Jazmine Ruiz said. "It feels like your life just changed because you have like a bike."
Denver police community resource officers also stopped by to register the donated bikes and teach the kids and their parents about cycling safety and cycling rules.
Denver police officer Alexis Aranda grew up in Westwood.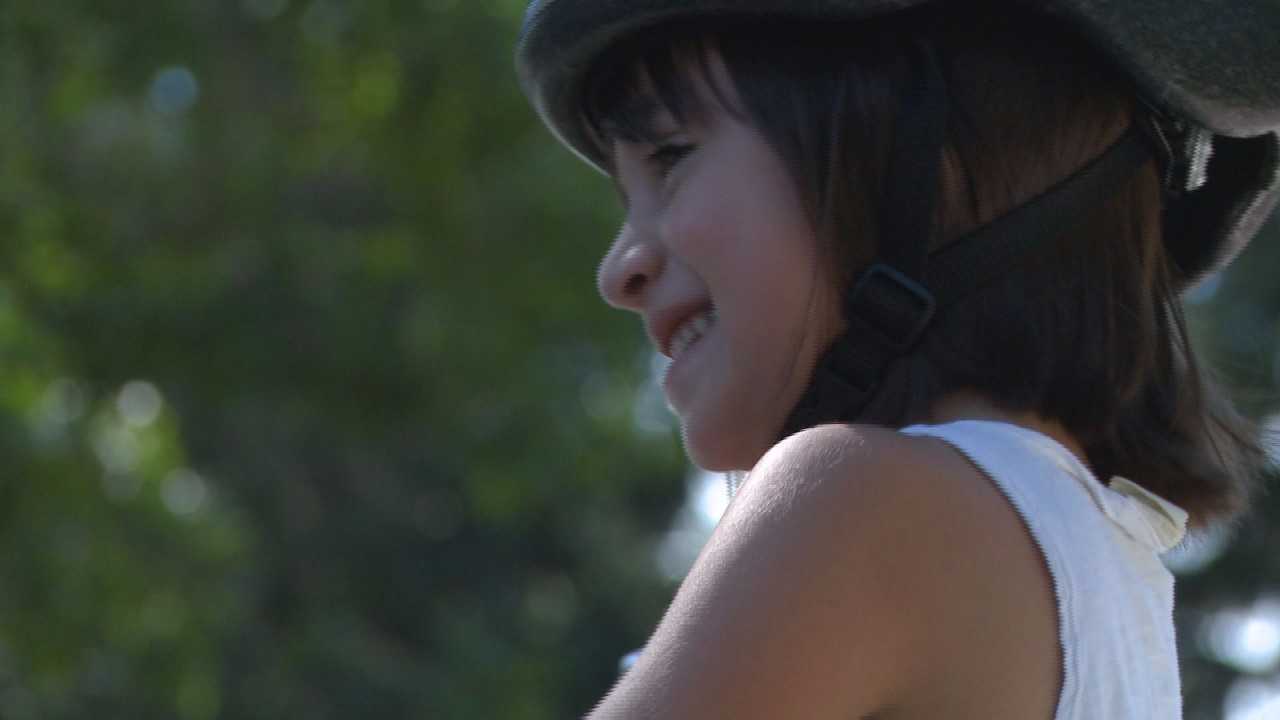 "Wearing your helmets all the time, watching out for cars, obeying traffic signals," officer Aranda said. "A lot of people don't know, or maybe they're unaware, that bicycles have to be on the street all the time, like another car pretty much."
Although the bike giveaway was for the kids, adults involved seemed to find it just as satisfying.
"I know it's a very simple gift, a bike, and a helmet, but I believe that we are changing lives," Webster said. "So, it's just the most rewarding thing I've ever done. On a daily basis, I hear wonderful stories, and I get to see smiles, and it's just completely rewarding."