At Copper Mountain, in the witching hours between summer and winter, Adam Gray with Human Movement is taking the things that go bump in the night - and bumping them up in an early haunted house.
"We are the only haunted house open in Colorado right now," said Gray.
It's designed to scare up business by scaring people.
"The scare factor has to be at a certain level," said Gray.
It's part of the Witchcraft Festival at Copper that mixes fall fun with craft beer and the haunted house.
"We're in what was once a cheery home and is now demented witchcraft," said Gray.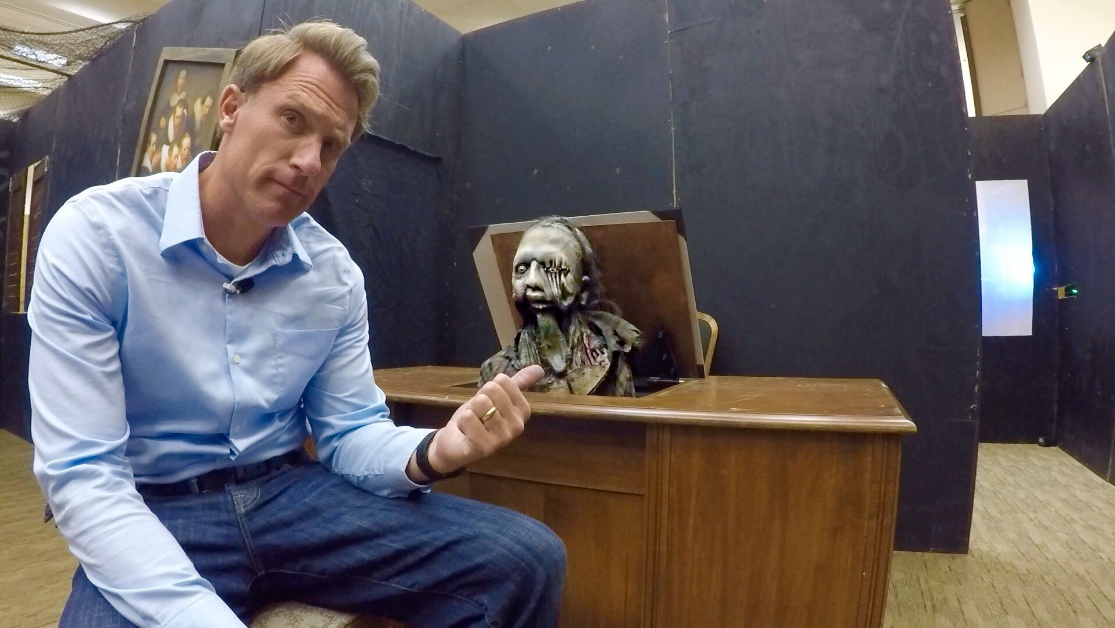 House guests have to escape past falling spiders, screaming ghosts with burning bright eyes and frightening furniture with doors opening and closing on their own.
"It keeps things alive very much so," said Gray.
All of it is designed by Adam and his Human Movement team after weeks of work.
"Two weeks of preparation; the actual build time is about three days," said Gray.
All of this - to jump start Halloween a little early.
"At every step, something could be coming out," said Gray.
The Witch Craft Festival and haunted house are open this Friday, Saturday and Sunday at Copper Mountain.