Police have made a third arrest in connection to fatal shooting on Colfax Avenue last weekend.
Ru Shawn Wharton, 41 was arrested late Thursday night in Aurora for first-degree murder in connection to a shooting that left a man dead outside of a 7-Eleven on the 500 block of E. Colfax around midnight on Sunday.
RELATED: Suspect in Colfax homicide appears in court, two others still sought
RELATED: Man shot, killed on Colfax; 2 in custody
Police say Justin Slyter, 39, was shot and killed after his wallet was stolen during a fight in front of the convenience store.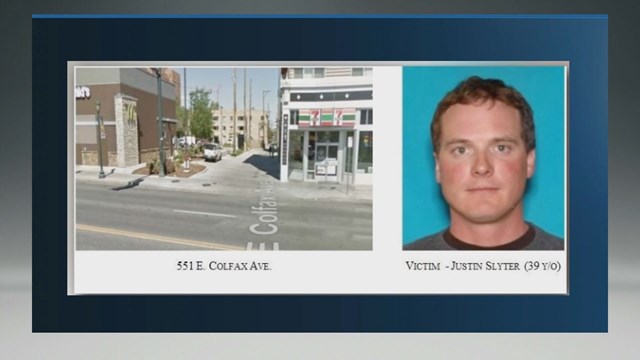 DPD has made two other arrests in the case: David Houston, 25, and a juvenile. They both face chargers for first-degree murder and robbery.