The woman who swiped a package from a porch was caught on camera at Target, Westminster Police posted on Facebook.
And no, she still didn't have a shirt on.
The unnamed suspect was accompanied by another woman, who police say is also involved in the thefts.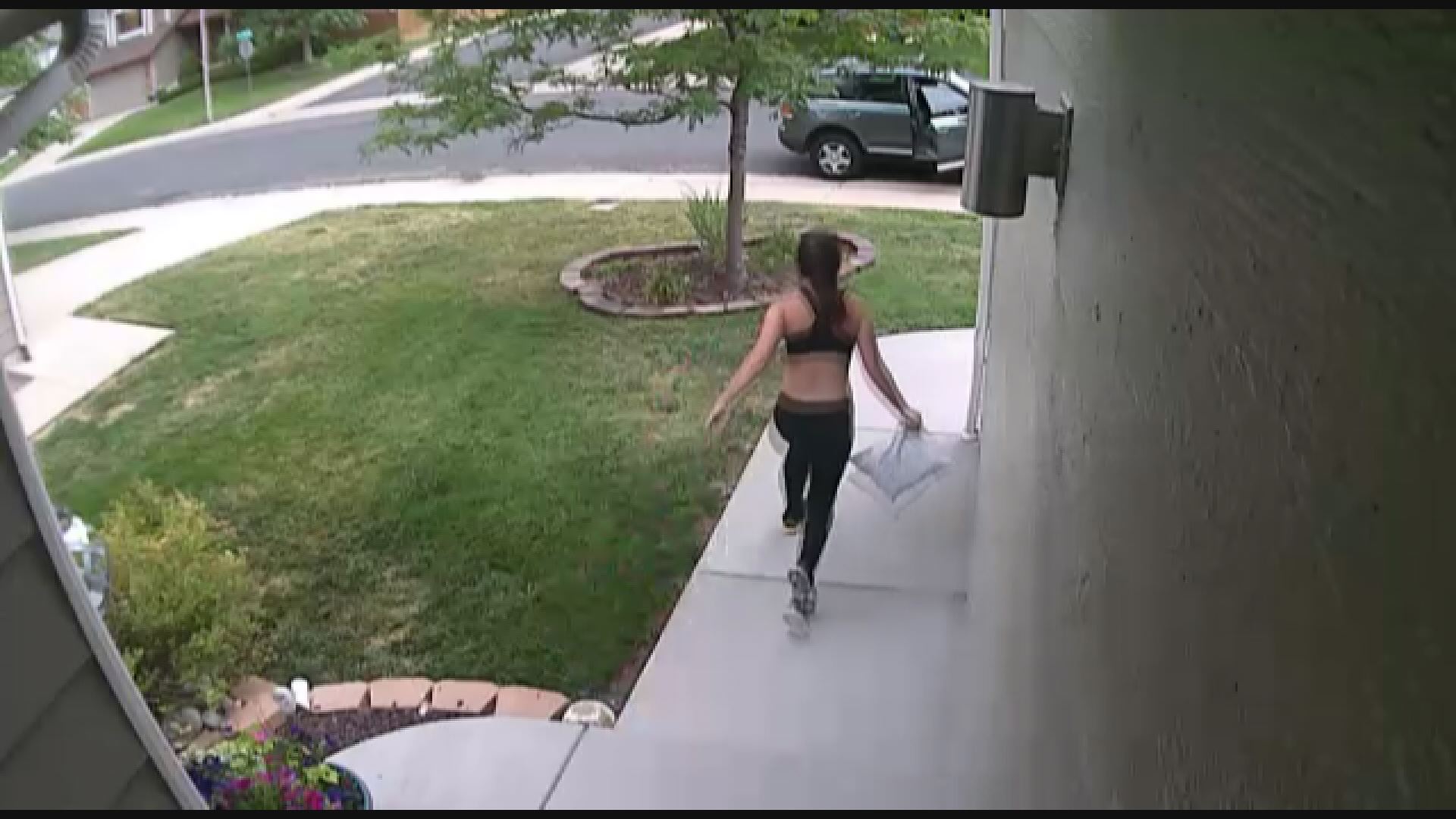 Earlier this week, 9NEWS spoke with a woman who got her dorm room sheets taken from her porch.
"Who would do that?" Megan Metzger-Seymour asked. "It's kind of like -- you're stealing packages. It's obviously some other people's stuff."
Westminster police said there have been 11 reported cases of package thefts in the past six months.
Anyone with information is asked to contact Metro Denver Crime Stoppers 720 913 STOP (7867). You may be eligible for a reward up to $2000.00. You can remain anonymous.