Police are searching for a woman accused of pepper spraying an officer Tuesday evening in Boulder.
At about 6 p.m., officers were called to the Safeway at 3325 28th Street for a woman who was said to be harassing people with pepper spray.
By the time officers got to the scene, the woman had left the area but was located shortly after at Vic's Coffee at 3305 30th Street.
When an officer tried talking with the woman, she became agitated and used the pepper spray on the officer before running off on foot, Boulder police said.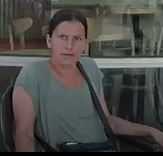 Police searched the area but were unable to find the suspect.
The officer was taken to Boulder Community Health, and has since been released.
The suspect is described as a white woman in her mid-20's with long brown hair. She was wearing a green shirt and yoga pants at the time of the incident.
Anyone with information is asked to contact Detective Heather Frey at 303-441-3369.