A carjacking ended with the stolen vehicle running in to a pole and the driver in the hospital with serious injuries.
Denver Police say a Lexus was stolen near Federal Boulevard and West 28th Avenue around 1:30 a.m. on Wednesday.
A Denver Police officer spotted the car soon after and a pursuit began.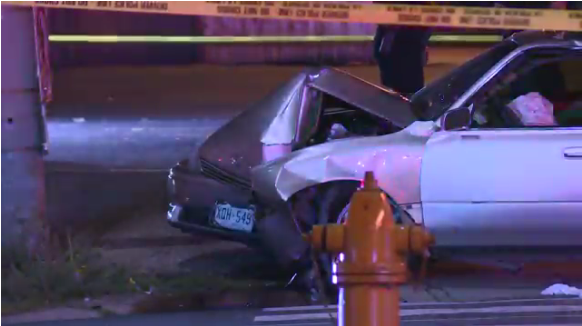 The pursuit came to and end after the stolen vehicle ran in to a pole near West Amherst Avenue and Federal Boulevard.
The male driver does not have life-threatening injuries but was seriously injured in the accident.
No others were injured.