One of the teens accused of starting the North Turkey Creek Fire was charged Thursday, a press release from Jefferson and Gilpin Counties' District Attorney Office said.
Andrew Askins, 18, has been charged with two counts of second degree arson for a fire on March 22.
The fire was near the intersection of U.S. Highway 285 and North Turkey Creek Road in unincorporated Jefferson County. It took 15 fire trucks, 34 firefighters and eight support personnel from six agencies to fight the flames, the arrest affidavit said.
RELATED: Teens face arson charges for North Turkey Creek Fire
It is thought the fire was started by fireworks, the use of which had been banned since March 6.
While Askins and the other teen, Riley Costello, were booked March 23, they were released pending charges, the arrest affidavit said.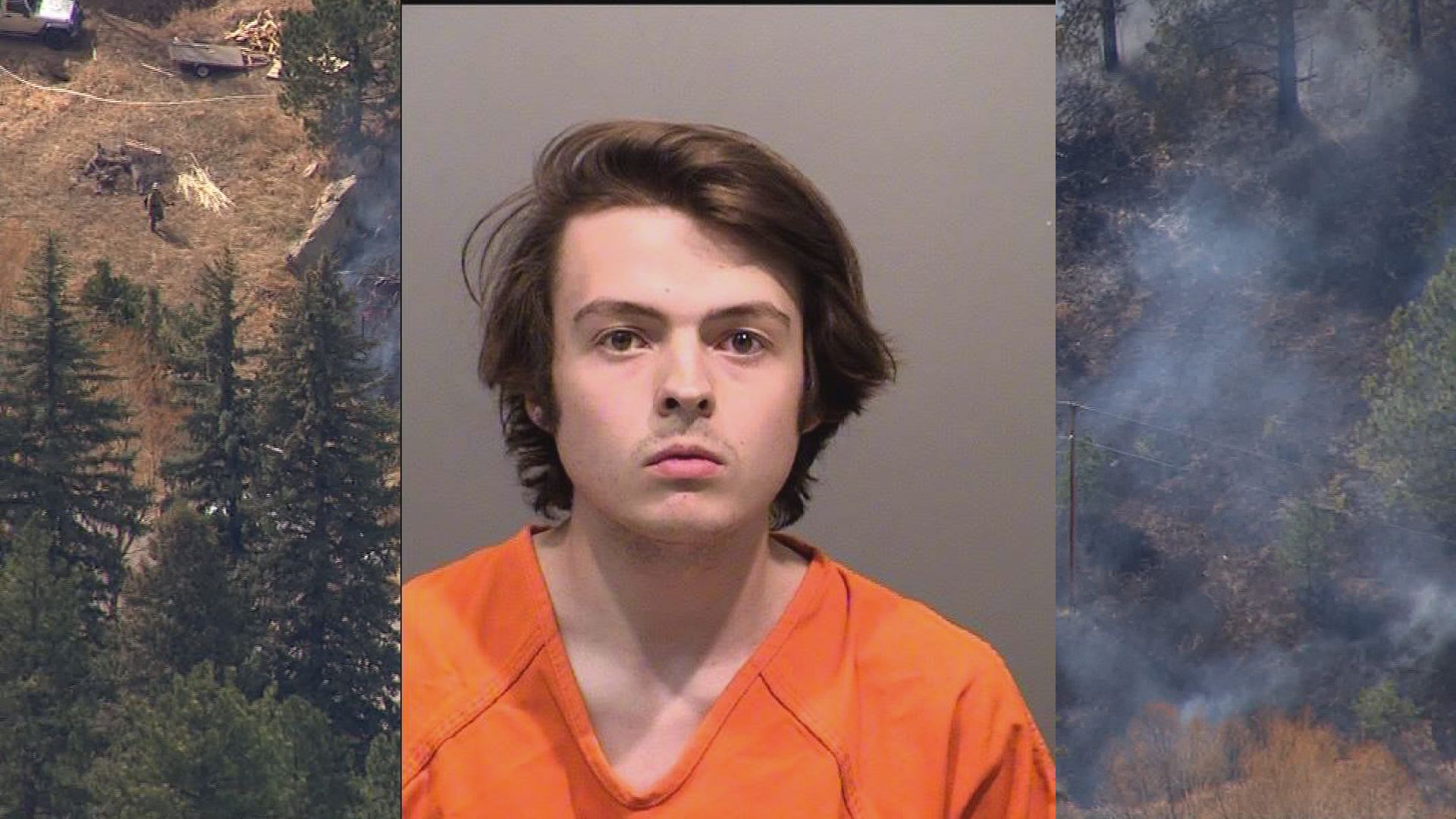 A warrant is out for Askins' arrest.
Andrew Askins Affidavit by 9news on Scribd