A motorcyclist was seriously hurt in a hit-and-run crash late last month.
On Friday, Aurora police released video of the April 23 crash which happened in the 4100 block of South Parker Road, just north of East Quincy Avenue, around 2 in the morning.
Police say the motorcyclist was headed north on Parker Road in the center lane when a car headed south turned directly into the path of the motorcycle causing a crash. Video shows sparks flying as the motorcyclist slides along the roadway. It appears the driver was thrown from the bike.
The driver of the car never stopped and was last seen headed eastbound into a shopping center parking lot. The motorcycle rider was seriously injured during the crash.
Based on evidence recovered at the scene and video surveillance cameras police believe the vehicle may be a 2006 to 2008 Honda Civic 4-door with a sunroof.
It has damage to the driver's side headlight, bumper and fender. In the video the driver's side headlight is still illuminated but pointing almost straight down in front of the car.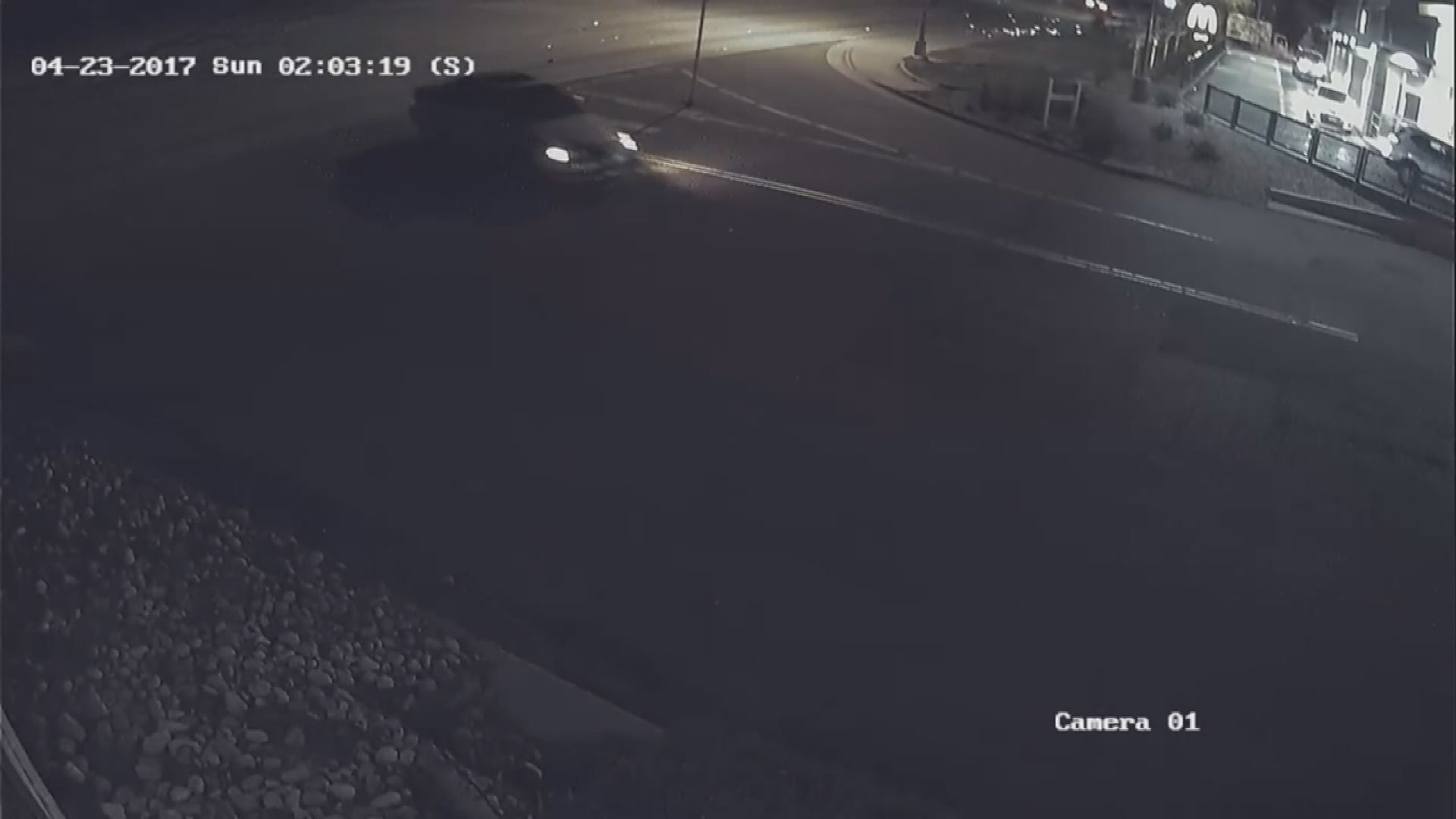 Anyone with information about this case is asked to call Agent Terry Allen with the Traffic Investigations Unit at 303-739-6351 or Metro Denver Crime Stoppers at 303-739-7867. Tipsters using Crime Stoppers are eligible for a REWARD of up to $2,000 and can remain anonymous.