A woman was given the maximum sentence for the drowning death of her developmentally disabled grandson.
Onesia Ann Najera, 52, was sentenced to 20 years in prison and five years of parole in connection to 10-year-old Angel Goodwin's death.
Angel was found unresponsive in a bathtub full of water at Najera's home (his legal guardian) on May 5, 2015.
He had cerebral palsy and limited cognitive abilities and functioned at about the level of a toddler.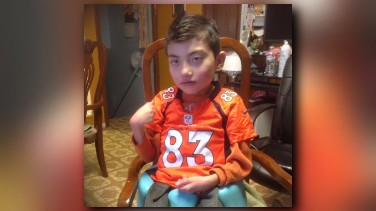 Najera had custody of three of her daughter's children, including Angel. Prosecutors say Najera would sometimes leave the kids at home for days on end while she did drugs, but told them she was "monitoring through a remote camera."
On the day Angel died, Najera told police she had only stepped away for 2 minutes. An investigation revealed Najera had taken a pill and passed out.
Najera pleaded guilty to child abuse resulting in death two weeks before the case was set to go to trial.