Anthony Joiner was charged with enforcing the law. Now, the former Morrison Police lieutenant faces 29 charges for theft, embezzlement, forgery, and fraud.
"I'm quite shocked and surprised," Barb Jones, a Morrison resident, said.
Joiner was second-in-command at the Morrison Police Department. He was in charge of taking deposits to the bank, managing the fleet of police cars, and arranging for extra duty contracts for other officers at Bandimere Speedway. The Jefferson Grand Jury says he abused all of these duties and stole $132,000.
"Unbelievable, absolutely unbelievable," Jones said. "Because, I know all the wonderful people in this town and I can't believe he would, you know, lower himself to that."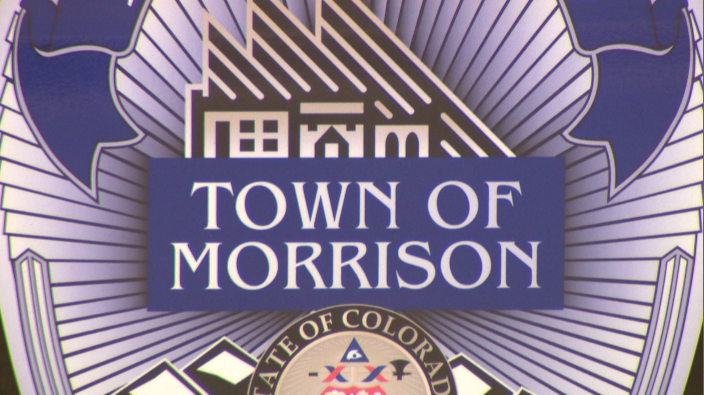 Investigators say Joiner started a nonprofit called 5280 Police Motors Memorial Fund. The indictment states that Joiner would take donations, money from the sale of police cars and wages of off-duty officers working at Bandimere for security and funnel it into the 5280 Police Motors Memorial Fund where he would spend it on personal items.
Joiner also performed "off-duty" work at Bandimere and collected wages while falsifying time cards to show he was still on the clock for the police department in a practice often dubbed "double dipping," according to investigators.They also say he would take checks meant for equipment transactions and deposit them into the 5280 Police Motors Memorial Fund for personal use.
The Grand Jury Indictment states Joiner would lie about buying a truck for the police department and just deposit the money into the 5280 Police Motors Memorial Fund. Joiner is even accused of pretending to take classes at Colorado State University's online program to receive more than $5,000 in financial educational assistance offered to the town's employees.
"That doesn't just pose an issue in Morrison. I think it poses an issue for police generally," Joe Sandoval, said.
Sandoval is a retired professor from the Metropolitan State University of Denver. He taught criminal justice for more than 42 years and helped train numerous officers who work in various departments around the state. He says the timing of this case is bad considering how things are nationally right now in regards to police and community relations.
"When police are distrusted so much and where they are subjected to assaults, that this kind of crime now comes forward," Sandoval said. "My initial reaction was, 'oh no, here we go again'."
He hopes this case will serve as a wakeup call for police departments who may have their internal setup similar to that of Morrison's.
"If they have these kind of practices that go on within the police, their police department, that they make sure that there is not even a temptation available," Sandoval said.
Morrison's town administrator Kara Winters says that $132,000 is a lot of money to the town and that she has filed an insurance claim to try to cover costs while the town seeks repayment from Joiner. She says the Town of Morrison has also changed policies and procedures as a safeguard in future financial transactions.
"Somebody who has greedy thoughts in mind and they take what doesn't belong to them, it's just totally wrong," Jones said.