The "drifter" accused of gunning down a University of Utah student and who is now considered a suspect in the death of a man in Golden admitted to stealing three guns from that same man's Colorado home.
Austin Boutain, 24, traveled frequently from state-to-state with his wife, Kathleen Boutain, 23, according to a news release from University of Utah campus police. The pair arrived in Salt Lake City on Oct. 28 -- shortly after Golden Police say they are accused of robbing, carjacking and killing a man at an RV park in Colorado.
The pair had initially been named as "persons of interest" in the death of 63-year-old Mitchell Bradford Ingle, but were upgraded to the sole suspects on Wednesday after Golden Police detectives flew to Salt Lake City to interview them.
Ingle's body was found early Tuesday morning after Salt Lake City Police contacted Golden Police and asked them to check on him.
This came on the heels of an hours-long manhunt for Austin Boutain, who according to a probable cause statement from University of Utah Police, admitted to shooting and killing ChenWei Guo, a student from China, in an attempt to steal his car late Monday night.
University of Utah Police said Wednesday afternoon that there was another student in Guo's car at the time of the violent incident. They say after her friend was shot, Boutain tried to force her up the canyon, but she was able to run away after he "became distracted."
PREVIOUS COVERAGE: Suspect in fatal Utah shooting could be linked to homicide in Colorado
That's when police say he fired two shots, narrowly missing her. Boutain then disappeared into the mountains and wouldn't be seen again until Tuesday afternoon, when an observant librarian spotted him at the downtown library in Salt Lake City.
Kathleen Boutain, meanwhile, is also in custody on unrelated drug charges. The night Boutain admitted to shooting Guo, University of Utah Police say the pair were involved in a "domestic dispute" at their makeshift camp in Red Butte Canyon.
Afterward, she walked onto the University of Utah campus and spoke to police about what had occurred, according to the news release. According to the probable cause statement, her husband had assaulted her with a firearm.
Kathleen Boutain said she knew they had gone to Utah in a stolen vehicle with stolen guns, according to a probable cause statement from Salt Lake City Police.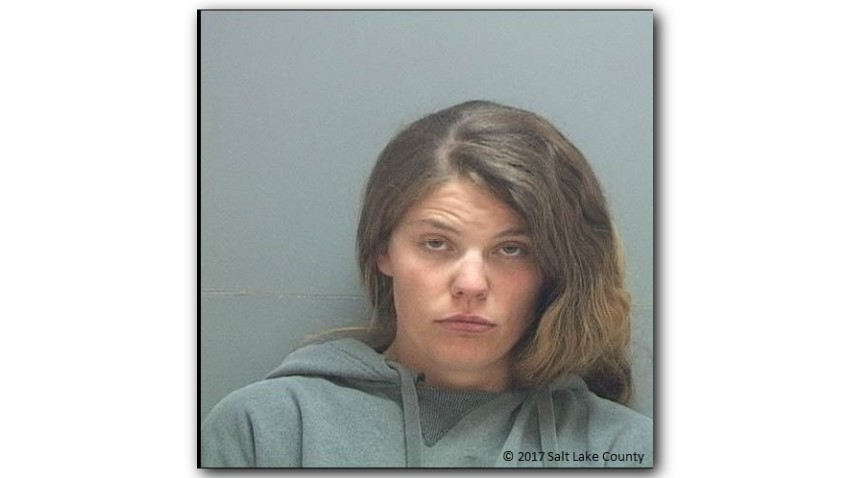 When they arrived in Salt Lake City, police said the pair spent a lot of time downtown and near area homeless shelters before setting up camp in the canyon.
According to the probable cause statement, police found one of the stolen guns at the Boutain's camp. Austin Boutain admitted to police he traded another for an ounce of marijuana.
The third had been left in a crevice near a brick wall at the homeless shelter, but has since disappeared. Police are working to find it, according to the news release from University of Utah Police.
Austin Boutain's arrest was the culmination of a tense day for the University of Utah community. Classes were canceled and people were told to stay indoors as SWAT officers scoured the nearby foothills for any trace for the murder suspect, who University of Utah Police say was able to avoid their perimeter by "low crawling" high up the mountain and into a neighborhood.
Guo was remembered by the university as "extraordinarily outgoing, creative, smart & extremely engaged."
His parents are flying to Utah from China, and funeral arrangements are pending.
We're absolutely heart-stricken by the loss of student ChenWei Guo. He was "extraordinarily outgoing, creative, smart & extremely engaged." pic.twitter.com/cOqkRzu91t

— University of Utah (@UUtah) October 31, 2017