Authorities are hoping the public can help identify a man who used a stolen vehicle to commit multiple burglaries in the Lakewood area over the last week.
Lakewood police believe a white Chevrolet Suburban was stolen from a West Colfax auto repair business on July 22 or 23.
Shortly after 11 p.m. on July 23, the vehicle was used to ram into a garage door of a business at 90 South Wadsworth.
A few minutes later, police say the vehicle was used in another business burglary in Belmar.
Surveillance video captured at the 90 S. Wadsworth location shows the suspect exiting the vehicle multiple times before committing the burglary.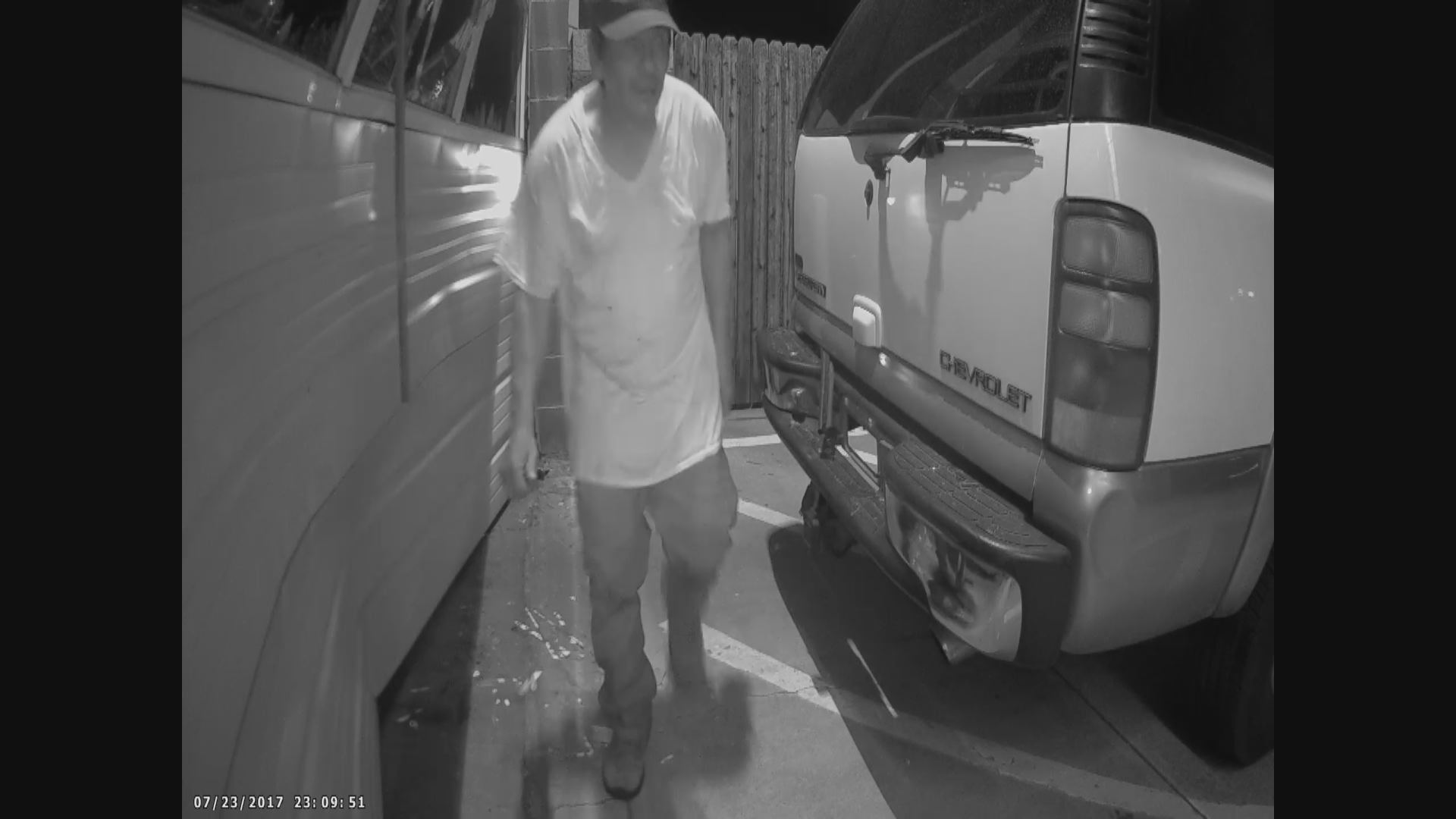 The suspect is between 40 and 50-years-old, 5'8" and 160 pounds. He's believed to be either Asian or Hispanic.
The stolen Suburban has since been recovered, but police are asking for any tips that could help identify the suspect.
Anyone with information is asked to call Detective Mozell at 303-987-7462.