A 31-year-old tattooist from Colorado Springs has been convicted of killing a 29-year-old man inside of his apartment above a popular bagel shop and then setting the building on fire.
Brian Pattison was convicted of first-degree murder and first-degree arson after a seven-day trial. He was first arrested on May 25, 2016.
Prosecutors say Pattison shot and killed Shane Richardson after going to his apartment under the guise of a "tattoo party" to finish a tattoo he had started for the victim.
He was found guilty of shooting and killing Richardson sometime between April 30 and May 2, 2016 and ultimately setting fire to the building – which also houses Rosenberg's Bagels and Delicatessen – during the late night hours of May 1.
RELATED: Bagel shop recovering after fire and suspicious death
RELATED: Medical examiner: Man found dead after fire was shot to death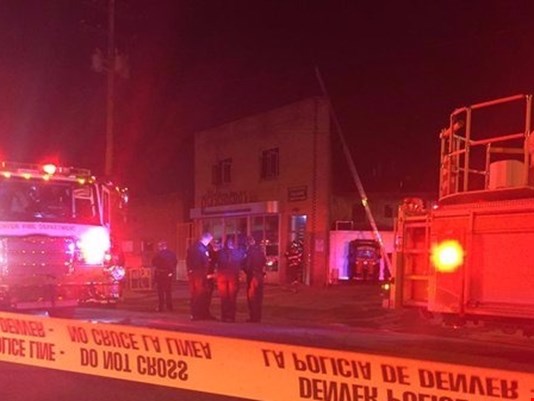 Firefighters found Richardson's body in a closet after they extinguished the blaze. The coroner later determined that he had been shot to death.
Prosecutors say surveillance video showed Pattison carrying some of the victim's personal items out of the apartment and into his vehicle, which he stole and drove back to Colorado Springs.
The night the fire was set, Pattison was caught on camera exiting the building shortly before it burst into flames.
Pattison will be sentenced at a later date.