A man who stabbed a teacher from Golden during a home invasion last May has been sentenced to 42 years in prison.
Caleb Williams was accused of first degree burglary and first degree assault after he and two other men stormed into Jesse and Jessica Swift's home looking for drugs and money.
"Nightmares are a regular occurrence in our house," Jessica Swift said in court on Friday.
She says living in constant fear is what she now deals with daily.
"I don't know how to reconcile the fears, the simple sound of the ice machine makes me jump, my son kicking the wall in his sleep makes me jump," Jessica said.
RELATED: Man stabbed defending his family during home invasion
RELATED: Suspect in Golden home invasion and stabbing: 'I'm so sorry'
The three men broke into their home, assaulting both her and her husband before realizing they targeted the wrong house.
"I was hit in the back of head where I got stitches. I was hit in the back which made my lung collapse which made the medics put a chest tube in," Jesse Swift told the court.
Jessica was hit in the head with a curtain rod. Jesse, trying to defend his family, rushed to the kitchen to get a butcher knife and got into a battle with Caleb Williams.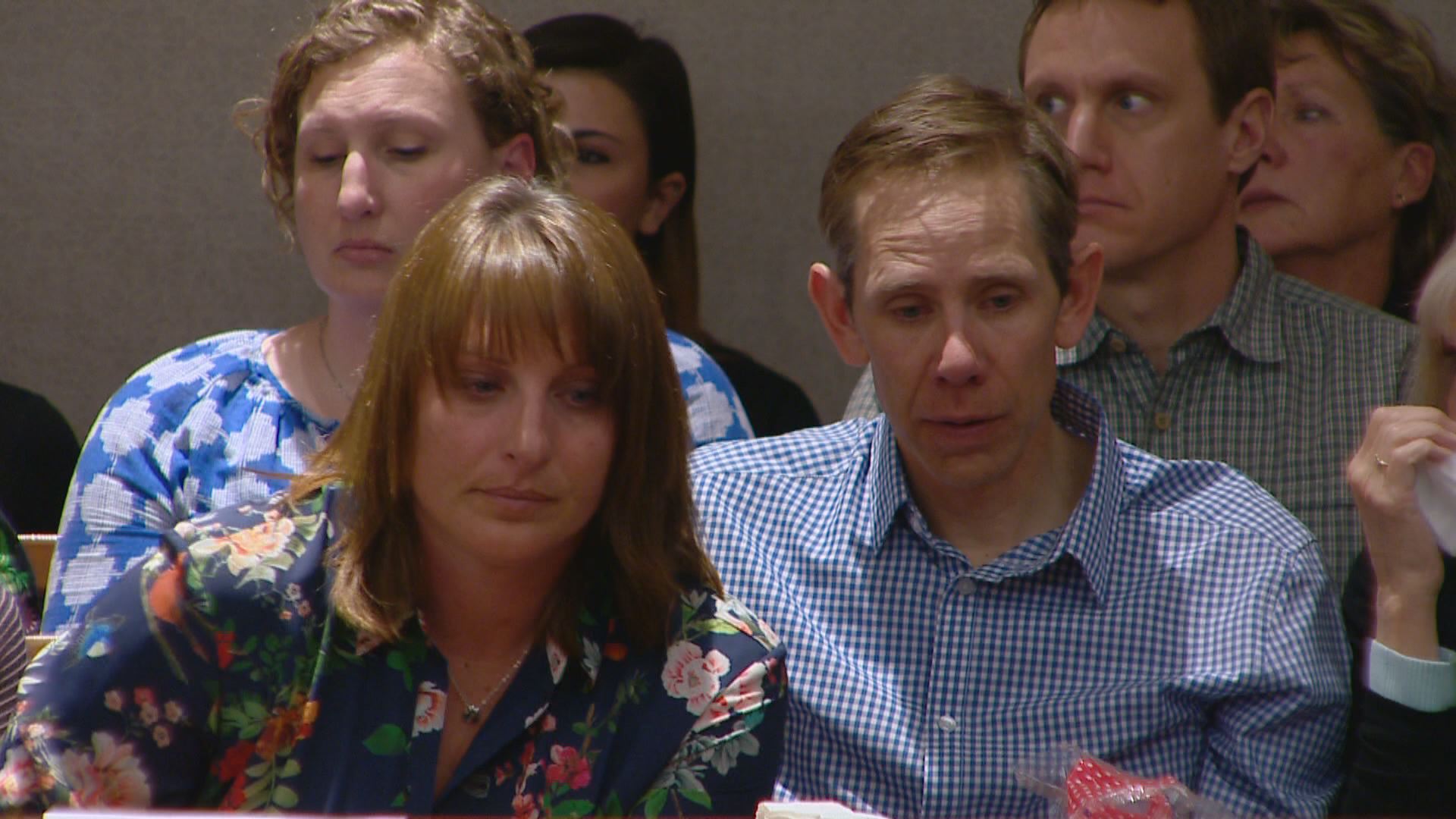 In court, Williams admitted to his actions and asked for the family's forgiveness.
"I scared your family in a way that will never be forgotten. Everyday my heart hurts knowing that I was a part of that night," Williams said.
It's a night the family says has had endless aftermath. Both say they have lost the feeling of simply being at ease.
"Every time I open the door I have anxiety," Jessica said.
They've lost time with family and friends and even had to leave their home they raised their children in.
"It was not an option to go back and live in our home — a place that had floors ripped out because of blood stains, paint torn off the walls, furniture destroyed and most importantly opening the door to three men who tried to destroy my family," Jessica said.
"The only thing that I can hope for is that you find in in your heart to forgive me," Williams said.
Forgiveness may take time, but through it all, Jesse says he has gratitude.
"I'm grateful you were dumb enough not to have a gun. I'm thankful you didn't have a gun because I believe someone would have been shot dead that night," Jesse said.
Another person involved, Cody Jones, was sentenced to 45 years in February.
This Swift family wants to move forward but unfortunately they have to relive that night two more times in court when the other two men involved are sentenced later this year.