The Colorado Bureau of Investigation has canceled an Amber Alert issued Thursday for a young mother and her one-year-old son.
The cancelation came at 2:40 p.m. Friday. CBI said Zahid and Samantha Adams had been located near a Denver light rail station at Evans and Santa Fe.
The alert first came out of Adams County on Thursday afternoon.
Police said 1-year-old Zahid Adams and his mom, Samantha Adams, had been taken against their will by Adams' former boyfriend and father of the young boy.
A picture of the suspect Mauricio VenzorGonzalez and the RTD video image captured before he fled law enforcement from the lightrail platform pic.twitter.com/CpnoFAi5jy

— Adams Sheriff's Page (@AdamsCoSheriff) September 1, 2017
On Friday, Pueblo Police and Adams County deputies say they received 'critical' information regarding the kidnapping and tracked down the suspect, Maurico Venzor-Gonzalez and his two victims in Denver Friday afternoon.
Denver law enforcement located the three, and Adams and her son are now safe.
Venzor-Gonzalez ran off, according to Pueblo Police, and has not yet been located.
A woman in Pueblo spoke to 9NEWS after driving the trio back up from Pueblo to Denver earlier on Friday. No charges as she didn't know about the Amber Alert; a friend of hers saw the info on the news Friday and called the police.
Carol Archuleta let the trio stay at her place the night before. She then gave them a ride to a Denver Light Rail station.
RELATED | Woman helps family sought in Amber Alert; Didn't know about warning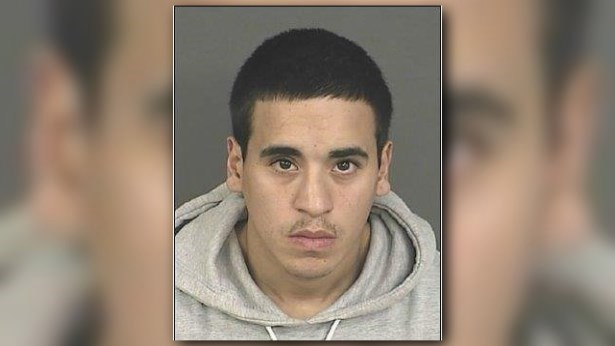 This story will be updated as more information is made available.