Three weeks after getting injured in a hit-and-run, an Englewood motorcyclist is awaiting his fourth amputation on his right leg.
The crash happened around 2 a.m. on April 23 when a Honda Civic made a left turn off South Parker Road in Aurora and clipped the cyclist, Steve, who did not want his last name released.
"I haven't figured this accident out yet in my own head," Dan Rogers said, a close friend of the injured cyclist.
The crash sent Steve dozens of yards on the pavement before coming to a stop in the middle of the road. The Honda never bothered to stop.
"It's been rough," Rogers said.
Police haven't identified a driver, but say the car is a Honda Civic made between 2006 and 2008.
"Somebody needs to put themselves in Steve's shoes and step up and do the right thing," Rogers said. "If that person was to walk through [Steve's] door and said 'I did this' he'd thank them for doing the right thing. I guarantee it."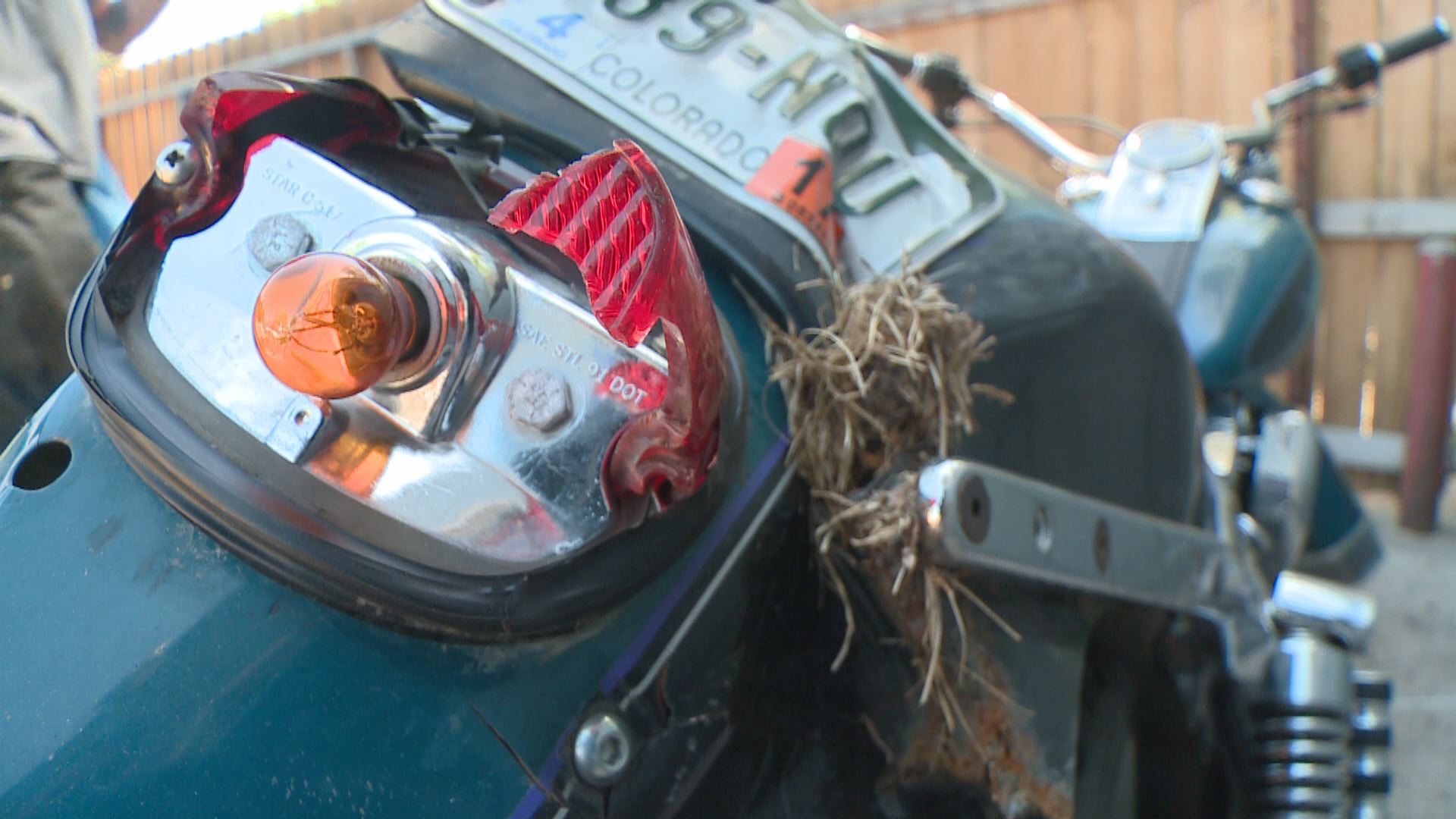 Shortly after the accident, doctors had to amputate Steve's foot on his right leg. Dead skin and infection has led to two more amputations since. On Tuesday a fourth is expected with the amputation coming above the knee.
"He's not a tough guy he's a strong guy, and that's how he wants people to see him," Rogers said.
Anyone with information is asked to call CrimeStoppers at 720-913-STOP (7867).