A woman was left with a broken nose, numerous cuts and bruises after Lakewood Police say she was assaulted last month following an argument at a movie theater in Belmar.
The Lakewood Police Department released photos Wednesday afternoon of a group they believe are people of interest in the crime, which happened at around 9:30 p.m. on Sept. 26 at the Century Theater in Belmar.
In a news release, Lakewood Police said the victim and her two friends got into an argument with two men and a woman inside the theater during a movie.
When the victim and her friends left, police say a woman from the group inside the theater assaulted her on South Teller Street.
That woman is described as Hispanic, 18 to 22 years old, heavy set. At the time, she was wearing a white tank top and black pajama-type bottoms with stars on them.
The group left in a silver van.
Anyone with information about the suspects or what happened is asked to call Lakewood Police at 303-987-7128.
Anonymous tips can be submitted by calling Metro Denver Crime Stoppers at 720-913-STOP (7867) or by using the Metro Denver Crime Stoppers mobile app. All tipsters remain anonymous and are eligible for an award of up to $2,000.
The Metro Denver Crime Stoppers mobile app is immediately available as a free download on the App Store for Apple devices, on Google Play for Android devices and on the BlackBerry App World for select BlackBerry devices. To learn more about Crime Stoppers visit the website at http://metrodenvercrimestoppers.com/.
Photos of the suspects and their vehicle provided by Lakewood Police are below: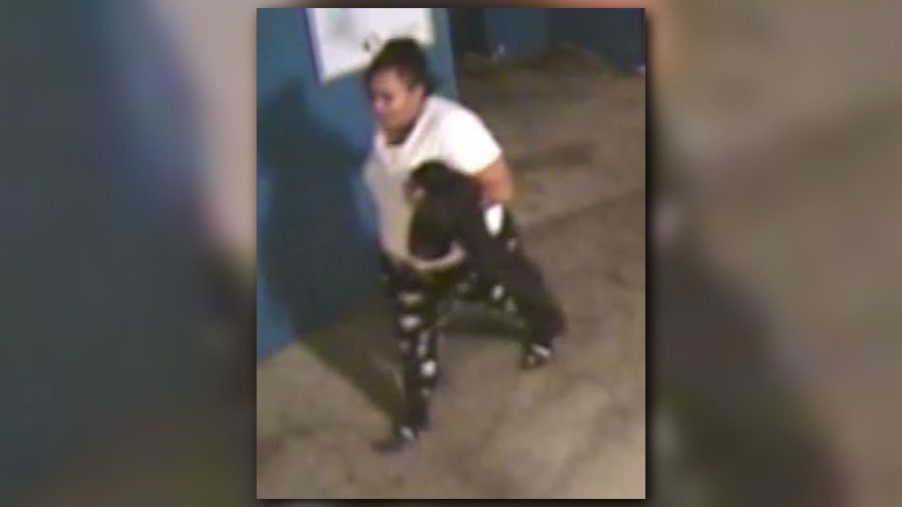 ;