Aurora police say a tip to Crime Stoppers led them to the vehicle wanted in connection with a hit-and-run that left a motorcyclist seriously injured.
Police also announced on Wednesday they've identified a person of interest in connection with the April 23 incident. They posted on Facebook the investigation is ongoing and no arrests have been made yet
Around 2 a.m. police say someone made left turn from South Parker Road just north of East Quincy Avenue into the path of a motorcyclist. That motorcyclist lost control and crashed.
RELATED: Motorcyclist awaits fourth amputation after unsolved hit-and-run
The driver of the motorcycle, only identified as Steve, was seriously hurt. As a result of the crash, he had to have his right leg amputated above the knee.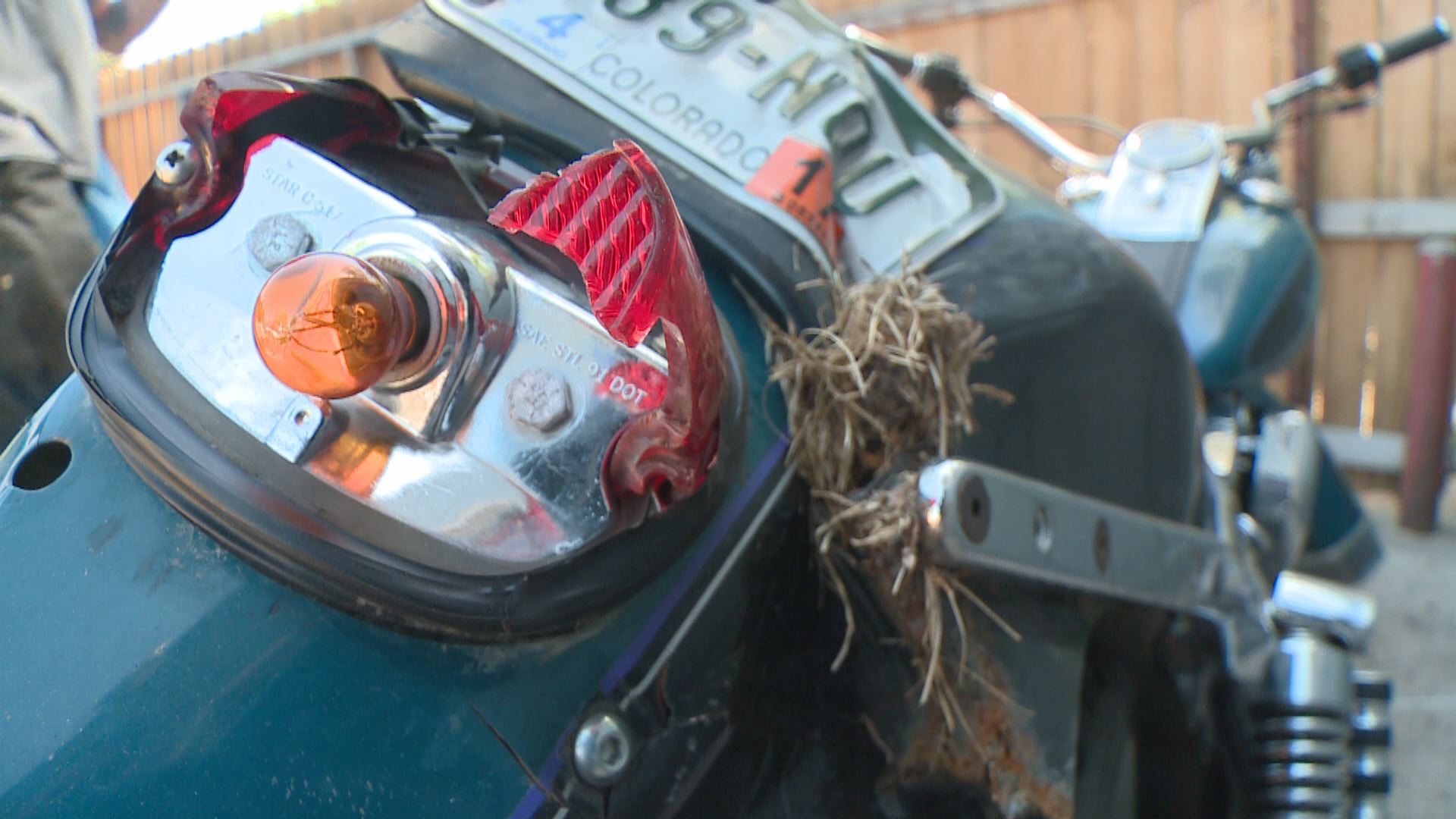 "Somebody needs to put themselves in Steve's shoes and step up and do the right thing," Steve's friend Dan Rogers told 9NEWS last month. "If that person was to walk through [Steve's] door and said 'I did this' he'd thank them for doing the right thing. I guarantee it."
ORIGINAL STORY: Driver takes off after hitting motorcyclist
Video captured by nearby security cameras showed the motorcycle sparking as it slid down the roadway. The driver of the car never stopped. Based on the video and evidence at the scene police believe it was a 2006 to 2008 Honda Civic.