Two people were arrested after incidents at two gun stores in Lakewood overnight.
Just before 3 a.m., the driver of a stolen sedan crashed through the front doors of The Gun Room near Carr Street and Colfax Avenue.
By the time officers arrived, the driver had fled the scene.
Police say the car was stopped by an interior gate, preventing any guns from being stolen.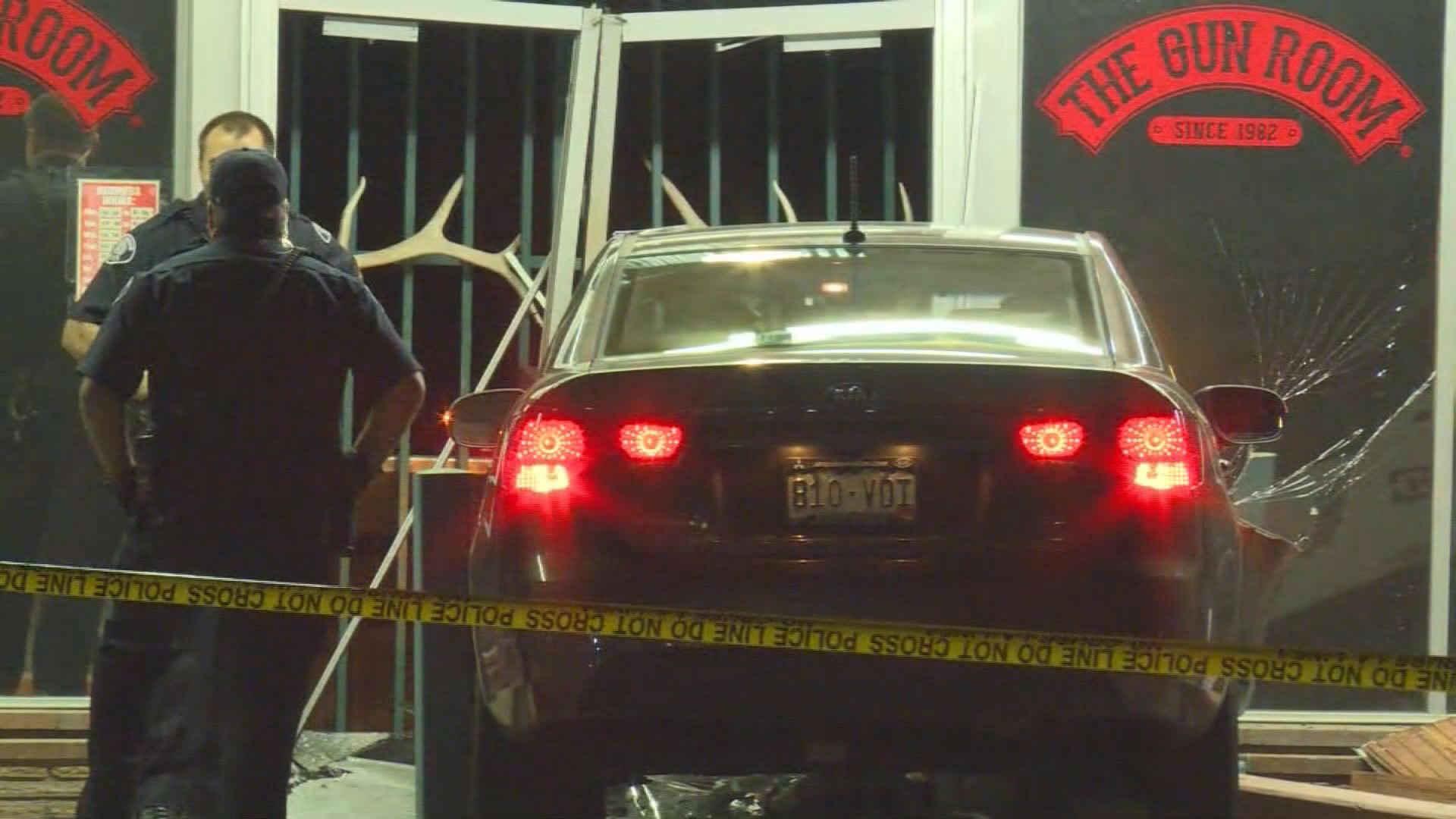 Agents started investigating the incident as an attempted burglary, and started checking other gun stores in the area.
Shortly after 4 a.m., agents witnessed two vehicles drive into the parking lot of Green Mountain Guns at 3355 South Yarrow Street.
They started talking with a man pulling on the store's front doors and discovered that the two vehicles had also been reported stolen.
The man and another person were taken into custody.
Both incidents are under investigation.