Police released a sketch on Tuesday of a suspect in a road rage incident that led to a shooting last week.
Last Thursday, police found the victim, a woman, along Auraria Parkway although it's believed the shooting happened on southbound I-25 near 20th Avenue.
The suspect is a white man in his late 20s with light colored hair and a reddish colored beard and a very thin pock-marked face. He drove a maroon Ford extended cab pickup with a beige stripe on the bottom.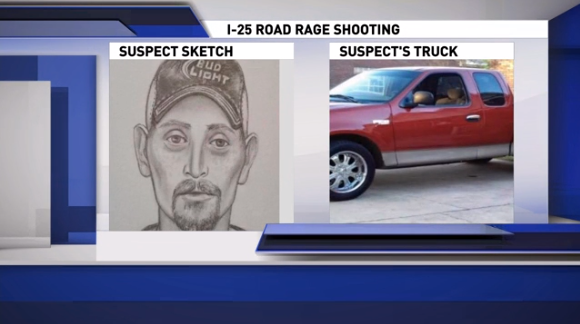 Crime Stoppers is offering a $2,000 reward for information and you can remain anonymous if you call.