A Fort Carson based soldier says his very first elk harvest was stolen from the back of his pick up truck.
The animal was downed northwest of Gypsum near unit 25/26 in the Derby Mesa loop area late on Wednesday, October 17. The soldier spent several days hauling out his 6 x 6 bull Elk harvest out of the back country.
According to the Eagle County Sheriff's office the soldier returned to his truck around 2 a.m. on October 20 to find the bull elk head had been taken.
The soldier told investigators that many items were moved out of the truck bed and the head was missing but the tag from the antlers was left behind.
The Eagle County Sheriff's Office and Eagle County Crime Stoppers are hoping someone will come forward with information.
They've provided a picture of an antler from the elk that includes a chip that could help identify the head if it was brought to a taxidermist.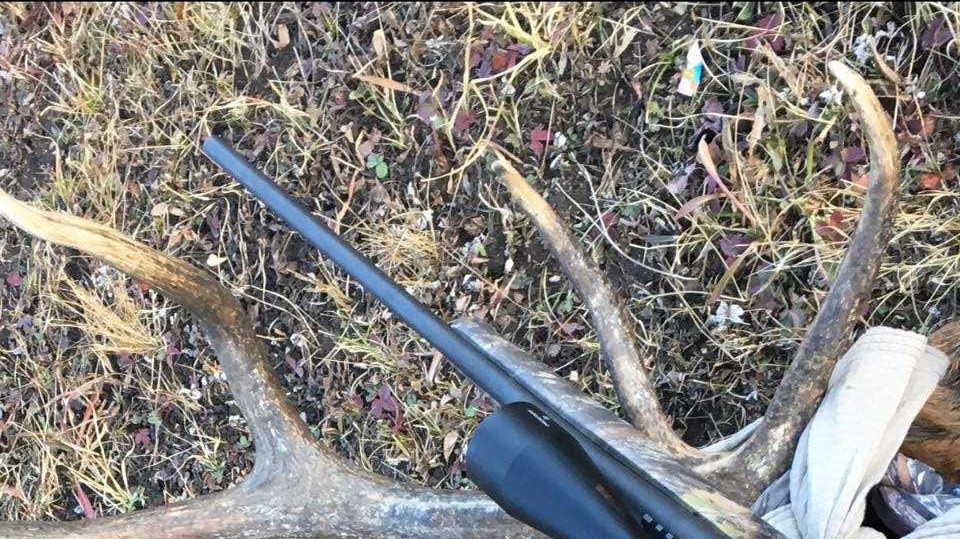 If you think you may have any information call the Eagle County Sheriff's Office at (970) 328-8500 or remain anonymous and call the Eagle County Crime Stoppers at 970-328-7007, 1-800-972-TIPS, submit your tip online at www.tipsubmit.com, or text a tip from your cell phone by texting STOPCRIME plus your message to CRIMES (274637).
If your tip leads to the arrest and indictment of any suspect involved, you could earn up to a $1,000 reward from the Crime Stoppers.