The driver suspected of hitting and killing a woman early Sunday morning turned himself in Thursday night, Denver Police confirm.
Norlan Estrada-Reyes, 27,was wanted for felony hit-and-run involving death.
Police say he was driving the white truck that hit 28-year-old Karina Pulec near East 13th Avenue and Broadway just after 2 a.m.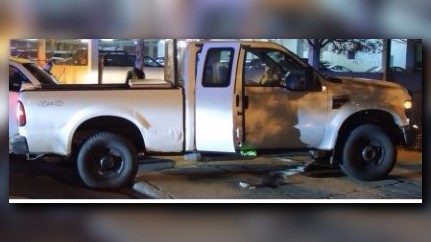 That vehicle was later found abandoned at 8th Avenue and Acoma Street.
Denver Police asked for the public's help finding Estrada-Reyes.