After a deadly shooting and botched carjacking that claimed the life of an international student at the University of Utah Monday night, Golden Police found a man's body inside a trailer at a local RV park.
Austin Boutain -- the same man who has been named a suspect in the Utah slaying -- is now being considered a "person of interest" in the homicide in Colorado.
Salt Lake City Police say the 24-year-old, who was considered armed and dangerous, has been taken into custody and will be interviewed by local investigators Tuesday afternoon.
During a news conference, Salt Lake City Police Chief Mike Brown said a librarian spotted Botain at the downtown public library and called security. When officers arrived, he was taken into custody without incident.
Golden detectives are headed to Utah to speak to Boutain about the Colorado case.
His wife, 23-year-old Kathleen Boutain, is also considered a person of interest in the Golden homicide and is in custody in Utah on unrelated charges, according to a news release from Golden Police.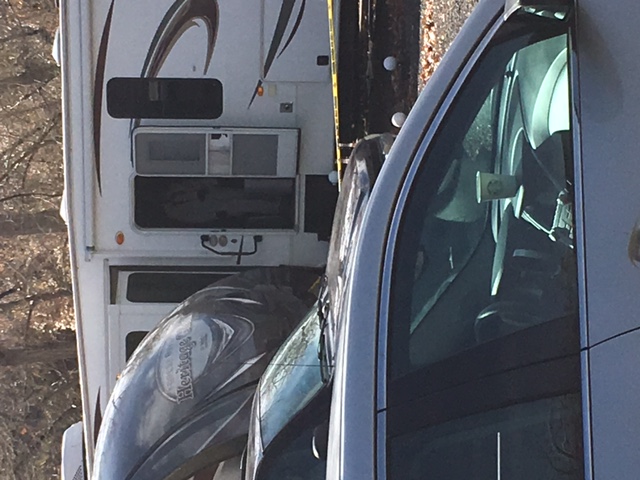 Golden Police said in a news release they found the victim inside a trailer at the Clear Creek RV Park at 12:30 a.m. Tuesday after they received a request from Salt Lake City Police to check on him.
Golden Police Captain Joe Harvey was cautious not to immediately name either of the Boutains as suspects in the death investigation in Colorado. Instead, during a news conference Tuesday afternoon, he said it's fairly standard procedure for local authorities to act on a request from another agency -- especially if it's a welfare check stemming from a shooting.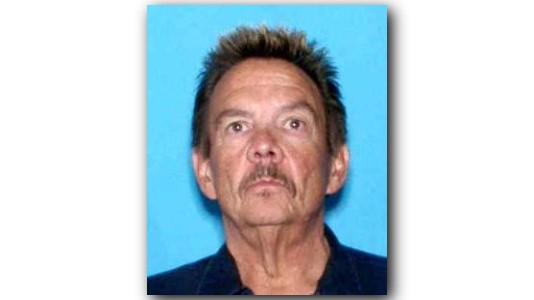 The 63-year-old victim, who has been identified as Mitchell Bradford Ingle, had been dead for a few days, according to a news release from Golden Police. Police say the circumstances appear to be suspicious and they are investigating the case as a homicide.
Harvey said his department was not releasing how Ingle died. He said investigators believe he knew the Boutains, but that the extent of the relationship was unclear.
The tip from Salt Lake City Police came on the heels of a manhunt that sent hundreds of officers into the foothills surrounding the University of Utah campus as they searched for the man who police believe fatally shot a student from China while attempting to steal his car in the nearby canyon.
Salt Lake City Police say the shots were fired shortly after Kathleen Boutain called police and claimed she had been the victim of domestic violence.
Suspect in U of U Homicide is Austin Boutain, 24. Considered armed and dangerous. pic.twitter.com/hL7dZu7D8v

— SLC Police Dept. (@slcpd) October 31, 2017
Monday night, Salt Lake City Police tweeted that Austin Boutain is believed to have fled in a green Toyota pickup with Colorado plates – a vehicle that was registered to the man who was found dead in Golden.
He is no longer believed to be associated with the vehicle, although Salt Lake City Police say it is still likely in the Salt Lake City area. The vehicle has not yet been located, Brown said.
The mountain search for Austin Boutain has been completed. Suspect is still outstanding. Please consider him armed and dangerous! pic.twitter.com/A9w8o9DNh8

— SLC Police Dept. (@slcpd) October 31, 2017
PREVIOUS STORY: Suspect in shooting near Utah campus fled in truck with CO plates
The University of Utah student who was killed in the shooting has been identified as ChenWei Guo. He was described in a tweet by the university as "extraordinarily outgoing, creative, smart and extremely engaged."
There is no indication that he knew Austin Boutain at all, and the crime appears to be random, Salt Lake City Police said during the news conference.
Guo's parents are flying to Utah from China and funeral arrangements are pending.
We're absolutely heart-stricken by the loss of student ChenWei Guo. He was "extraordinarily outgoing, creative, smart & extremely engaged." pic.twitter.com/cOqkRzu91t

— University of Utah (@UUtah) October 31, 2017
Austin Boutain has ties to multiple states and is not believed to have been in Colorado for long, Harvey said.