A teenager accused of planning a Columbine-style attack at Mountain Vista High School in late 2015 will spend as much as five years behind bars and then face four years of supervised probation.
District Judge Paul A. King handed down the sentence Friday to Sienna Johnson, now 17, in the wake of her guilty plea earlier this year to conspiracy to commit murder and felony menacing as well as to being a "violent juvenile offender" – a sentencing enhancer.
She'll be eligible to be released on probation when she turns 21 – a little more than three years from now.
"Your honor," Johnson said in a brief statement during the hearing, "I know what I did was wrong and I understand the impact I had on the families and students at Mountain Vista. But I'm not the same person I was then, and I – I believe in myself, that I have the opportunity to change and I'm going to take full advantage of that."
She vowed that the only time King will see her in court again is when she's back before him for a determination on whether she has to serve the entire five years or whether she can be released on probation.
Johnson and her accomplice, Brooke Higgins, were each originally charged as adults with two counts of conspiracy to commit first-degree murder.
Higgins, now 18, pleaded guilty last December to solicitation of first-degree murder and conspiracy to commit first-degree murder. She was sentenced to three years in prison and then faces supervised probation.
IN-DEPTH | Journals shed light on troubled teen who planned to attack her school
Johnson's sentence is longer and will leave her with an adult felony conviction on her record for the rest of her life.
While she is on probation, she will be prohibited from using controlled substances – including medical marijuana even if she obtains a prescription – and can't possess any weapons, including knives. Her computer use will also be monitored when she is on probation.
Dr. Patricia Westmoreland, a psychiatrist who examined Johnson, testified at Friday's hearing that she believes Johnson's role in the incident was largely influenced by her immaturity, her history of exaggeration, and the daily consumption of marijuana in the year leading up to her arrest.
"I do not believe that Sienna Johnson appears to be a danger to society if she's appropriately treated," Westmoreland said.
Johnson and Higgins were accused of planning to carry out the attack on Dec. 17, 2015 – the last day of classes before the holiday break at the Douglas County school.
A tip led to their arrests.
Although defense attorneys have argued that the girls were guilty of nothing more than "thought" crimes, prosecutors have made it clear why authorities took the allegations so seriously.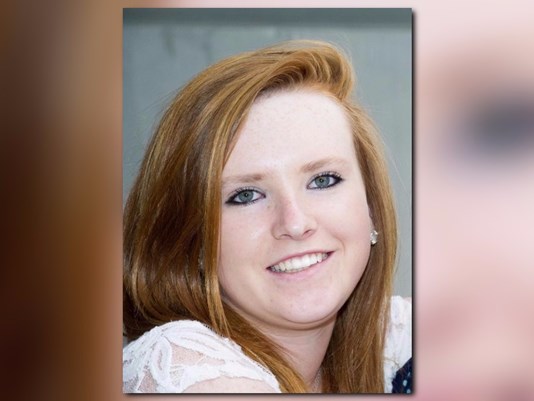 Jason Siers, senior chief deputy district attorney, spent time in court Friday underscoring the very real possibility that the attack could have been carried out if it hadn't been discovered. And that made the consequences for Johnson and Higgins appropriate.
Siers read from Johnson's journal to underscore that point: "I have finally met the perfect person. Someone who is as angry as me, hates humankind as much as me, and someone who's got what it takes to bring Vista down. … We are about to make the school a living – excuse the language – f----- nightmare. God, Brooke and I will be unstoppable. We can finally prove what we were f------ capable of and god-d----- everyone will know. We will get firearms. I can promise you f------ that I can't wait."
He detailed the maps the two drew of the school, the efforts they made to purchase weapons and their fascination with the Columbine killers – something that rankled the judge.
"The killers in Jefferson County at Columbine High School are not to be adulated," King said. "They murdered innocent people."
In the end, though, Siers said the sentence struck the right balance – protecting the public while also giving Johnson the chance to make something of herself.
Family members at Friday's hearing told the judge they believed the treatment Johnson has undergone – and that which is ahead – will help her exercise her demons. And they pointed to unspecified trauma and living conditions in Johnson's life that they believe played a role in the incident.
"Months before she got arrested, Sienna told me she needed help, and that she needed therapy," said Mark Moore, her uncle. "She even offered to help pay for it with what money she had. Though arrangements were being made, help didn't come fast enough."
PREVIOUS: Chilling new details in planned attack at Mountain Vista High
PREVIOUS: Mountain Vista threat case moves forward
"Sienna was always so happy, and I hope she can find her way back there."
Steve Johnson told the court that he had been put "into a backseat role for most of her life" but that since her arrest he has visited her three times a week. He said he has seen her change.
"Having been in custody twenty months, Sienna has found the structure and discipline that has been sorely missing from her home life, and indeed she has thrived in this environment," he said.
With the help of counseling and therapy, he said his daughter now dreams of a very different future.
PREVIOUS: Plea deal reached for second teen in HS attack plot
PREVIOUS: Teen pleads guilty to plotting Mountain Vista HS attack
"When released Sienna wants to do it all," he said. "She wants to join the military and serve her country like her dad and three other generations of Johnsons before him. She wants to become a paramedic and others in an action-packed career. She also wants to pay it forward by helping troubled kids in the social services sector."
King had the last word.
"Take advantage of this opportunity that's been given to you," he told Johnson. "Live a productive life. And as you said, don't appear back before me or any other judge in this or any other matter. That is my hope and wish for you."
With that, Johnson stood, hugged her father and step-mother, and was escorted out a side door of the courtroom to begin her sentence.
-
Contact 9NEWS reporter Kevin Vaughan with tips about this or any story: kevin.vaughan@9news.com or 303-871-1862.