A truck driver who initial reports indicated had died after he was run over by his own vehicle last month had actually been shot, the Weld County Sheriff's Office said Wednesday.
Deputies first learned about the incident at around 3:20 p.m. on May 18. They received a call about a possible fatal traffic accident in the area of Weld County Road 136 and Weld County Road 77 west of Hereford.
"Really it's an in-between route, so he would have been passing through," said Corporal Matt Turner with the Sheriff's office.
The truck driver has since been identified as 49-year-old Nathan Combs from Burns, Wyoming.
At first investigators were told a man was possibly run over doing maintenance work on a semi-truck. It took deputies around an hour to get there and when they arrived realized there was no crash.
Combs had been shot and left on the side of the road. The gunshot is not believed to be self-inflicted.
"Anything people saw before the Sheriff's Office got there, we need to know that information no matter how big or how small," said Turner. "We've been working very much with the family to make sure we investigate this to the fullest for them."
But there aren't very many clues.
The sheriff's office released photos of the 2007 blue Peterbilt 379 Combs was driving that day, hoping someone who passed through the area will help them find the person or people responsible.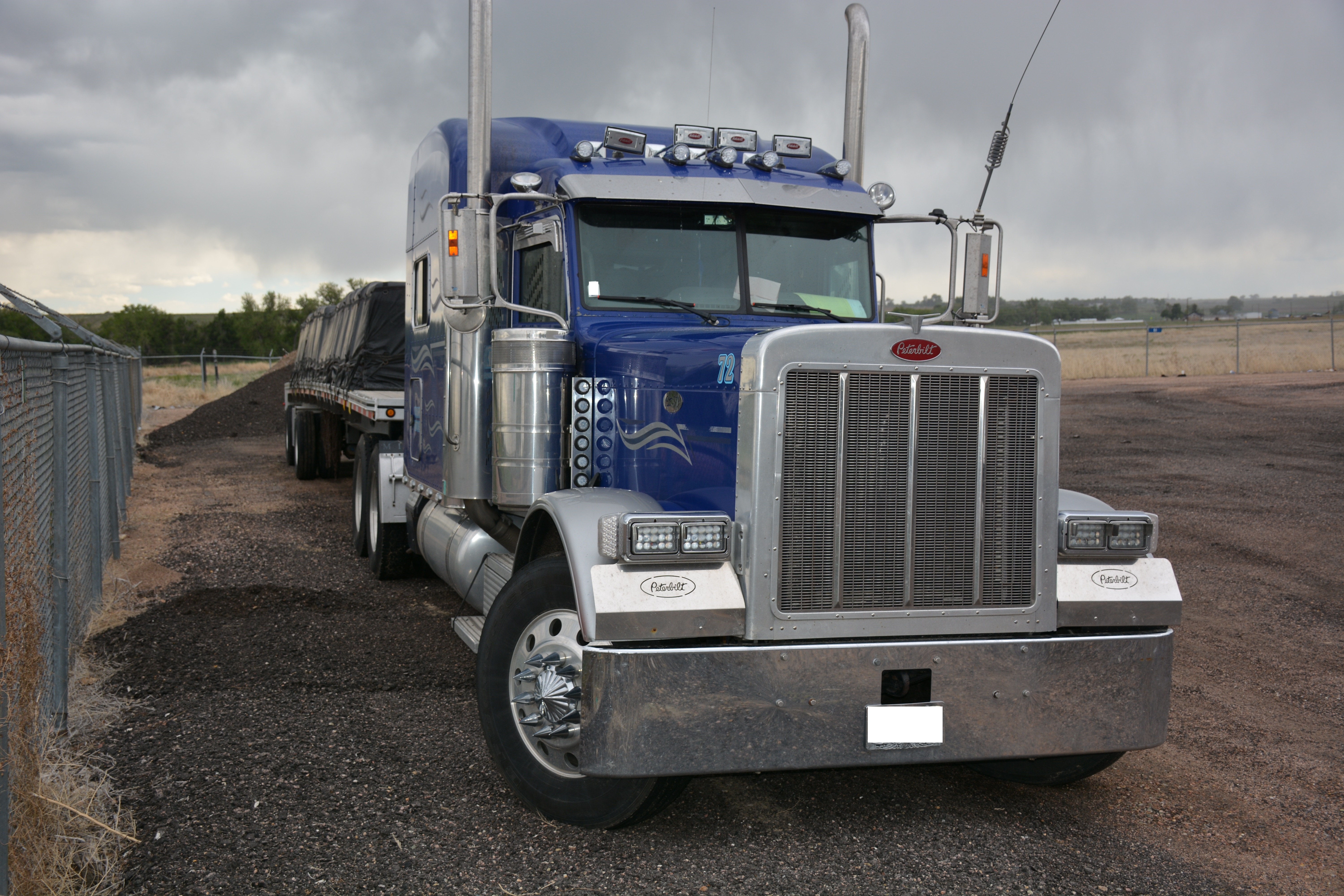 The Weld County Sheriff's office says it does not believe this case is connected to a series of mysterious shootings that happened in northern Colorado two years ago.
They left two people dead and one person hurt near the I-25 corridor.
The task force set up to investigate the shootings is aware of what happened here but is not involved in this investigation.
If you have any information you can call the Weld County Sheriff's Office at 970-356-4015.
You may also contact the Northern Colorado Crime Stoppers at 1-800-222-TIPS (8477) or 1-800-444-3776 or crimeshurt.com. Tips that lead to an arrest or filing charges on a suspect are eligible for up to $2,000 reward.