The Lakewood Police Department is working to learn more about an alleged kidnapping incident that happened Wednesday night.
Officers were called to the Lakewood Lodge at 5601 W. Colfax Avenue shortly after 6 p.m. on a report of domestic violence.
Witnesses told police a man had assaulted a woman to the point of knocking her unconscious.
He then put her inside a white Chevrolet Silverado truck and fled the scene, police said.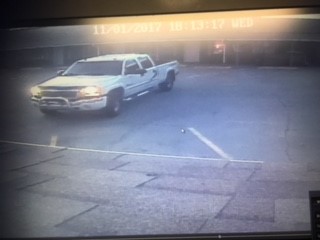 The suspect, who police say is a wanted fugitive on other charges, was named as 26-year-old Louie Leal.
The victim was identified as 31-year-old Vanessa Cordova. She has since been located, and police are continuing to investigate the incident.
Police say Cordova and Leal know each other.
Leal is considered dangerous, and anyone with information should contact police.