A woman was found dead inside an Arapahoe County home after a several-hour SWAT standoff that began in a neighborhood off South Buckley Road Thursday afternoon, authorities say.
Law enforcement was first called to the area of E. Progress Drive and Hialeah Avenue after finding a woman shot on the lawn outside a home there. She was rushed to the hospital and is expected to be OK, deputies say.
According to investigators, someone was barricaded in a home for hours, prompting Arapahoe County Sheriff's Office to call in SWAT. After sending a robot into the home, authorities found only the woman's body inside.
The Arapahoe County Sheriff's Office say the shooting began with a family dispute but could not go into further details this early into their investigation.
It took authorities several hours to get a warrant so they could go inside the home.
Progress was closed west of South Buckley Road due to the investigation for several hours. Area residents were told to stay inside and to close their windows.
PHOTOS: Shooting in Arapahoe County
Police activity on near Progress and Buckley.
Police activity on near Progress and Buckley.
Multiple viewers contacted 9NEWS to say they saw a large police presence in the area.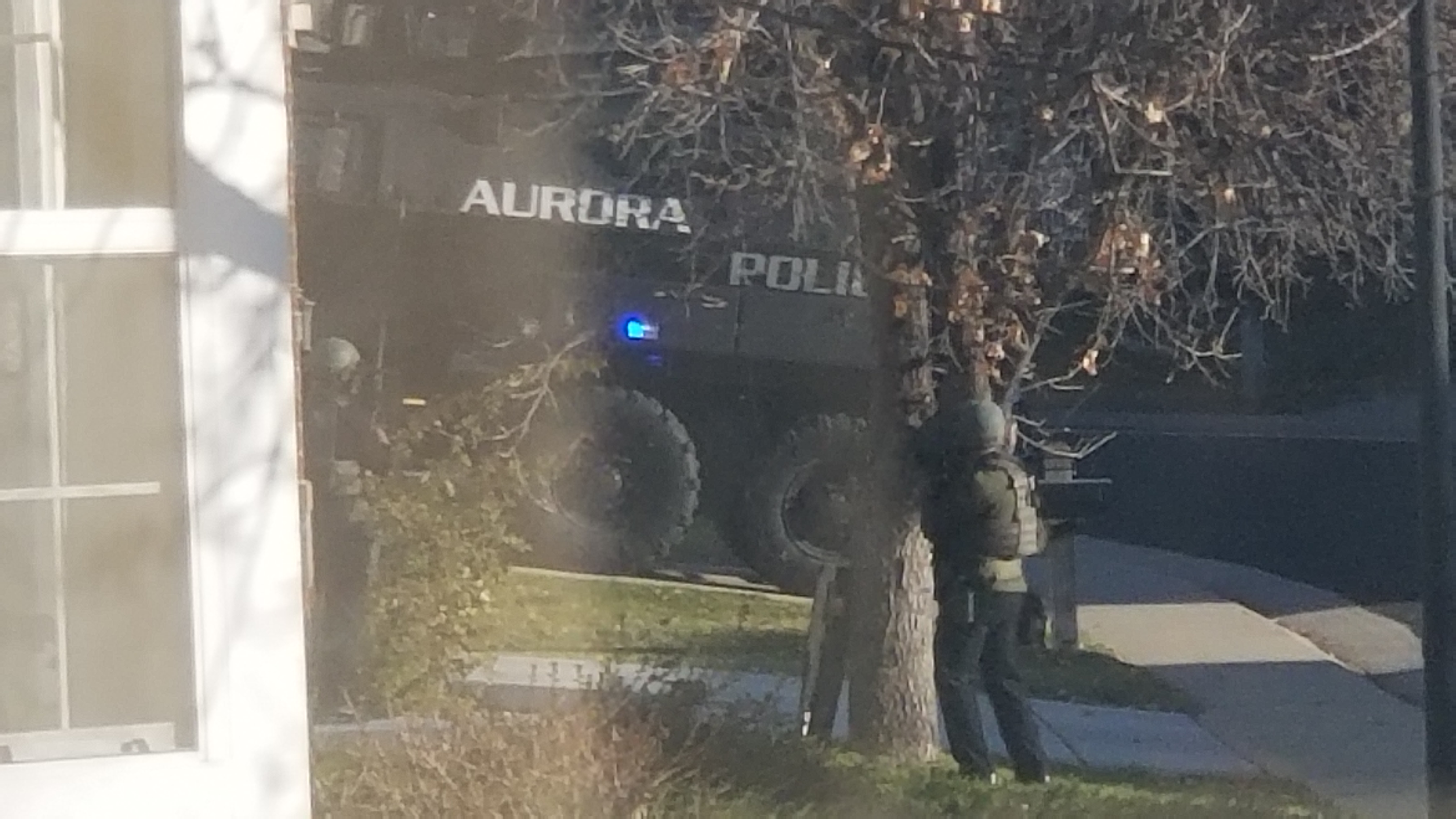 Six nearby schools were placed on secure perimeter, according to Cherry Creek Schools Spokesperson Abbe Smith.
Those were:
- Indiana Ridge, Independence, Meadow Point and Trails West Elementary Schools
- Laredo Middle School
- Smoky Hill High School
Secure perimeter means students and staff are brought inside and the exterior doors are locked, Smith said. No one is allowed in or out of the building, though activity is normal inside.