We're less than a month away from seeing the solar eclipse across the country. In Denver, we'll be at 93 percent totality.
Dr. Robert Stencel, a professor of astronomy at the University of Denver, has seen several eclipses in his lifetime. To prove it, he showed us about a half dozen pairs of eclipse glasses that he's picked up on his eclipse related journeys over the years.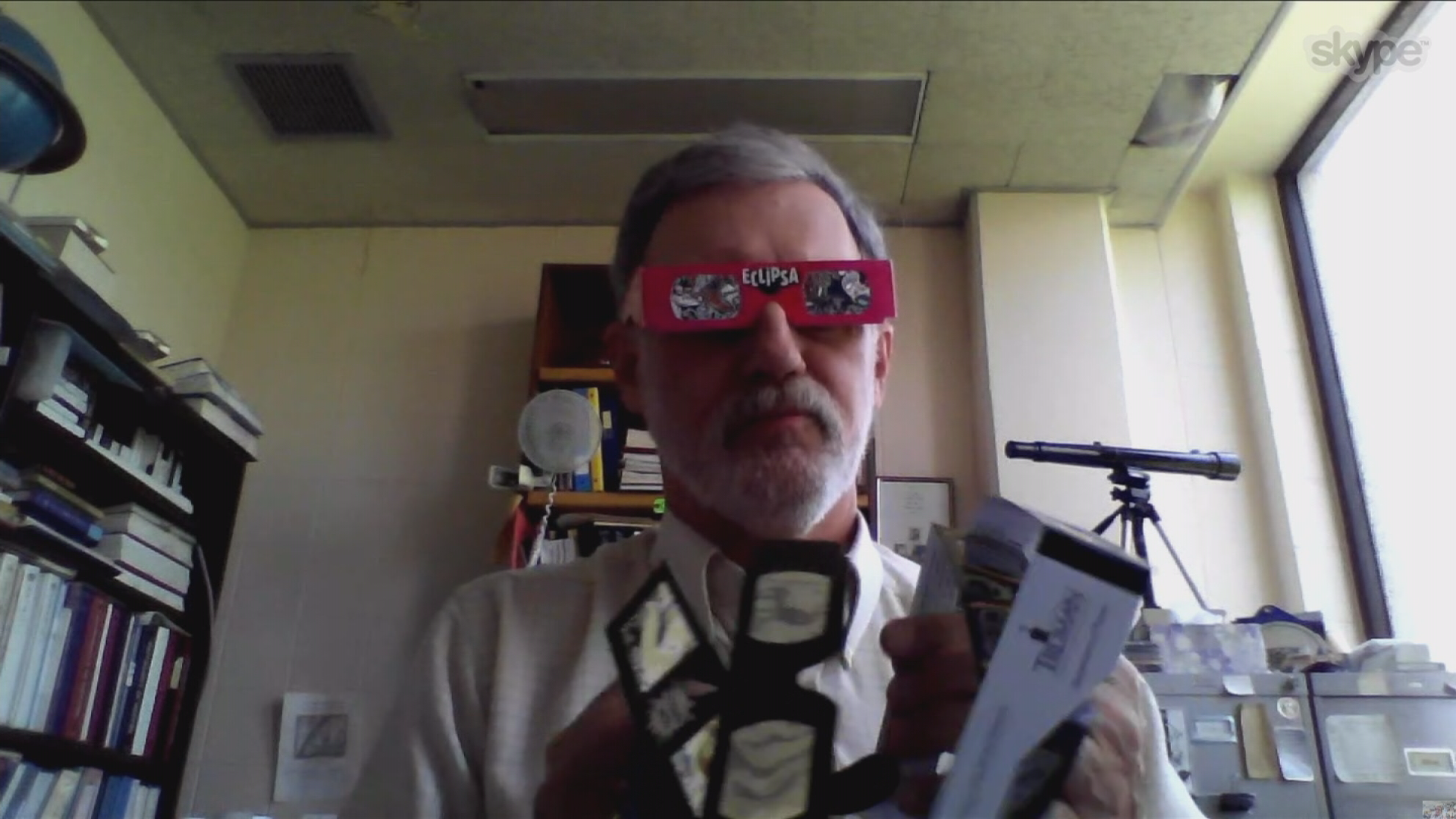 "Total eclipses are sufficiently rare, for a given place, you're lucky to have one come by every fifty years or so."
Stencel helps run the Mount Evans Observatory. He says when the moon moves in front of the sun people may even be able to see some planets and large stars around the moon – it will be that dark.
He says the next solar eclipse in the U.S. is in 2024, but the next time the path of the clips will come directly over Colorado – it will be 2046.
Stencel will be traveling to Wyoming to see the eclipse in its totality. He plans on bringing a portable telescope with him that is fitted with a special lens so he can safely view the eclipse.
He says he's excited about gathering images and helping, along with other citizen scientists, to learn more about the sun and what happens during an eclipse.
When asked what his goals for the eclipse information gathering were – he compared it to a royal visit from Prince William. He says everyone prepares, but it will come and go – it only lasts a couple of minutes and there's a narrow window of opportunity to try to get great imagery and analyze the light.