If you watched the eclipse today while listening to Bonnie Tyler's Total Eclipse of the Heart, you were in good company.
Spotify tells us Tyler's 1983 banger saw a streaming increase of 2,859 percent the United States, compared to the same time two weeks ago.
Globally, the song's streams increased 827 percent on Spotify.
In the hours we monitored streams on YouTube (starting at 10 a.m. MDT), we saw an increase of more than 130K streams in less than 4 hours.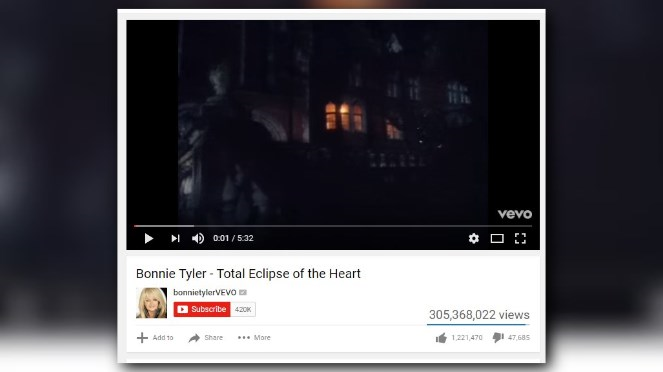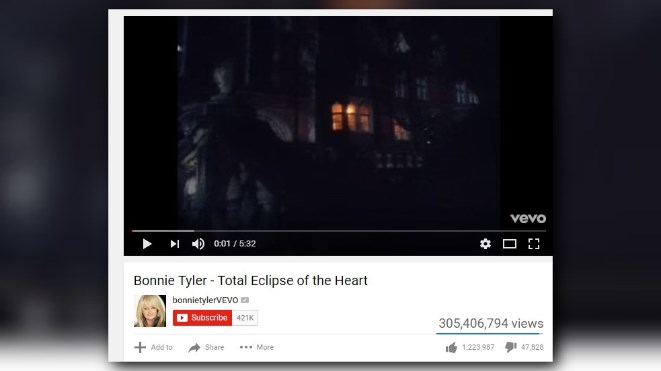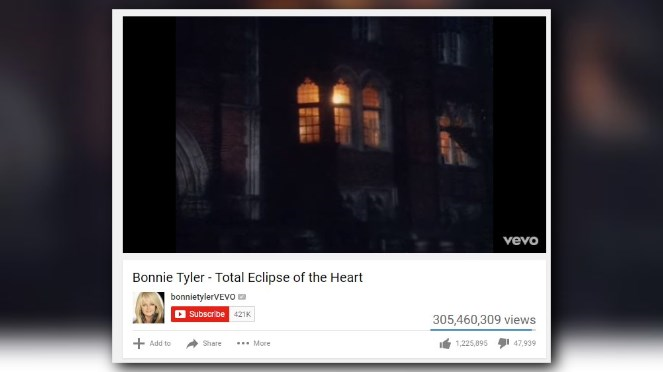 We're no mathematicians, but that sounds like a lot. Also, Tyler is performing the song aboard the Royal Caribbean's Total Eclipse Cruise, which will be positioned in the path of totality right as the total eclipse of the sun, rather than our hearts, happens.
Keep slaying, Bonnie.
If you haven't already watched it, check it out below. Decades later, this song still goes hard.