Want more eclipse coverage? Go to 9NEWS.com/eclipse.
NORTH PLATTE, NE. - Possibly the biggest line or bit of traffic that the 9NEWS.com team encountered en route to Nebraska to help out with eclipse coverage Sunday was at a gas station in a town of 305 people.
Granted, it was really only a five-minute line, and other than the dude trying to sell us eclipse t-shirts out front, it didn't really feel like we were on the cusp of what might possibly be the largest event in Stapleton, Nebraska's history …
But I'm getting ahead of myself.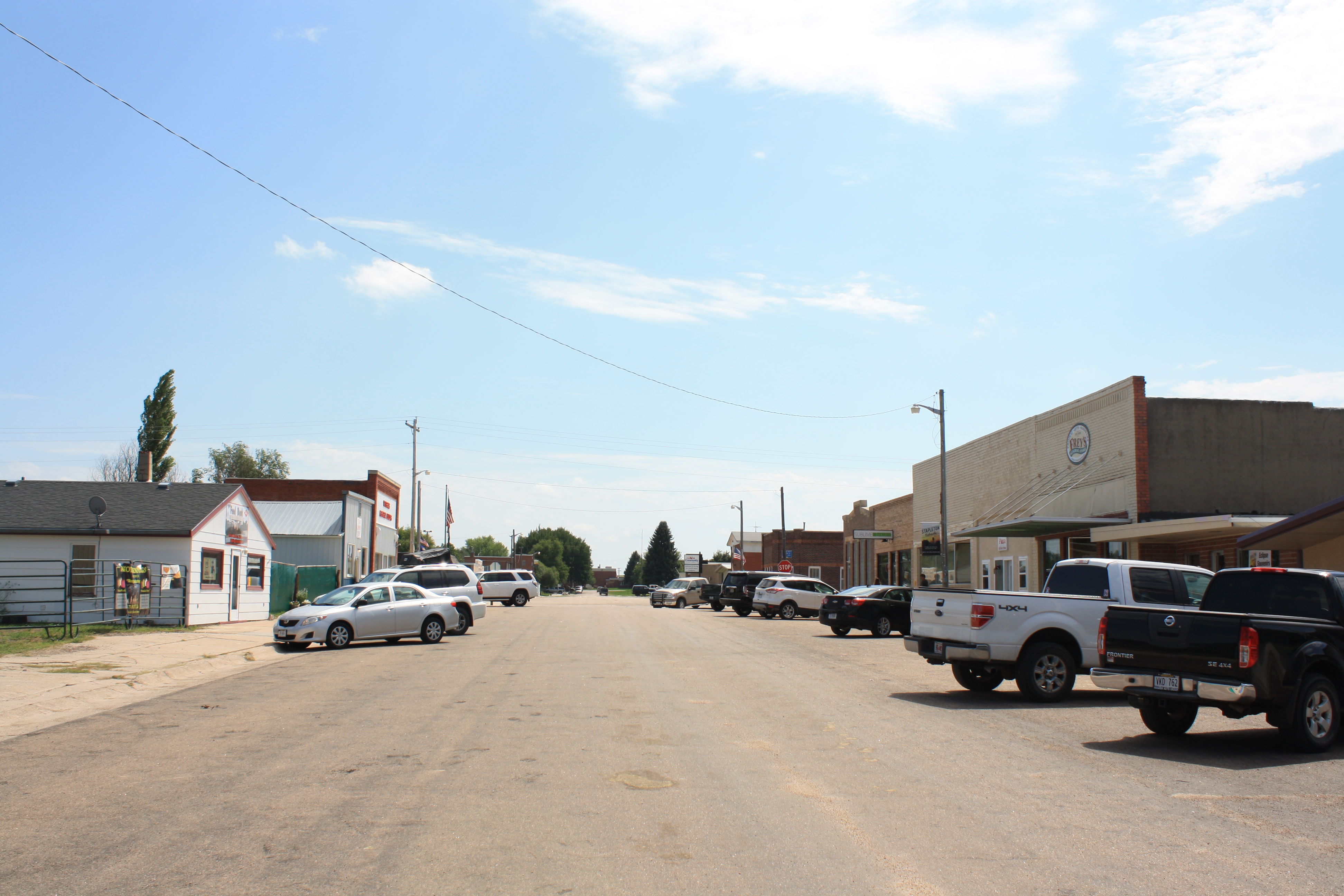 If you're reading this, you probably already know that police and transportation officials in Wyoming and Nebraska are expecting pandemonium, with thousands of people expected to drive to these otherwise rural states to watch it get dark for two-ish minutes.
Hotels are booked for miles. Campsites are being sold at a premium. And after answering the phones and Facebook messages at 9NEWS for a week, I won't even get into the part of about the glasses, but you get the point.
RELATED: An open letter to the people reselling free 9NEWS eclipse glasses
Three of the digital folks at 9NEWS (including my boss) and three TV people (including local treasure Gary Shapiro) will be hanging out in Stapleton, Nebraska for the eclipse.
Town officials expect 5,000 people to descend upon this farming community that doesn't have a single traffic light or restaurant (unless you count the gas station that happens to sell pizza and chicken nuggets).
They'll gather at the Logan County fairgrounds which, one day before the eclipse, was having a rodeo.
We'll be at the eclipse gathering, but here's a rundown of what we saw on Sunday during our drive up:
THE JOURNEY
Traffic-wise, we didn't really know what to expect. Our path took us from the 9NEWS office on Logan Street and Speer Boulevard to Interstate 76 north to I-80. Along the way, we stopped at Ole's Big Game Steakhouse in Paxton, Nebraska because I thought it was important we paid tribute to the fallen polar bear near the front door.
It was beautiful, but even more beautiful?
THERE WAS NO TRAFFIC.
Sure, there were signs telling us to expect eclipse traffic, but as of Sunday morning, it was just a normal summer day driving to Nebraska.
There wasn't a slowdown in sight. My boss drove exactly the speed limit because she's safe. And for the most part, most people waved back while an unnamed 9NEWS web producer played "Sweet and Sour" in the backseat.
Will it be totally nuts on Monday as the procrastinators head north for the eclipse? Stay tuned. Preferably to 9NEWS.com.
THE TOWN ITSELF
PHOTOS: This tiny town will get a whole lot bigger for the eclipse
Welcome to Stapleton, Nebraska!
Welcome to Stapleton, Nebraska!
We were in Stapleton between around 1 p.m. and 3 p.m. There were (probably) more people than usual camping around town, but other than that, things felt downright normal.
If you're in the area, hit the craft fair. The gas station was awfully busy (we already talked about that), but otherwise, it just felt like a day in rural Nebraska.
They had sweet eclipse shirts and shot glasses -- something that will likely be sold out by Monday, if the crowds are what people expect.
#eclipse2017 souvenir #shotglass from #StapletonNE. T-shirts, koozies, magnets and more created for the thousands … https://t.co/W7fjGRCB8q pic.twitter.com/KJJANrgQxU

— Misty Montano (@MistyMontano) August 20, 2017
But at this point, the pandemonium we had been expecting doesn't feel like much.
The 9NEWS crew in Stapleton, Nebraska (we keep needing to preface the state because Stapleton, Colorado is a little different …) will have updates all day Monday from the path of totality.
We want to see your eclipse photos, videos and experiences. Use #Beon9. We'll be watching, and we're exciting to hear your stories and see your incredible photos.
For now, that's all we've got. If you find yourself stuck in eclipse traffic, drop me a line at allison.sylte@9news.com -- I want to hear about it and I'll update this blog when I do.