KUSA - Inside a workshop on the Auraria campus, it's all hands on deck for some hands-on work.
"Designing an aircraft is not easy," said James Montemayor, a CU Denver student.
It's called Aerolynx, a type of larger, lighter unmanned aircraft that could navigate Colorado's varied terrain. A team of six CU Denver engineering students are designing it.
"The benefit of our larger aircraft will be to be able to withstand mountain conditions," said Laura Marshala, who is the team's captain. "So, we're going to be targeting mountain disaster relief."
The students are currently designing and building the prototype and working on the software that will run it. The idea is that if they can make it cheap enough – about $13,000 – the concept could catch on with emergency response agencies.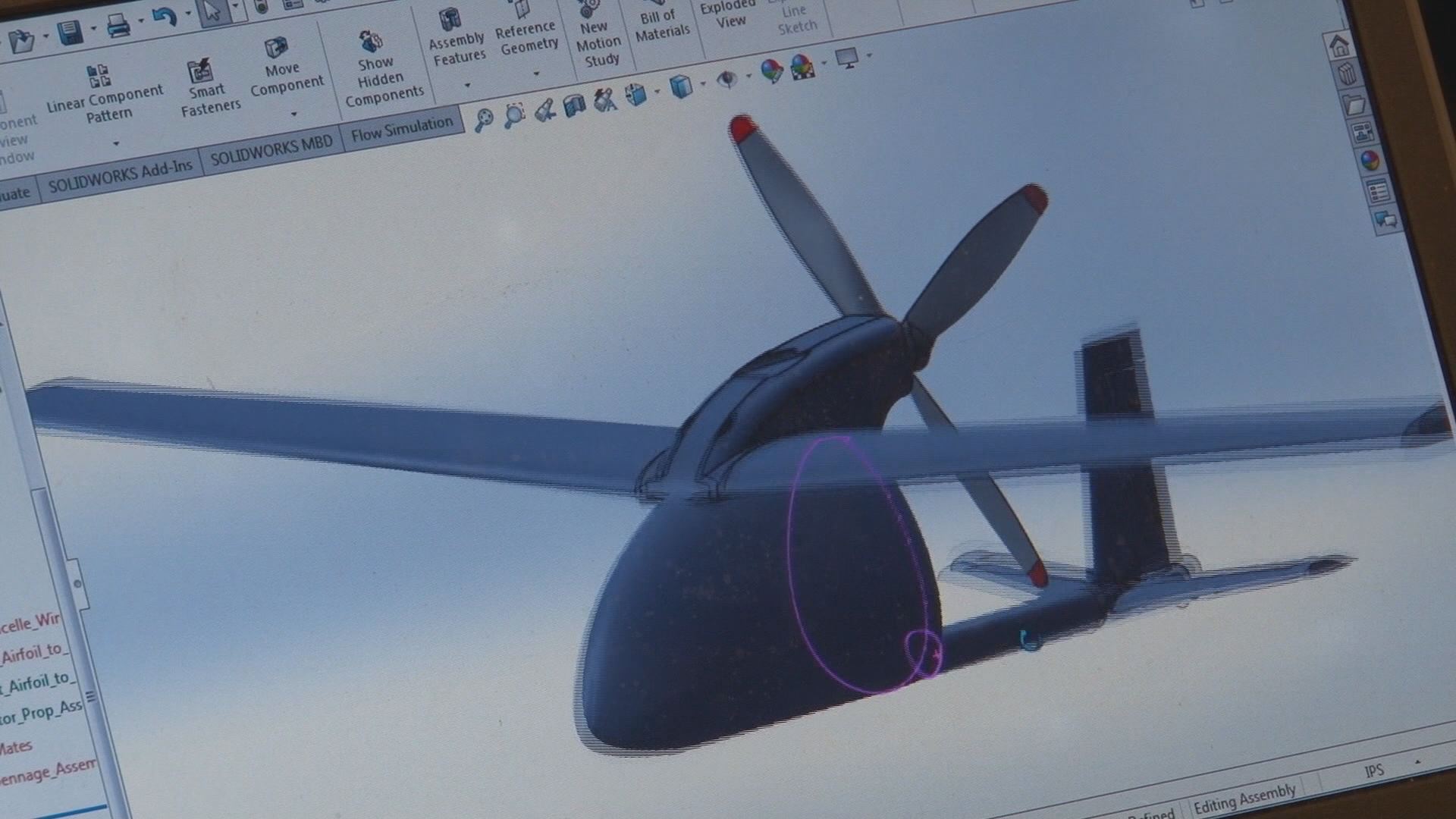 "If you can just send up one or two of these things, or three, or just a whole fleet and operate at a much lower cost, this would be a better way to assist in natural disaster relief efforts," said Montemayor.
Using cameras and thermal imaging onboard, the designers said it could potentially help find avalanche victims, or those trapped by flooding or wildfires.
"I think there is a great need and there's definitely going to be an opening market for it," said CU Denver Student Hannah Tifft. "I know drone technology as a whole is really starting to open up and I think there's a lot of potential."
The first test flight for the Aerolynx is set for April. If you would like to learn more about the project, go to aerolynxorg.businesscatalyst.com