Temperatures struggled to get above 50 in Denver on Sunday morning, but there was a group still planting.
The garden they worked on looked great, but it wasn't for aesthetics at all.

"What a wonderful, fabulous environment for kids in every way," said Heidi Heissenbuttel of the half acre lot on Fillmore and 9th Avenue.
Heissenbuttel is the CEO of the Sewall Child Development Center in Denver. The garden is being used as a sensory activity for the 220 special needs kids they serve.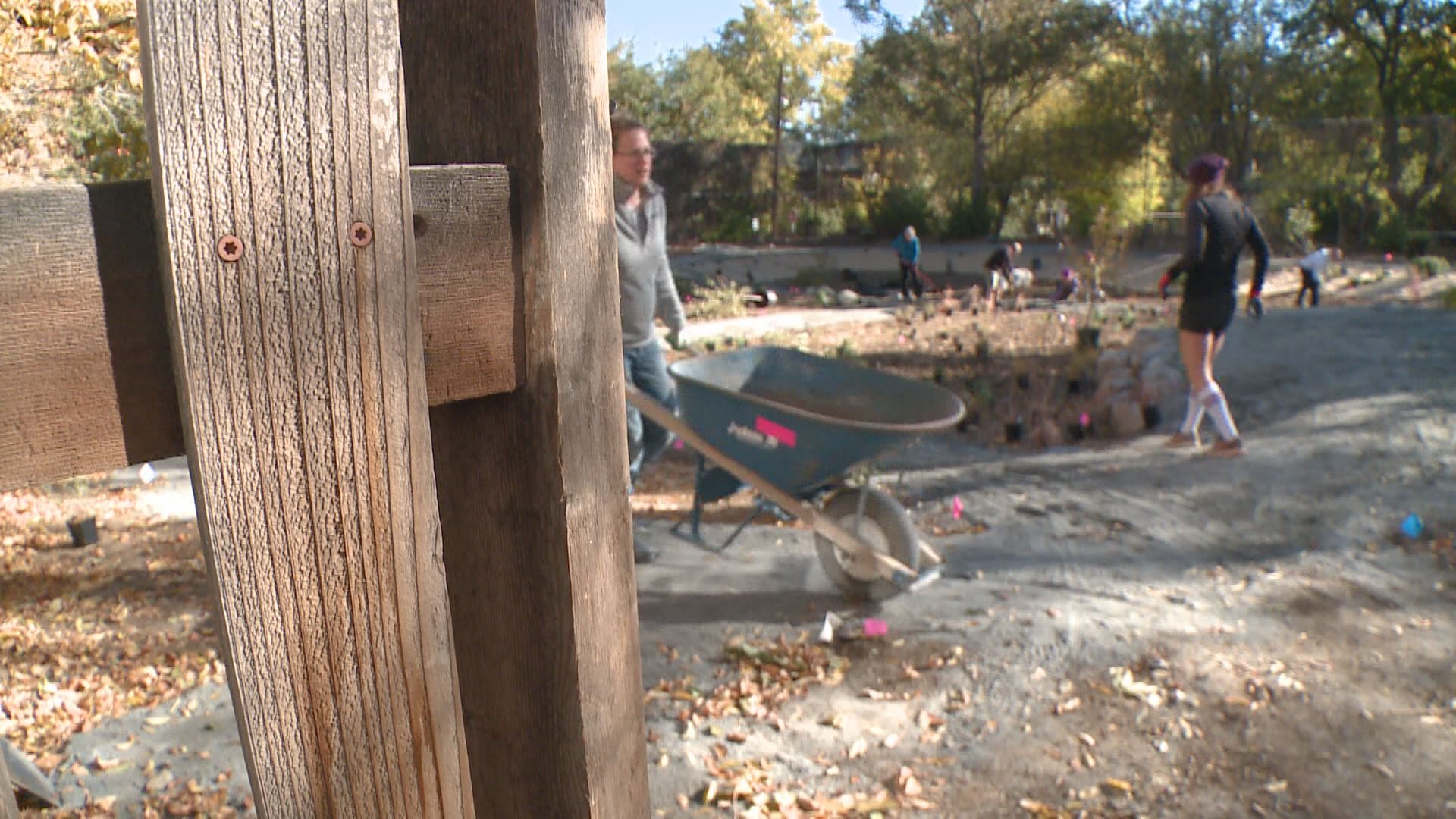 "It helps with interaction, it helps with having sensory experiences of a wide variety, it helps them learn about growing," she said.
The idea came to the learning center in the summer of 2016 when an assistant professor and graduate student from University of Colorado Denver approached them with it.
"The goal is you help [these kids] find these spaces and then they learn when they need to step back before they get too dysregulated," Jody Beck said.
Beck is the assistant professor of landscape architecture. He helped design the garden.
The total cost is $150,000.
Half of that is being subsidized by a grant from the Colorado Garden Foundation, while the other half came from donated materials from local sponsors.
"It's very reassuring and it makes you sleep better at night," said Alexa Drago, whose 4-year-old son attends Sewall. She was out helping plant and landscape the garden on Sunday.
Once the garden opens come winter or spring, it will be open to the public as well.