If you had the chance to name the Denver Police Department's next Mounted Patrol horse, what would you call it?
Some of the names the students at Isabella Bird Community School have thrown in the hat include Izza-bee horse, Hero, Mister Mustache, Galaxy, Domino and Serene.
Students met the horse on Tuesday afternoon, and submitted a list of their top 10 names to the Mounted Patrol Unit.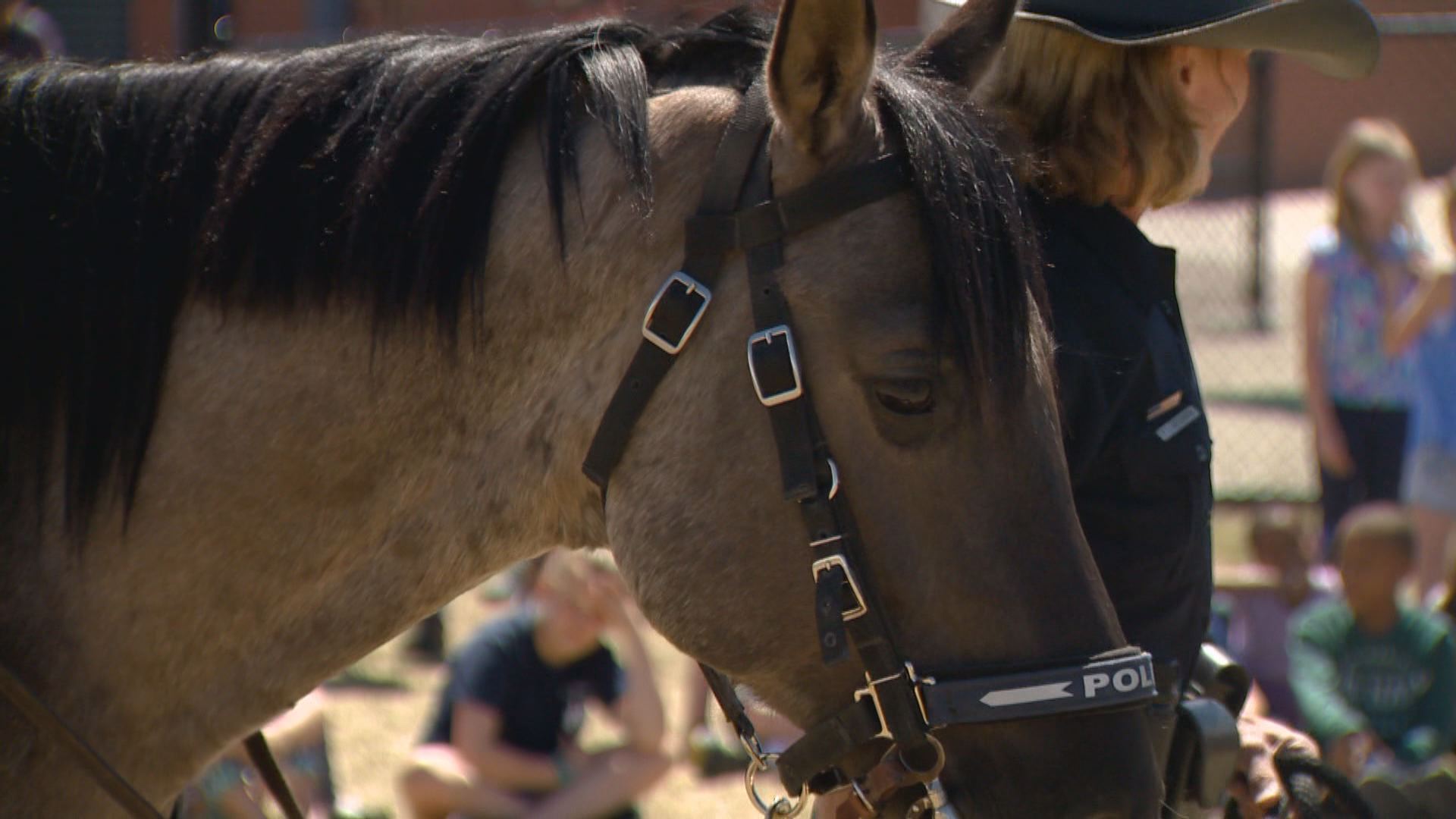 From their list, the mounted patrol will select tree names -- a pretty big deal is you ask some of the students.
Once the Mounted Patrol narrows the names down to three, the names will go back to the students at Isabella Bird, and they will vote on the new name on May 2.
According to a release, the tradition of giving naming rights of a new DPD horse to Denver Public Schools elementary students is a way to honor the generosity of Betty Robertson, a retired school teacher and longtime supporter of the DPD, who has donated the horses for many years.