On August 5, 2012, police Lt. Brian Murphy was the first officer to arrive on the scene of a mass shooting inside a Sikh temple in Oak Creek, Wisconsin. He was shot 15 times and lived to tell about it.
"His first shot, one hand over the shoulder, right in the face," Murphy said.
Now, he speaks to law enforcement and school officials at a national school security symposium held at Columbine High School every year for the past six years.
The event is called The Briefings, a national symposium hosted by the attorney general, Jefferson County Public Schools, and The I Love U Guys Foundation.
"When this thing hits me in the face, it feels like just a punch," Murphy said.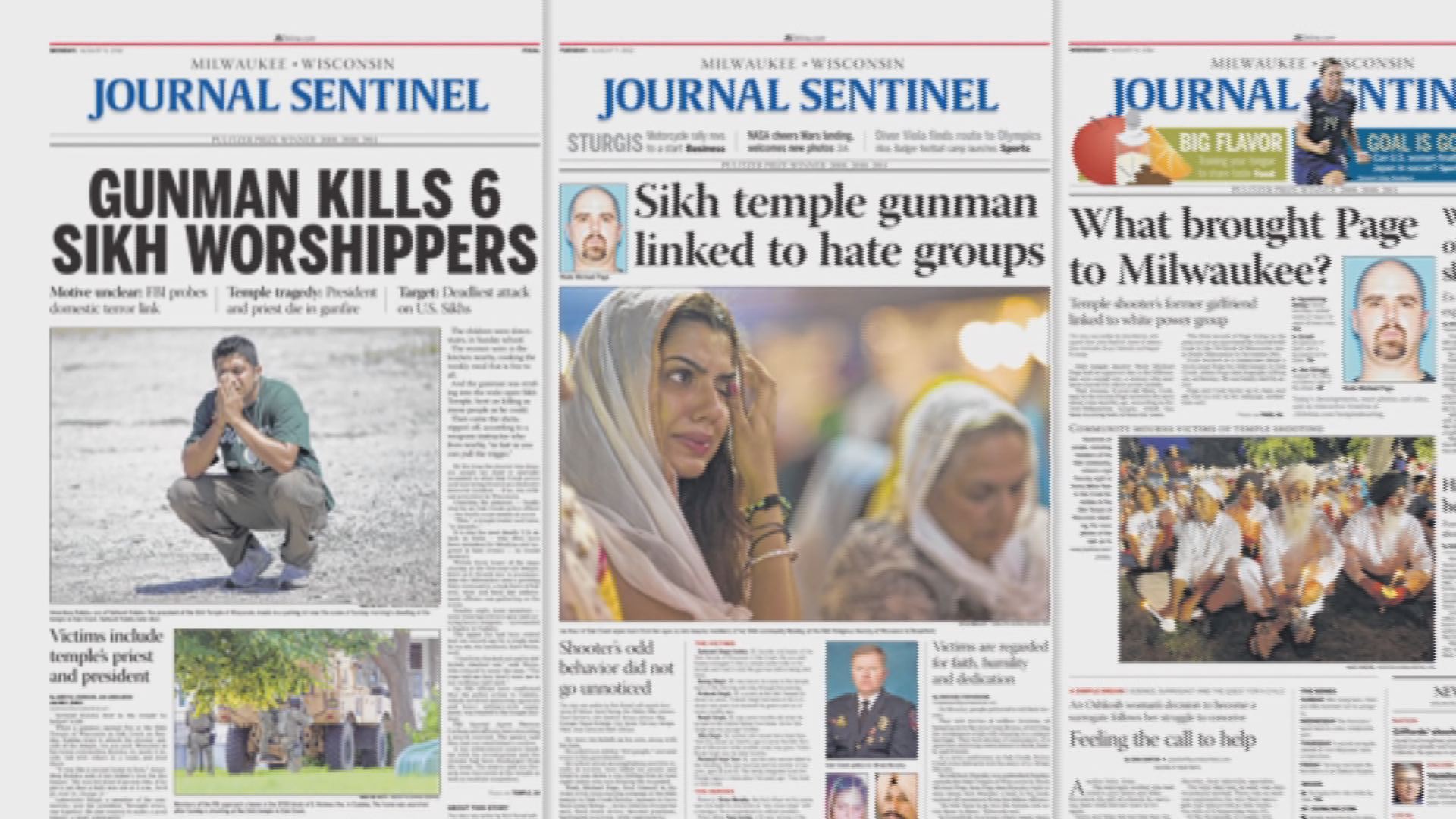 A white supremacist went to a Sikh temple in this Milwaukee suburb and killed two men outside before killing four more people inside. As he was approaching a kitchen pantry with 15 people hiding inside, Murphy pulled up in his squad car.
"Come around the car with my gun up and he's right there," Murphy said.
He tells the crowd that he exchanged gunfire, but Murphy was the one getting hit.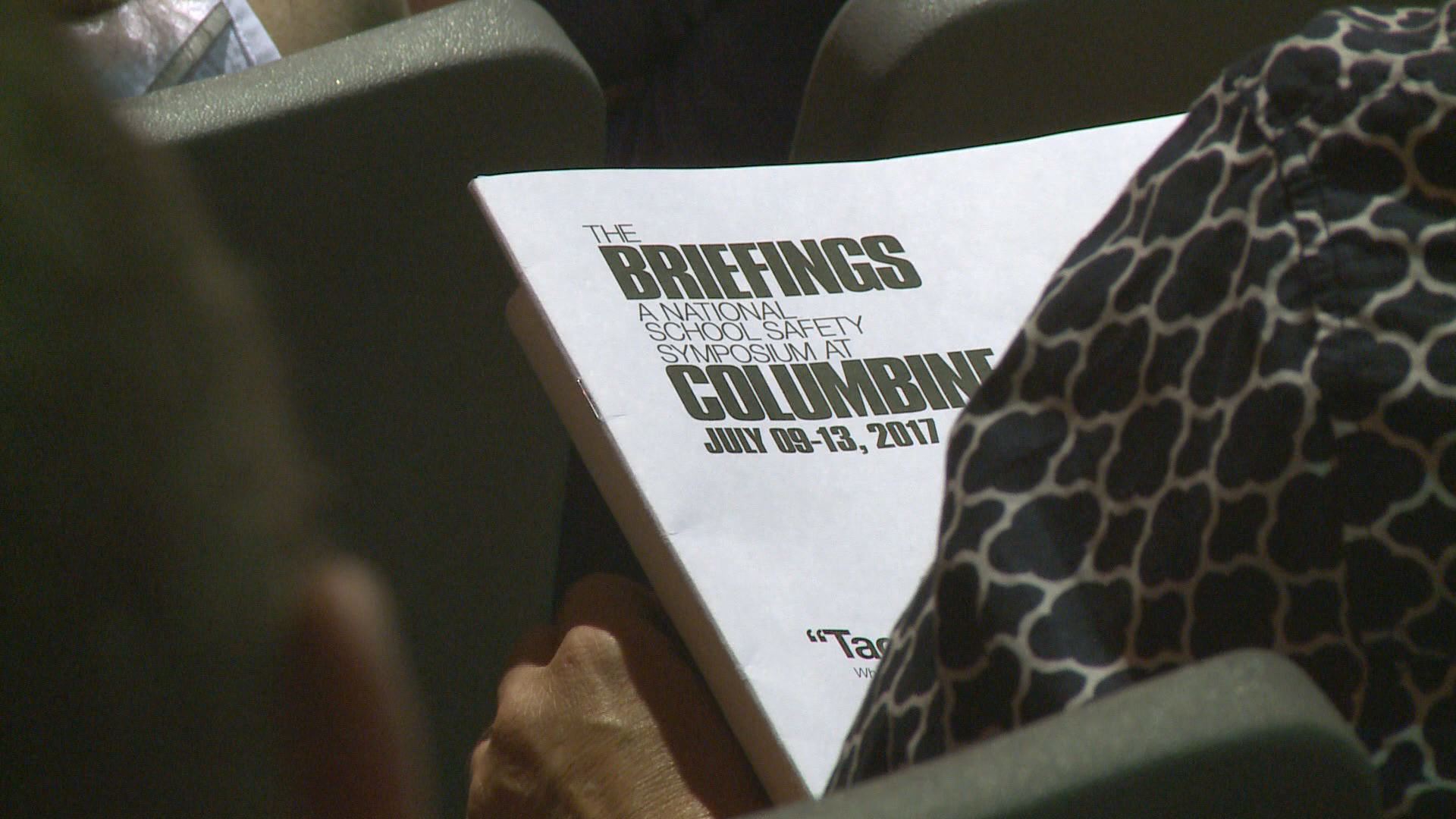 "And, all I could think of and I swear on my mother, I look at this and think well, that's gonna leave a mark," Murphy said.
He was a shot a total of 15 times with a handgun.
"He walks around and he goes boom, boom, boom, boom," Murphy said.
The gunman was eventually shot by another officer before turning shooting himself in the head. While Murphy lay on the ground bleeding, he says all he could think about was his family.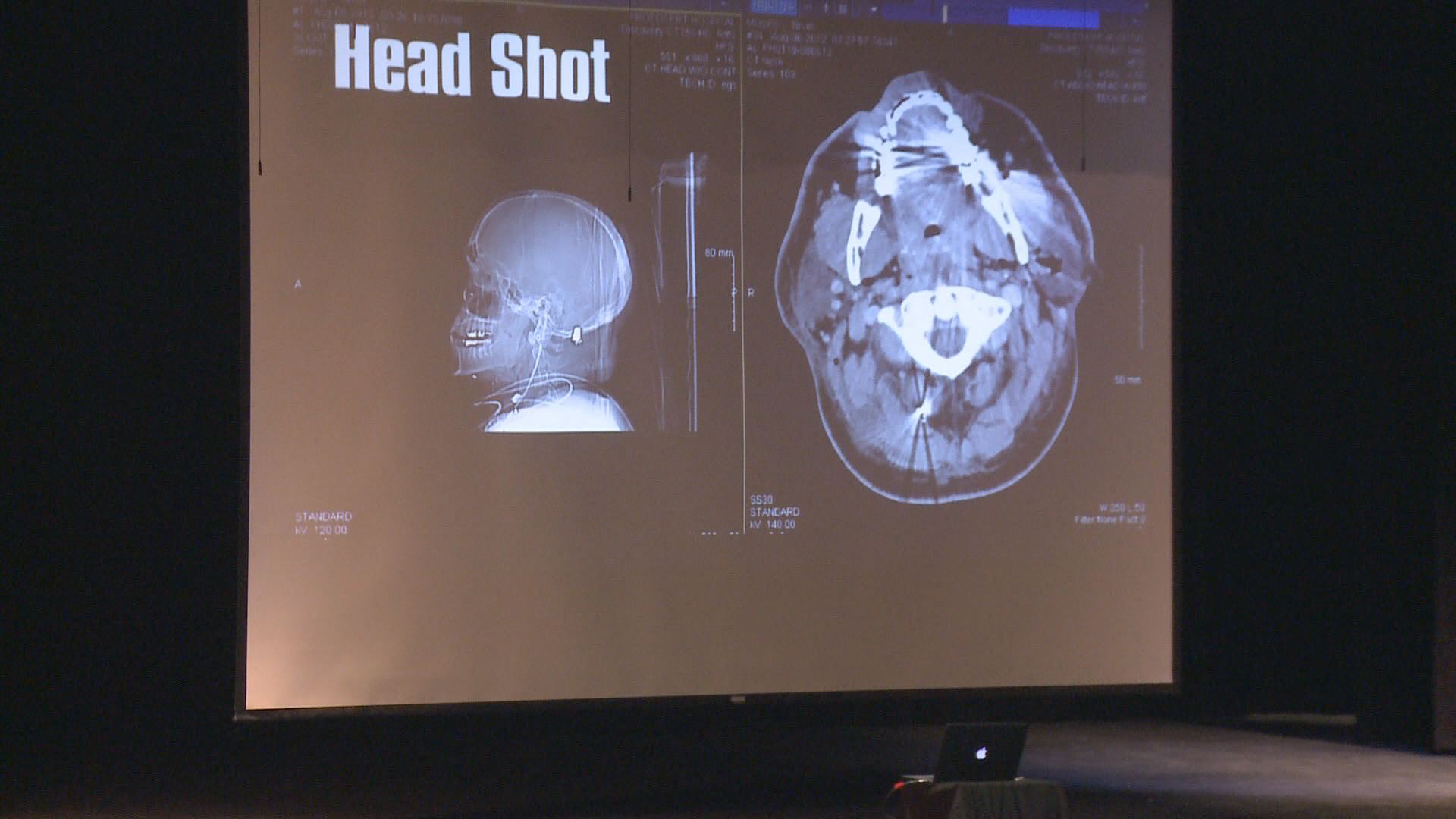 "Giving up is not an acceptable answer," Murphy said.
Murphy tells the crowd that his will to live saved his life.
"The will to live is something that we just don't practice enough and we don't look at hard enough," Murphy said. "I really believe with the amount of bullets that I took, if it wasn't the desire to get back to my family, then I might not have been here."
He also talked about not being complacent and breaking bad habits when it comes responding to a shooting scene.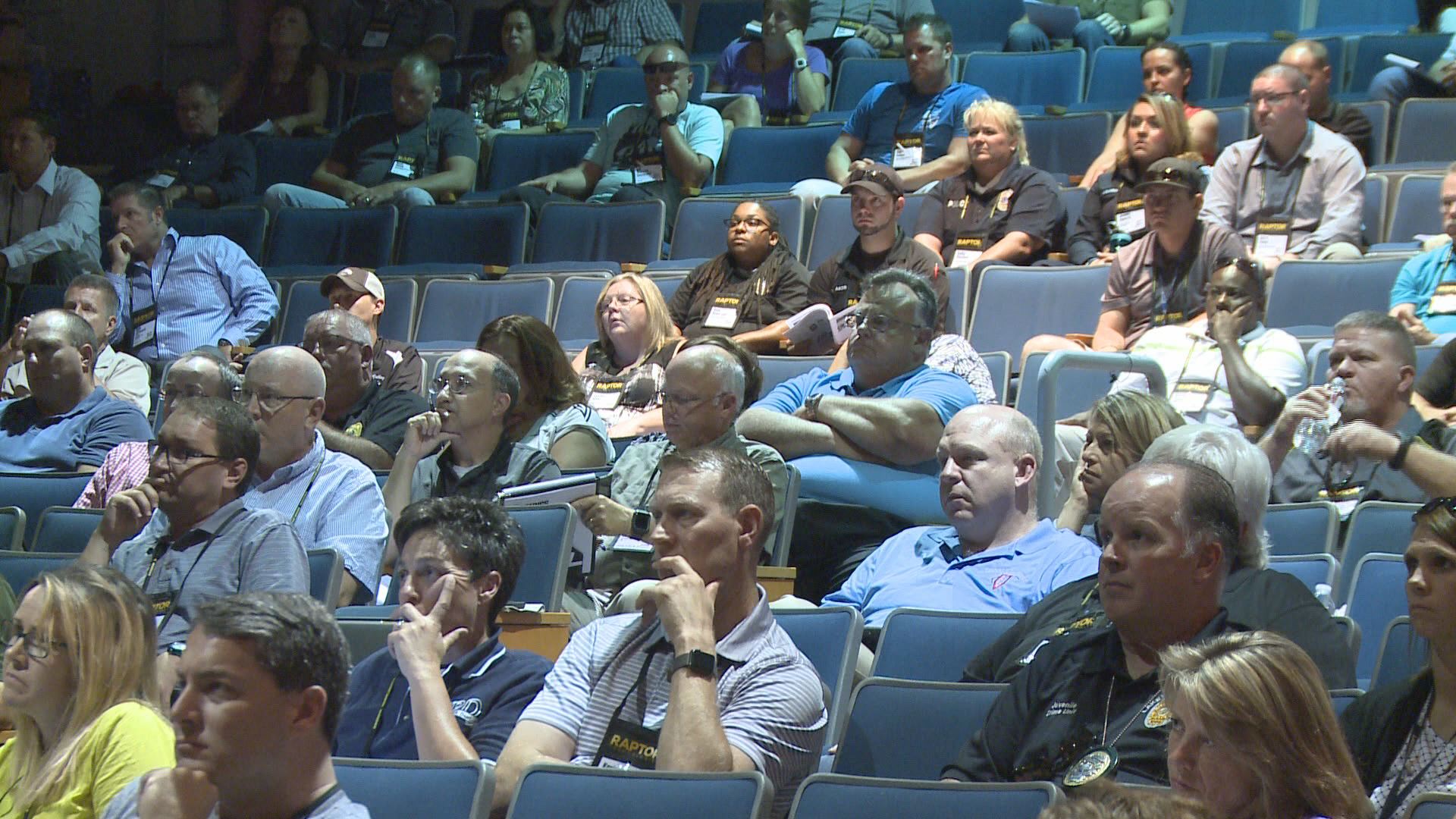 He says officers should know their equipment and keep them available because one never knows when body armor or a rifle are needed with little notice.
Murphy believes what happened that day was divine intervention because if he had not arrived when he did, Murphy believes all 15 people hiding in the kitchen pantry would be dead.
"As a woman who was inside the pantry told me, you took a bullet for every one of us," Murphy said.