It's a good thing Janelle Lundin likes long walks through Glenwood Springs and lots of kids.
These days she getting a lot of both by taking on a role that's part drill sergeant, part dance instructor with music playing as she leads kids on a new school bus program without wheels – or a bus.
"What a great way to start the day, a little exercise," said Lundin.
She's one of many volunteers taking part in the Roaring Fork School District's new Walking School Bus Program.
Coordinator Jordan Schoeller says it started while the old Grand Avenue Bridge was torn down and a new bridge is being built,
"The walking school bus is our attempt to eliminate bridge traffic," said Schoeller.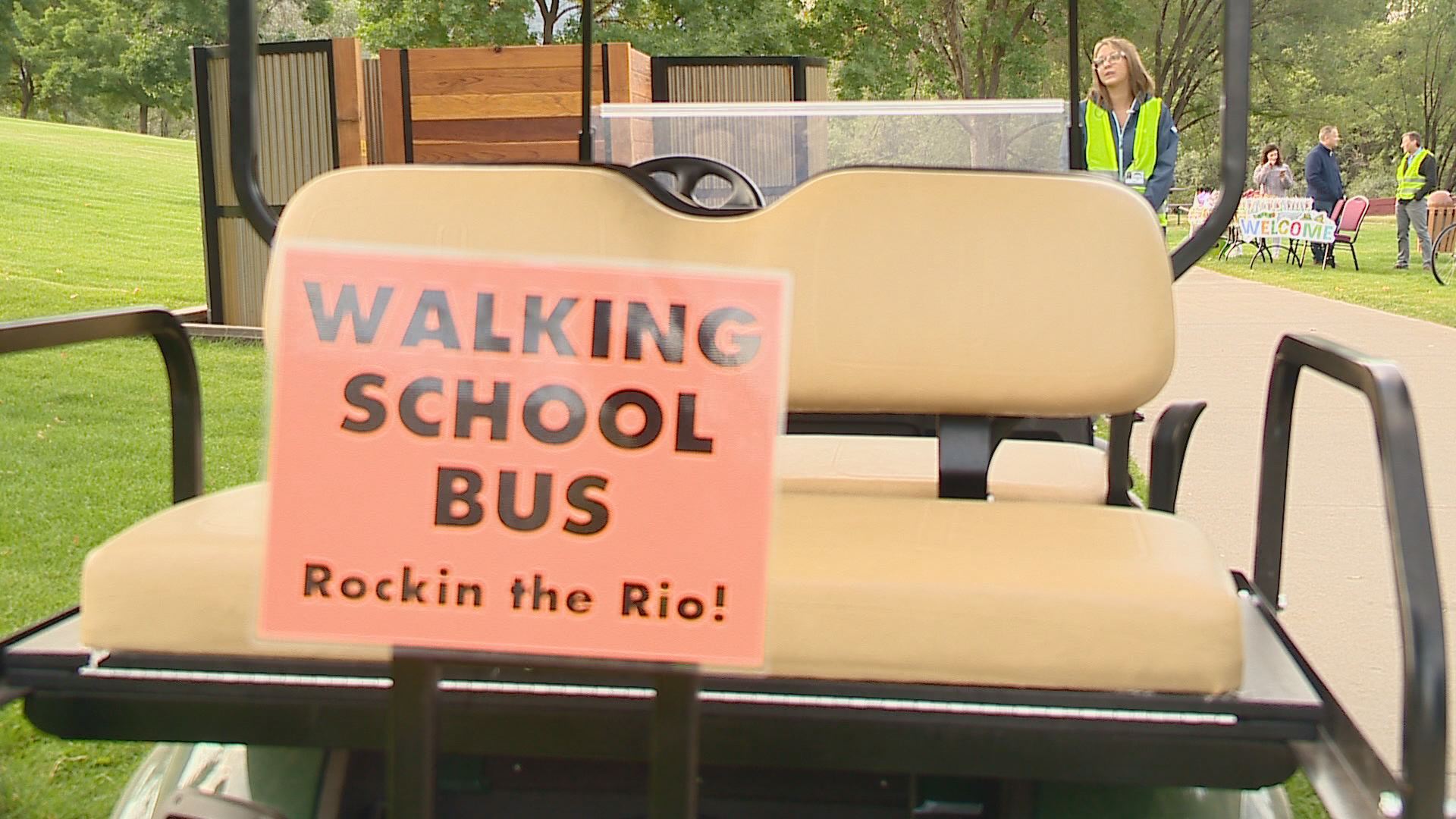 That bridge work has sent Glenwood traffic along a three-mile detour that can catch drivers in a web of stop and go traffic that's can add 30 minutes to an hour on their drive.
So students are being bused to a park near the detour, then walked over the Colorado River along a pathway and pedestrian bridge a little more than a half mile to their schools.
"It's about a 16 minute walk. The smaller children might take 20 minutes," said Schoeller.
It's all designed to keep longer 40 foot buses out of slow-moving traffic to and keep cars moving a little faster.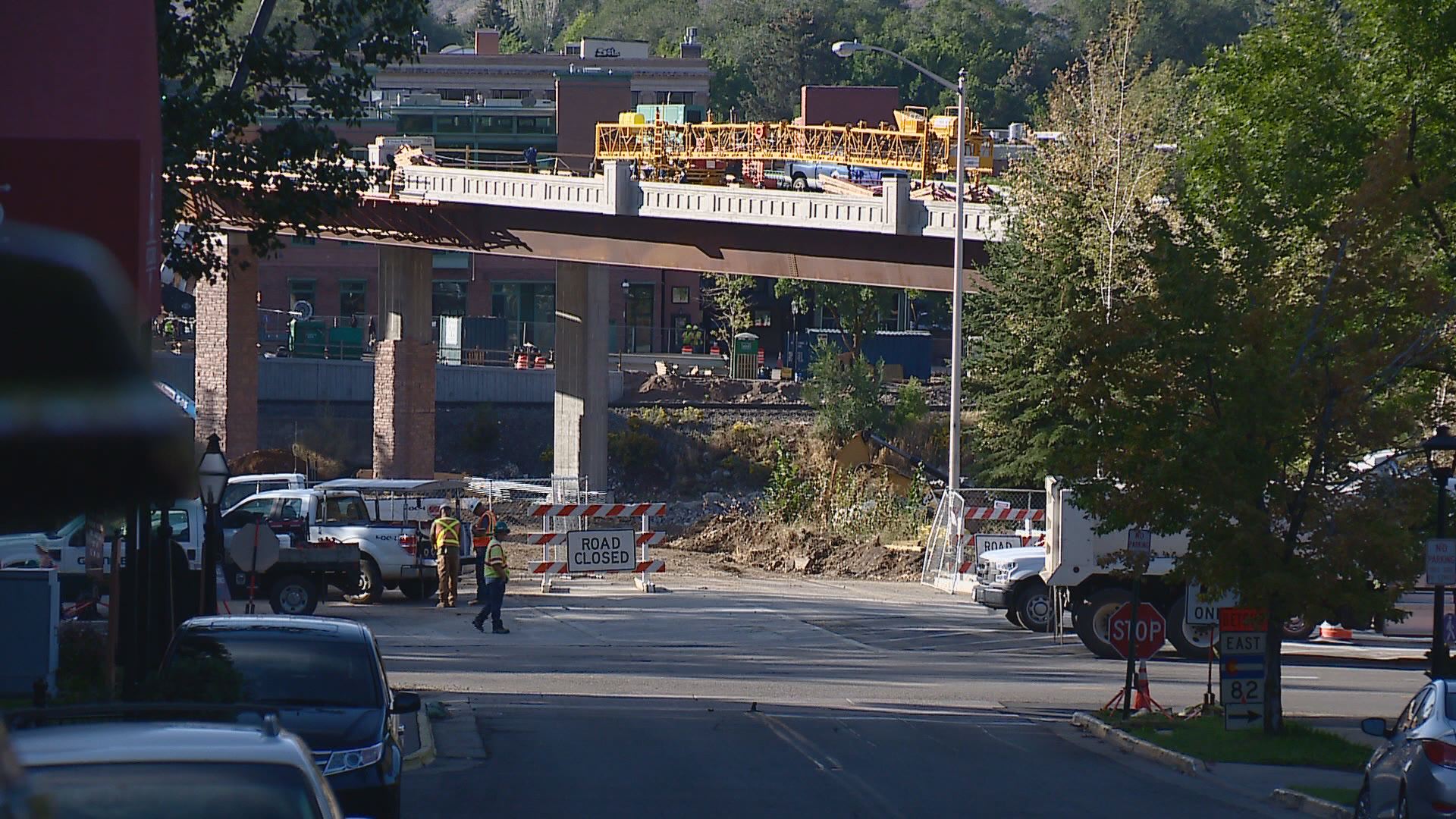 "That's our goal," said Lundin. "Look how many kids are out here, less buses it just works."
The operation keeps other cars that would normally be driving to school off the road, with many parents choosing to avoid the delays and drop their kids off at the start of the walk.
To keep things interesting, stuffed animals are sometimes hidden in trees along the path.
"It's the little things that will get them," said Schoeller.
If that's not enough, there's always Janelle who likes to crank up the music, wear funny hats and dance as a way to keep the fun and kids going all the way to school.
"If you're going to do anything, you might as well do it with a whole lot of fun and spirit," said Lundin.