The principal and student advisor at Denver's South High School were reinstated Tuesday night – four days after they were placed on leave amid an investigation into a student's allegation that she was groped by two boys at a homecoming bonfire, 9Wants to Know has learned.
In an e-mail that went out to South High families after 8 p.m., Susan Cordova, deputy superintendent of Denver Pubic Schools, announced that South Principal Jen Hanson and Student Advisor Lynette Lucero "are no longer on administrative leave and will be returning to our school."
Here's the letter that went to South High families after 8 tonight. #9NEWS #9WantsToKnow pic.twitter.com/IF9yjfv4Gm

— Kevin Vaughan (@writerkev) October 25, 2017
"During this detailed review," Cordova wrote, "we found that Principal Hanson and Student Advisor Lucero took appropriate actions in response to concerns, including the timely sharing of information with law enforcement, providing supports to students and families, and planning additional education for students. Please understand that we cannot share further details in order to protect student privacy."
PREVIOUS: Did South High administrators fail to report sex assault allegations?
PREVIOUS: Groping allegation at South HS prompts investigation, principal on leave
The incident is the subject of an ongoing criminal investigation being handled by the office of George Brauchler, district attorney in the 18th Judicial District, which includes Arapahoe, Douglas, Elbert and Lincoln Counties.
Denver District Attorney Beth McCann requested that the case be turned over to another office because of a conflict of interest.
Hanson and Lucero – along with Assistant Superintendent Sean Precious and Barbara Downing, a school psychologist who handles disciplinary issues – had been placed on leave following a female student's report that she was groped Sept. 14 at the bonfire held in a school parking lot as part of homecoming week.
The letter that went to South families Tuesday night, a copy of which was obtained by 9Wants to Know, made no mention of Precious and Downing.
Wednesday morning, Will Jones, a district spokesman, confirmed that Precious and Downing were no longer on leave and had returned to work
The incident was not reported to Denver police until Sept. 27 – 13 days after it allegedly occurred.
The student reported that two male students groped her, according to a source familiar with the allegations. She also accused one of the boys of grabbing her hand and forcing her to touch him, the source said.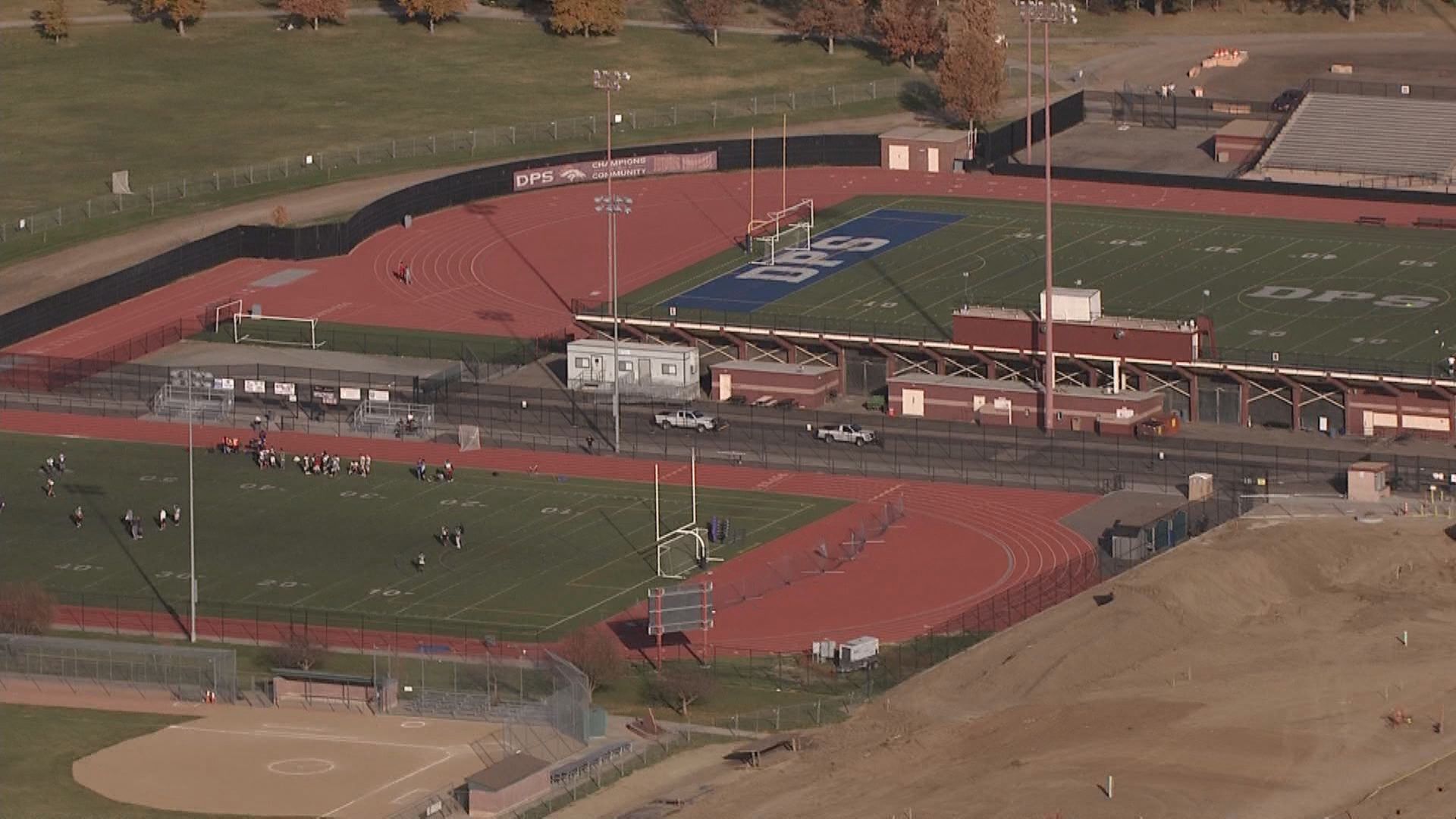 Denver police spokesman Sonny Jackson confirmed to 9NEWS that the department received a report of "inappropriate touching" on Sept. 27. Jackson said he could not disclose who called police, and the sequence of events between the alleged incident and the report to police 13 days later is not clear.
At the same time, he said the department is investigating the response of school officials to the girl's allegations.
As for the sexual assault itself, Jackson said the girl's parents did not want to go forward and press charges.
However, a judge on Tuesday signed an order turning the case over to Brauchler's office. That includes both the original allegation of sexual assault and the response of school officials.
The question of how school officials respond in such a case is rooted in Colorado's mandatory reporting law.
It requires school administrators, teachers and many others – including doctors, cops, therapists, members of the clergy and scout leaders – to call police or social services if they have "reasonable cause to know or suspect that a child has been subjected to abuse or neglect."
The new investigation comes on the heels of a decision by McCann, the Denver DA, that charges would not be filed in the wake of shocking videos where multiple East High cheerleaders were physically forced into splits by a coach.
PREVIOUS: Videos show East High cheerleaders repeatedly forced into splits, police investigating
PREVIOUS: Denver DA calls forced splits video 'painful to watch,' declines to file charges
Part of that investigation centered on the actions of school administrators once they learned about the videos.
In some of the videos, cheerleaders screamed in agony and begged the coach to stop. One girl suffered injuries, her parents told 9Wants to Know.
The coach, Ozell Williams, was fired, and the controversy led the East High Principal Andy Mendelsberg to retire and Athletic Director Lisa Porter to resign. Five assistant principals were also disciplined.
This video is difficult to watch and may not be suitable for all viewers.
In that case, McCann's office investigated both Williams and the response of school administrators.
In the end, McCann said that while the videos were "painful to watch" and she believed forcing the kids into the splits was inappropriate, she could not prove that a crime had been committed – either by the coach who carried out the technique or by school administrators who failed to notify police once they learned of it.
"If I don't believe that I can bring child abuse as a crime against the coach, then it is inconsistent to then file failure to report child abuse," said McCann.
Contact 9NEWS reporter Kevin Vaughan with tips about this or any story: