Students at Legend High School are hoping 45,000 plastic bags will land them in the book of Guinness World Records.
They're doing a challenge that started back in December when the kids began collecting bags. Since then, there have been several events to help tie those bags together.
More than 250 students and people from the area showed up on Saturday to loop the bags around Legend's football field.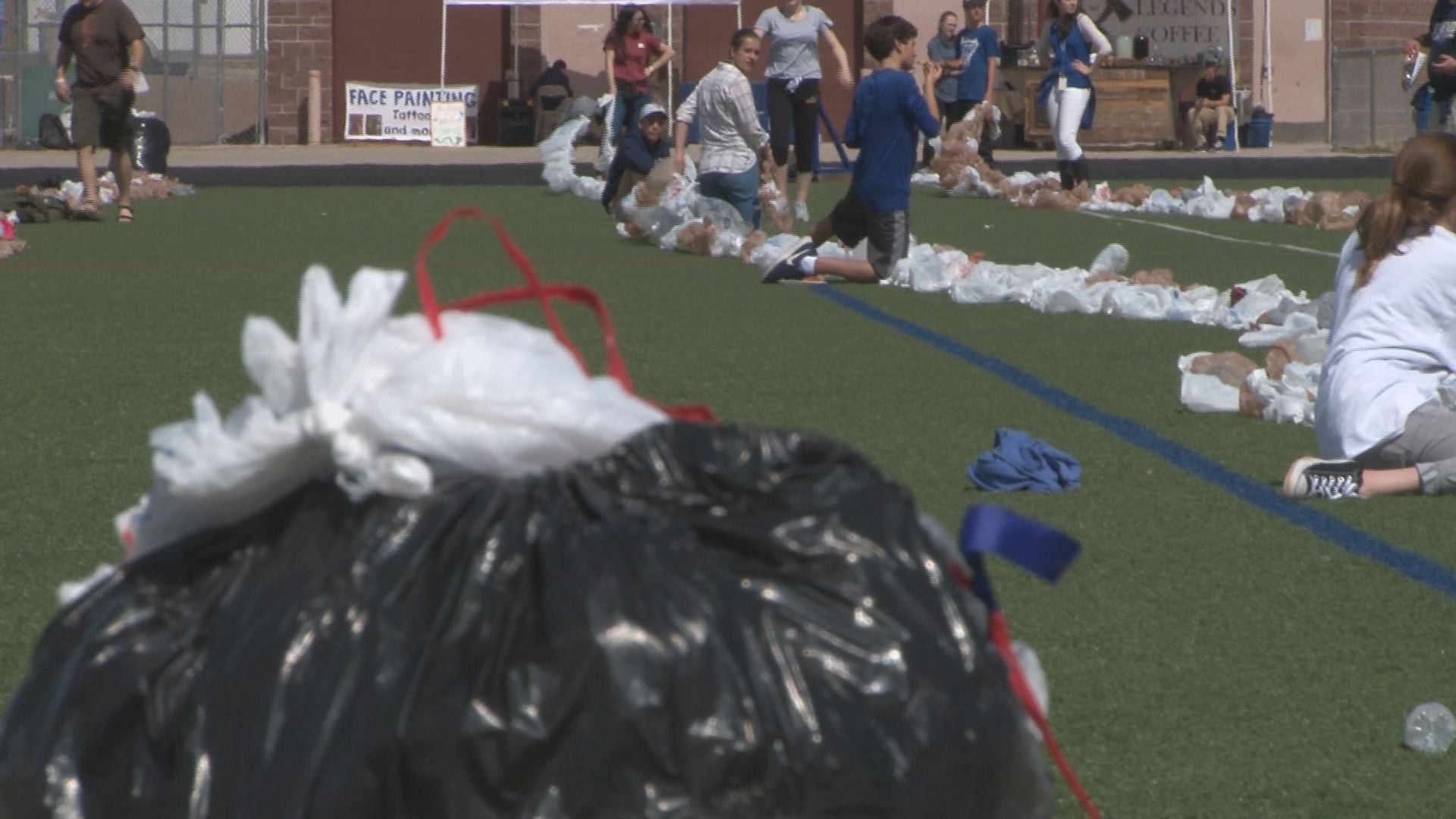 Aside from bragging rights, students raised money for the school.
"We're raising money for our performing arts department, so every theater, choir, band... all those kind of things," student Chase Matthews said.
"I went online and I started looking up different Guinness World Records and when I saw that the plastic bags were something we could do, I thought 'that's perfect because we don't have to spend money doing it," student Lacey Reeves said.
The chain of plastic bags could stretch about 11 miles. Those bags will be rolled up and recycled into sustainable wood products.
Students are still waiting to hear back from Guinness to see if they set a new record.