Don't flush old pills down the toilet, or it just might fight back.
That's the clever message from Denver Water ahead of the National Prescription Drug Take-Back Day this Saturday.
Denver Water tweeted a link to a short video showing the toilet punching Steve after he tries to flush expired medication.
If you have unused or expired medications you can drop them off this Saturday between 10 a.m. and 2 p.m. You find a location near you by searching here with your zip code.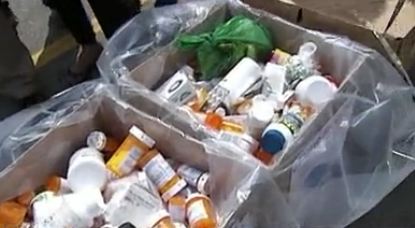 The following items are not accepted:
Needles and Sharps
Mercury (thermometers)
Oxygen Containers
Chemotherapy/Radioactive Substances
Pressurized Canisters
Illicit Drugs