The flu season just started and so far this month the virus sent seven people to the hospital in Colorado.
The Colorado Department of Public Health and Environment said about half the people who should get vaccinated do not.
"The flu is highly contagious and it can spread even before you know that you have it," said Rebecca Hodgkins, a nurse with the Colorado Visiting Nurse Association.
RELATED: Free and discounted flu shots available across the Denver metro area
The Centers for Disease Control and Prevention said the flu mist or nasal spray vaccine is not an option for this season's strains. The CDC's Advisory Committee on Immunization Practices said the decision is based on data showing poor or relatively lower effectiveness of the spray than the shot.
The Colorado Department of Public Health tracks flu illnesses from October 2 through May 27.
"By the end of the flu season we'll see somewhere between 1,500 and 3.500 people end up being hospitalized," said Dr. Lisa Miller, the state epidemiologist.
From Oct. 2 to Oct. 26, seven people in Colorado ended up in the hospital with the virus symptoms such as fever, chills, muscle aches, cough and fatigue.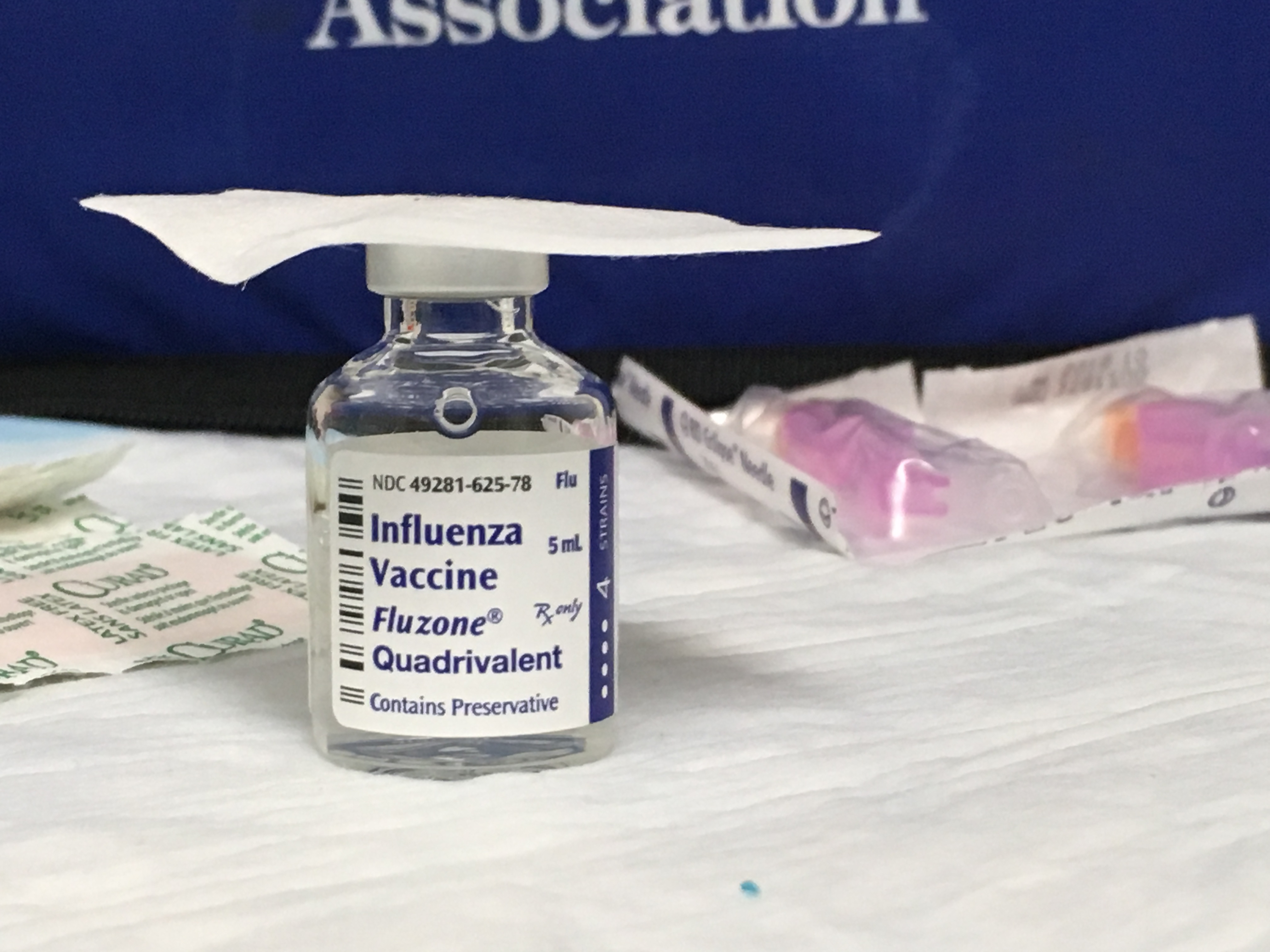 "People who go to the hospital are really the tip of the iceberg. So when we see people hospitalized, we know there are probably lots of other people who maybe sick enough to go to their doctor but they're not sick enough to go to the hospital or they're sick but they're just staying home," said Miller.
There are some groups more at risk than others. Children younger than 5, adults older than 65, people with immune or chronic problems and pregnant women are urged to get vaccinated.
"So we suggest that anyone from age six months all the way up to 100 years old get a flu shot," said Hodgkins.
It's still too early to say how the season will shape up, but medical professionals suggest getting vaccinated as soon as possible since it takes around two weeks for the immunity to set in.
If you do get the flu this season, follow the tips mom gave growing up: drink plenty of water and get rest. One that you might not know about, if you have to cough then cough. It will help keep your lungs clear.
Where you can get free flu shots:
South Metro Fire Rescue and DispatchHealth
Saturday, Oct. 29.
9 a.m.-11 a.m.
8871 Maximus Drive, Lone Tree, Colo. 80124
Flu shots will be free to the public and available to adults and children ages 4 and older. No appointments are necessary.
Northwest ER
Oct 20, 21, 22, 27, 28 & 29
11am - 7pm
11230 Benton Street
Westminster, CO 80020
(720) 460-3900
Simply drop by during the times listed above and get a free flu shot while supplies last.
Northeast ER
Oct 20, 21, 22, 27, 28 & 29
11am - 7pm
12793 Holly Street
Thornton, CO 80241
(303) 280-6640
Simply drop by during the times listed above and get a free flu shot while supplies last.
9Health Fair
Cost: $25.99
Locations and times: http://bit.ly/2fh4vGG