We've known for years about a growing concern over long-term brain damage in some football players, but researchers at Boston University have revealed an especially disturbing number.
Out of more than a hundred donated brains belonging to former NFL players, 99 percent showed signs of a condition known as CTE.
The condition has been linked to depression, behavior changes, and suicide among former players.
"I think it's time to finally stop saying 'is there or isn't there something," Jeb Putzier, former Broncos football player said.
Putzier says he's had at least 1,000 concussions during his time playing football.
"You see the stars and you get light headed from these hits over and over again at every position," he said.
He now deals with the aftermath of those powerful blows on the field.
"Post concussive syndrome. And when we did my scan I had almost zero blood flow on this side of my brain," Putzier said.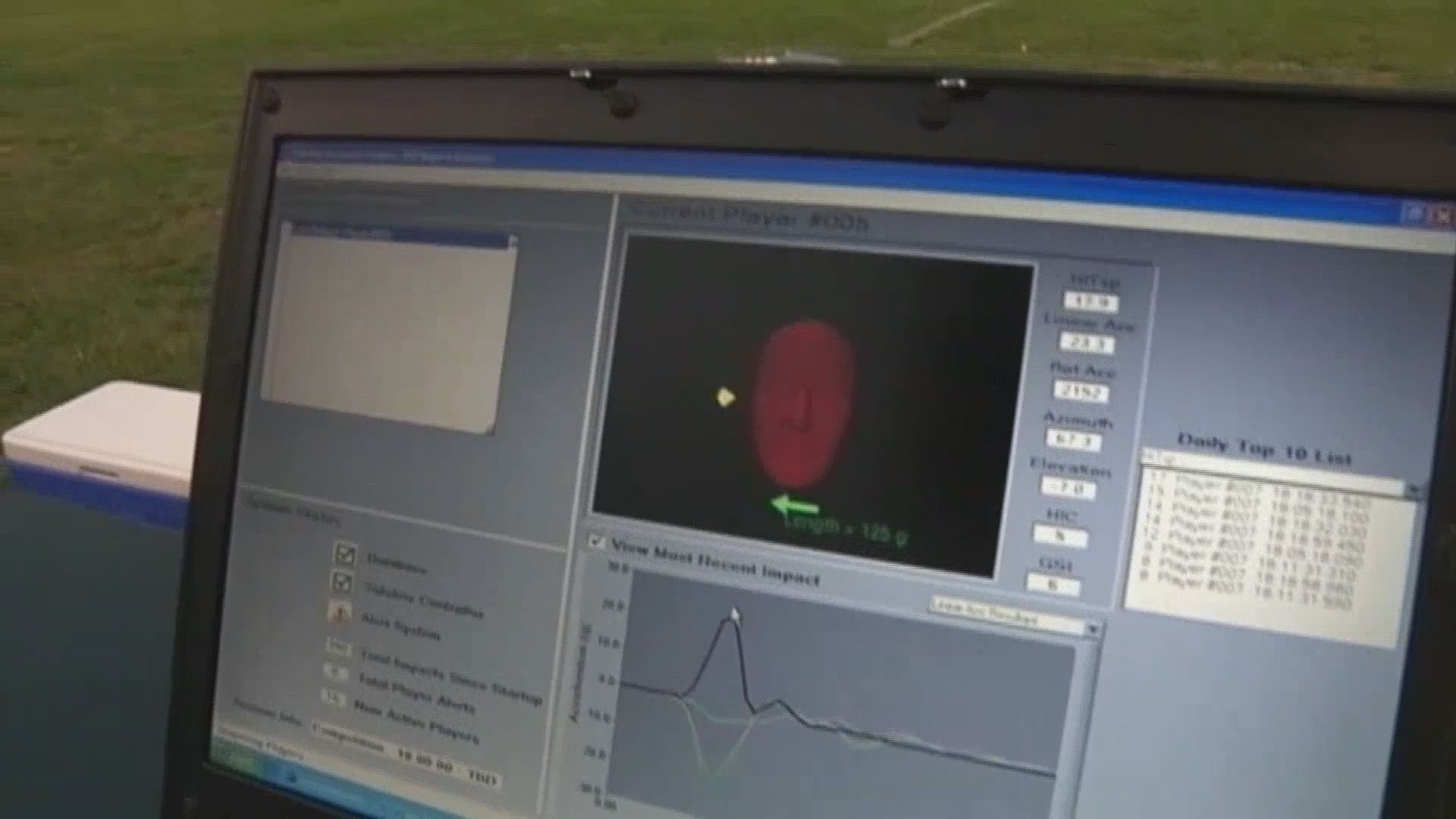 When you add in players from high school, college, and semi-pro, the number is still very high at 87 percent of those studied.
"Most likely every NFL player was also a collegiate player and was also a youth in high school football player".
Experts point out that the high numbers in the study don't mean the majority of football players are going to have CTE.
The brains used in the study were donated by family members of former players who believed the player might have brain damage.
Doctors tell NBC News what's shocking is how little they know about the exact effect from blows to the head.
"We don't know how people are going to react to all these hits over time, but we are seeing down the roads guys are having different types of ailments, and CTE is the major element that is causing a lot of the problems," Putzier said.
There are a lot of questions about CTE, including how common it is among the overall population of former players.
It's also not clear if concussions are the only factor, or if lifestyle habits like alcohol, drugs or diet could play a role.