Yes, there is, in fact, an election this year. Tuesday is the big day.
Sure, there aren't any statewide issues up for a vote in 2017, but that doesn't make it any less important.
Numerous municipalities are weighing new rules concerning marijuana, broadband issues, term limits and bond issues, and dozens of school board and city council positions are up for a vote across the state.
Here's a quick primer about some of the key elections in the state and how to vote.
WATCH: A guide to the election
If your county is holding an election, you should have received a ballot in the mail last month.
We have the contact information for all county election offices below. You can also click this link: http://bit.ly/2zanI5P
For the record, Secretary of State spokesperson Lynn Bartels says 66 percent of voters used drop boxes in the 2017 election, 27 percent mailed in their ballots and only 7 percent voted in person.
Make sure your ballot is in your county clerk's possession by 7 p.m. on Nov. 7. Even if a ballot is postmarked by then, Bartels says it won't be counted if it arrives later.
It's worth noting that Cheyenne, Dolores, Grand, Hinsdale, Mineral and Washington counties will not be holding elections this year since there are no contested school board races or city council elections. There are also no local financial measures, according to a news release from the Colorado Secretary of State's Office.
Also, for the first time since 2009, there are no statewide issues on the ballot. According to the Colorado Secretary of State's Office, "statewide measures in the odd year are limited to matters arising under the Taxpayers Bill of Rights or TABOR." These proposals include new taxes, tax increases or extending a tax that's supposed to expire.
The Secretary of State's Office has a good explainer about the difference between on-and-off year elections here: http://bit.ly/2gU7rYr
Elections to watch
City of Denver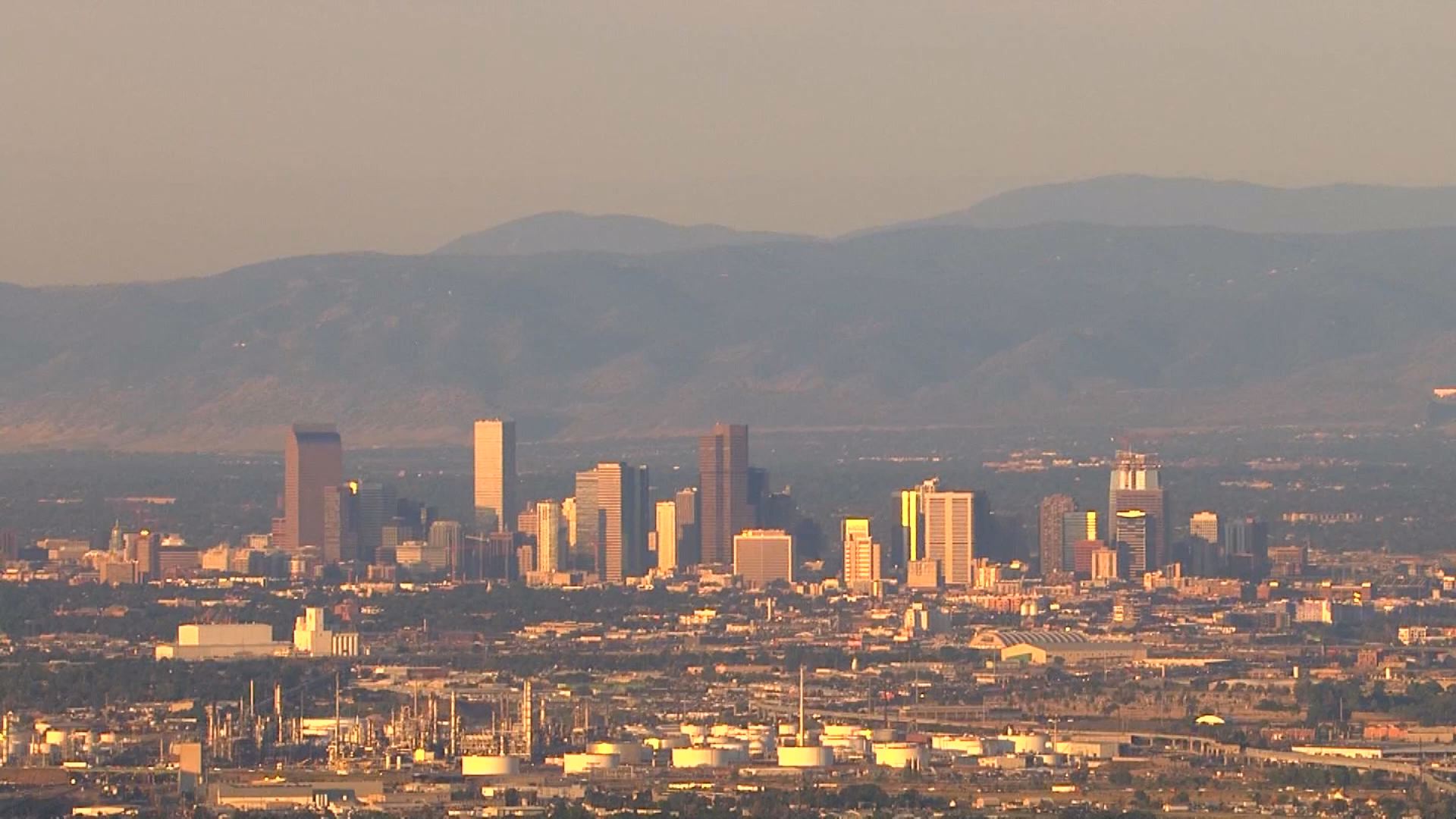 Voters in the Mile High City are weighing a $937 million bond measure as well as a proposal that would require Denver buildings to have environmentally friendly roofs.
'Green Roof Rule'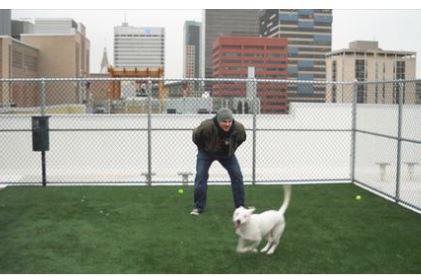 Backers of this measure submitted more than 7,000 signatures – 4,771 of which were verified – to add this to the ballot.
Basically, what's known as Initiative 300 would require buildings in Denver that are more than 25,000-square-feet install either rooftop gardens, or a combination of gardens and solar panels.
Brandon Rietheimer was one of the residents who organized the Denver Green Roof Initiative. He said he was inspired by cities like Chicago and Toronto that already have similar measures in place.
RELATED: This ordinance would require buildings in Denver to have rooftop gardens
While he told the Denver Business Journal he thought those measures were in line with Denver Mayor Michael Hancock's sustainability efforts, the measure has received formal opposition from the city.
Hancock's office issued a statement saying that as it is, Initiative 300 does not offer enough flexibility.
Citizens for Responsible Denver is campaigning against the initiative as well, arguing that it would impact the real estate industry and drive up costs. You can read more about this rule here: http://bit.ly/2g3cp4M
Bond questions
The Denver City Council approved seven 2017 bond measures to go on the November ballot that deal with 460 projects valued at $837 million.
The separate questions include:
$431 million for transportation and mobility projects
$116.9 million for city-owned cultural facility improvements
$75 million for a new outpatient care center at Denver Health Medical Center
$77 million for safety facility projects
$69.3 million for Denver Public Library improvements,
$151.6 million for parks and recreation and
$16.5 million for city-owned facility improvements
You can find detailed information about the projects here: http://bit.ly/2huxuWH
According to the city of Denver's website, the bonds will not increases taxes. Here's the explanation they provided:
The city has older debt being paid off and has seen an increase in property values in the last few valuation cycles, which allows the capacity for the proposed new debt of $937 million without triggering an increase to tax rates.
You can read the full Q&A here: http://bit.ly/2gbiw91
9NEWS political reporter Brandon Rittiman did a truth test on one of Hancock's ads in favor of the bonds that you can watch here: http://on9news.tv/2z9DRbO
Other races
Four Denver School Board seats are up for grabs well. The results of those elections will be available here: http://bit.ly/2zZ6wO7
Marijuana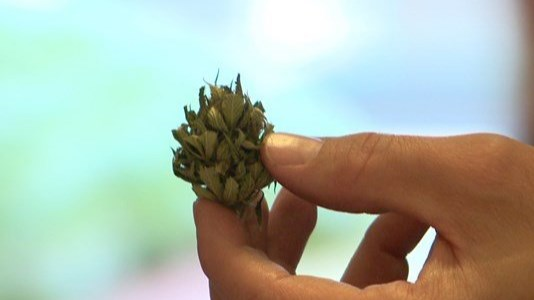 According to the Colorado Municipal League, voters in Alamosa, Monte Vista and Rocky Ford will determine whether to allow marijuana sales or cultivation.
Fort Collins voters, meanwhile, will weigh whether to allow the city cancel to change regulations on medical marijuana without getting approval from voters. The Fort Collins Coloradoan has a good explainer on why the city council is pushing for this here: http://noconow.co/2xL67hi
Voters is Alamosa, Berthoud, Commerce City, De Beque, Dinosaur, Eagle, Federal Heights, Foxfield, Log Lane Village, Longmont, Monte Vista, Sheridan, Rocky Ford and Walsenburg will also consider marijuana taxes.
For details, check your city's elections website.
Term Limits
Voters in rural Red Cliff and Wray are determining whether to eliminate term limits for city council members – a surprising move in two conservative small towns.
One of the Republican party's platforms is advocating term limits for members of Congress, a stance that is also mirrored on a local level.
Broadband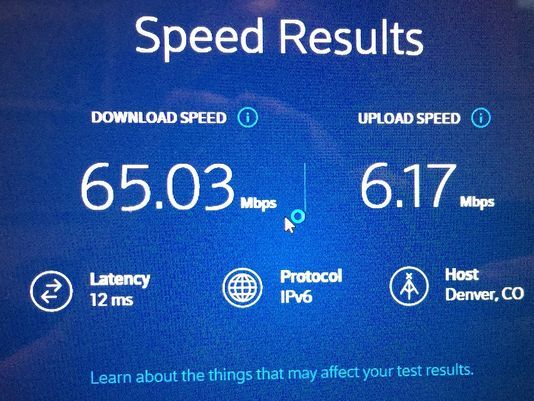 Sixteen municipalities are voting on whether to provide broadband service or to partner with a private business to do so.
State law prohibits communities from running their own high-speed internet service unless they get permission from voters.
Sixty-seven other Colorado cities and towns have already said yes to their own broadband service.
Fort Collins voters authorized the city to provide broadband services in 2015. This year's vote deals with authorizing these services as a public utility and that debt not exceed more than $150 million to implement high-speed internet.
Companies that sell high-speed internet have pitched six figures from trade associations to buy ads in opposition to the measure.
In the ads, they said people in Fort Collins have bigger things to worry about than high-speed internet – something probably true, but that's a little more complicated than that. You can read the 9NEWS Truth Test about those ads here: http://on9news.tv/2xRv1ft
The other cities weighing broadband measures are Alamosa, Avon, Dillon, Eagle, Fort Lupton, Georgetown, Greeley, Gypsum, Idaho Springs, Louisville, Manitou Springs, Minturn, Monte Vista, Silverthorne, Snowmass Village and Vail.
Bond issues
Multiple Colorado cities are weighing TABOR override ballot questions. Here's a look at some of the most significant:
Aspen: Increase on sales tax for tobacco products. Voters are also considering authorizing $3 million to buy property to store municipal water supplies. You can read more about the proposed tax here: http://on9news.tv/2xOLkJH
Boulder: The city wants $26 million to pay for capital improvement projects and extend community culture and safety sales tax for repayment. You can read more about what's up for a vote in Boulder here: http://bit.ly/2iY2dPx
Crested Butte: Voters will determine whether the city can implement a vacation rental tax to fund affordable housing programs. You can find Crested Butte election information here: http://bit.ly/2iXkexn
Dillon: The city wants to authorize $5 million to help with housing for the seasonal workforce, who are struggling with finding affordable places to live in expensive mountain towns.
Loveland: The city wants to authorize $61 million for downtown redevelopment projects. You can read more about this election here: http://bit.ly/2xQJacA
An elected mayor in Castle Rock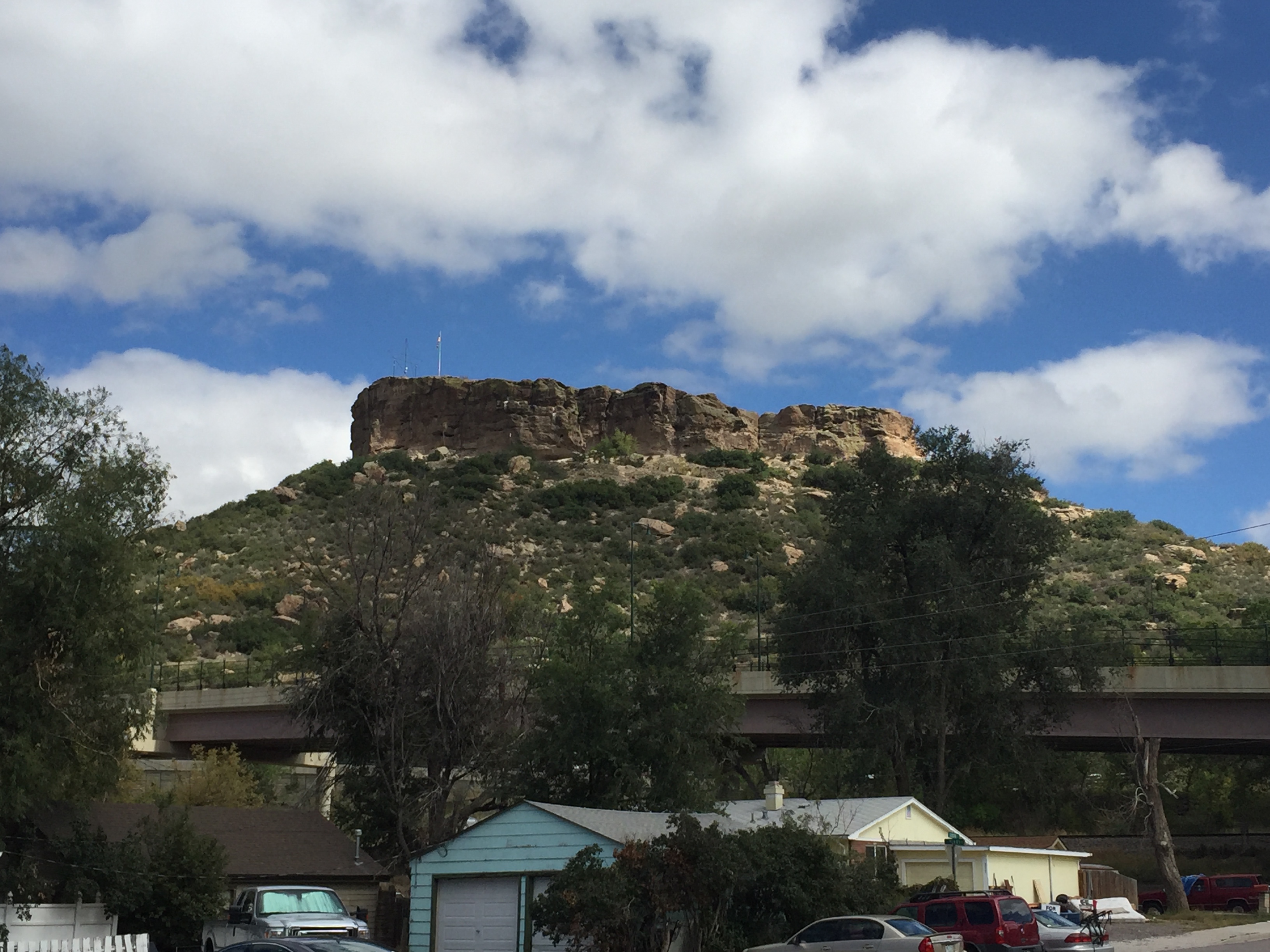 Here's how Castle Rock's city government works, as it stands right now: there are seven town council members, including a mayor and mayor pro tem elected by that council.
The mayor acts as chairperson during meetings but has the same voting power as other council members.
A citizen-initiative effort wants to change this and was able to get enough signatures to put a measure on the ballot asking that the mayor be elected by the voters, rather than the town council.
This mayor would serve up to two four-year terms. There then would be six town council members elected by the voters of their respective districts.
You can read the language of this proposal here: http://bit.ly/2xR1YIK
School boards
Sixty nine school board seats in 22 districts across Colorado are up for grabs during the Nov. 7, 2017 election.
Here's a look at the elections in Colorado's five largest school districts:
Denver Public Schools
Ten candidates are vying for four seats on the seven-member Denver School Board. Three candidates are running for the "at-large" position.
Denver Public Schools has information on all of the candidates as well as their statements of intent here: http://bit.ly/2z7h68H
Jeffco Public Schools
Three of five Board of Education seats are open for the 2017 election, in district 1, 2 and 5.
There is a list of all of the candidates as well as a link to their respect campaign websites here: http://bit.ly/2z9mCId
Douglas County School District
Eight candidates are running for four seats on the Douglas County School Board.
Information about the candidates is available here: http://bit.ly/2AbmpBL
Cherry Creek School District
Two of the five seats on the Cherry Creek School District's Board of Education were up for grabs, but the election was canceled because the races were uncontested, Ballotpedia reports.
Kelly Bates and incumbent Karen Fisher were elected to those seats by the board of education in September.
Aurora Joint School District
Nine candidates are vying for four seats on the Aurora Public Schools Board of Education.
These members are elected at-large and serve four-year terms, according to the school district's website.
Information about the candidates is posted here: http://bit.ly/2iTBF23
To find information about elections in your school district, look at their website. There should be an election page with candidate information.
How to find election results
Election results will largely be posted on city and county websites after Nov. 7, 2017. Here are links to those websites. If your city is not listed, search for the clerk's page on Google.
You can also find some results on the Colorado Secretary of State's website, which is listed here: http://bit.ly/2ozPvVM
Alamosa County: http://bit.ly/2gWBDCa
Phone number: 719-589-6681
Arapahoe County: http://bit.ly/2yI0xzH
Phone number: 303-795-4511
Archuleta County: http://bit.ly/2z9lGn6
Phone number: 970-264-8331
Baca County: http://bit.ly/2AdN29m
Phone number: 719-523-4372
Berthoud: http://bit.ly/2AdDI59
Phone number: 970-344-5800
Boulder: http://bit.ly/2ipXvXd
Phone number: 303-413-7740
Broomfield: http://bit.ly/2zf9L6L
Phone number: 303-464-5857
Castle Rock: http://bit.ly/2iVy5o0
Phone number: 303-660-1374
Chaffee County: http://bit.ly/2A1xzrX
Phone number: 719-539-4004
Commerce City: http://bit.ly/2hawbPT
Phone number: 303-289-3611
Denver: http://bit.ly/2zZ6wO7
Phone number: 720-913-VOTE (8683)
Douglas County: http://bit.ly/2gYxHkA
Phone number: 303-660-7444
Eagle County: http://bit.ly/2lIskLw
Phone number: 970-328-8715
El Paso County: http://bit.ly/2tsZNcL
Phone number: 719-575-VOTE (8683)
Federal Heights: http://bit.ly/2xIX40w
Phone number: 303-412-3536
Fort Collins: http://bit.ly/2z9WeLQ
Phone number: 970-221-6515
Fort Lupton: http://bit.ly/2lHRvhn
Phone number: 303-720-4776
Foxfield: http://bit.ly/2lJpLsE
Phone number: 303-680-1544
Georgetown: http://bit.ly/2zdk23o
Phone number: 303-679-2339
Golden: http://bit.ly/2lHSL3V
Phone number: 303-384-8015
Greeley: http://bit.ly/2iXelAp
Phone number: 970-350-9740
Huerfano County: http://bit.ly/2lID0d0
Phone number: 719-738-2380
Jefferson County: http://bit.ly/2z7unhF
Phone number: 303-271-8111
Larimer County: http://bit.ly/2zsBzp8
Phone number: 970-498-7820
Longmont: http://bit.ly/2ipAyTT
Phone number: 303-651-8649
Louisville: http://bit.ly/1Ou4slF
Phone number: 303-666-6565
Loveland: http://bit.ly/2z7lMvh
Phone number: 970-498-7820
Mesa County: http://bit.ly/2zebTeX
Phone number: 970-244-1662
Minturn: http://bit.ly/2ypCarA
Phone number: 970-827-5645
Moffat County: http://bit.ly/2z8YGls
Phone number: 970-824-9120
Morgan County: http://bit.ly/2hA7qKa
Phone number: 970-542-3521
Otero County: http://bit.ly/2zqNPGy
Phone number: 719-383-3024
Pitkin County: http://bit.ly/2zZKb2O
Phone number: 970-920-5180
Pueblo County: http://bit.ly/2hyeruF
Phone number: 719-583-6620
Rio Grande County: http://bit.ly/2yoc3Bn
Phone number: 719-657-3334
San Juan County: http://bit.ly/2z7uaII
Phone number: 360-378-3357
Summit County: http://bit.ly/2lJNKYq
Phone numbers: 970-453-3479 // 970-262-3406
Vail : http://bit.ly/2h5oCdn
Phone number: 970-479-2136
Weld County: http://bit.ly/2lHRvhn
Phone number: 970-815-1166