KUSA – Jody Carroll looks at a picture of her son with the eyes of a mother who can instantly spot what others might miss.
His eyes, she says. Look at his eyes.
"He looks so tired there," Carroll says.
Two days after the sailor posed for the photo, he was dead.
"He wanted the pain to go away – the nightmares, the things he'd seen – he wanted just to get away," she says.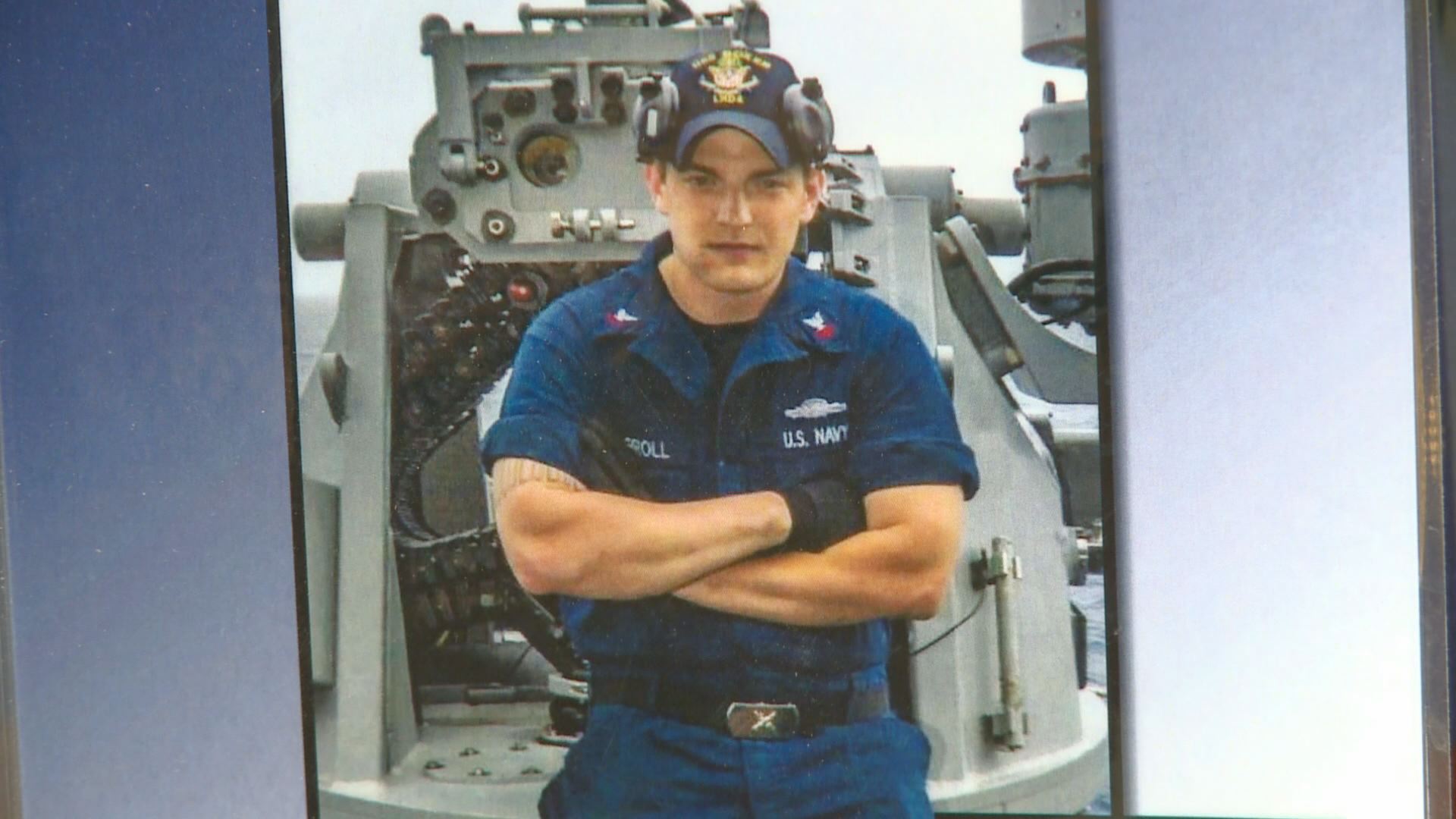 Jody Carroll claims in 2013 her son, John Carroll, did make at least one last effort to reach out for help before he did what an estimated 20 veterans and active-duty members of the military do every day.
He called the VA's Crisis Line.
"When he called that night, he got the answering machine. He was dead in less than an hour," she says.
If true, the case would hardly represent the only time it's happened.
RELATED: Charlie Foxtrot coverage
A February report by the Department of Veterans Affairs shows at least 20 callers to the VA's Crisis Line were routed into voicemail.
To make matters worse, people who worked at the backup call center "were not aware the voicemail system existed; thus they did not return those calls."
Thousands of calls go to that backup call center every year.
This year, Congress introduced the "No Veterans Crisis Line Call Should Go Unanswered Act" as a response to the VA's report.
The bill, which has passed the House, awaits approval in the Senate.
Carroll believes the line needs to never go unanswered.
"(John) wanted help," she says.