A 11-year-old was seriously injured in a hit-and-run crash near the Stonegate area of Douglas County on Tuesday.
The Douglas County Sheriff's Office says just after 11:30 a.m., the driver of a white SUV/hybrid crossover, possibly a Lexus CT200, with black stripes on the side struck the boy then fled the scene northbound on Stonegate Parkway.
The four-door vehicle has Colorado plates and damage on the passenger side, including a broken mirror.
Looking for a White Lexus CT200, Black Stripe down side, broken passenger mirror. Involved in Hit/Run that injured child in Stongate area. pic.twitter.com/96Tl1VTDS6

— DC Sheriff (@dcsheriff) July 25, 2017
The boy was on his way home from a neighborhood bake sale when he was hit. His next door neighbor and friend, 8-year-old Luke Lundgaard, was nearby when it happened.
Eleven-year-old Lauren Treiber, one of three girls who was holding the bake sale to raise money for summer camp, witnessed the boy getting hit.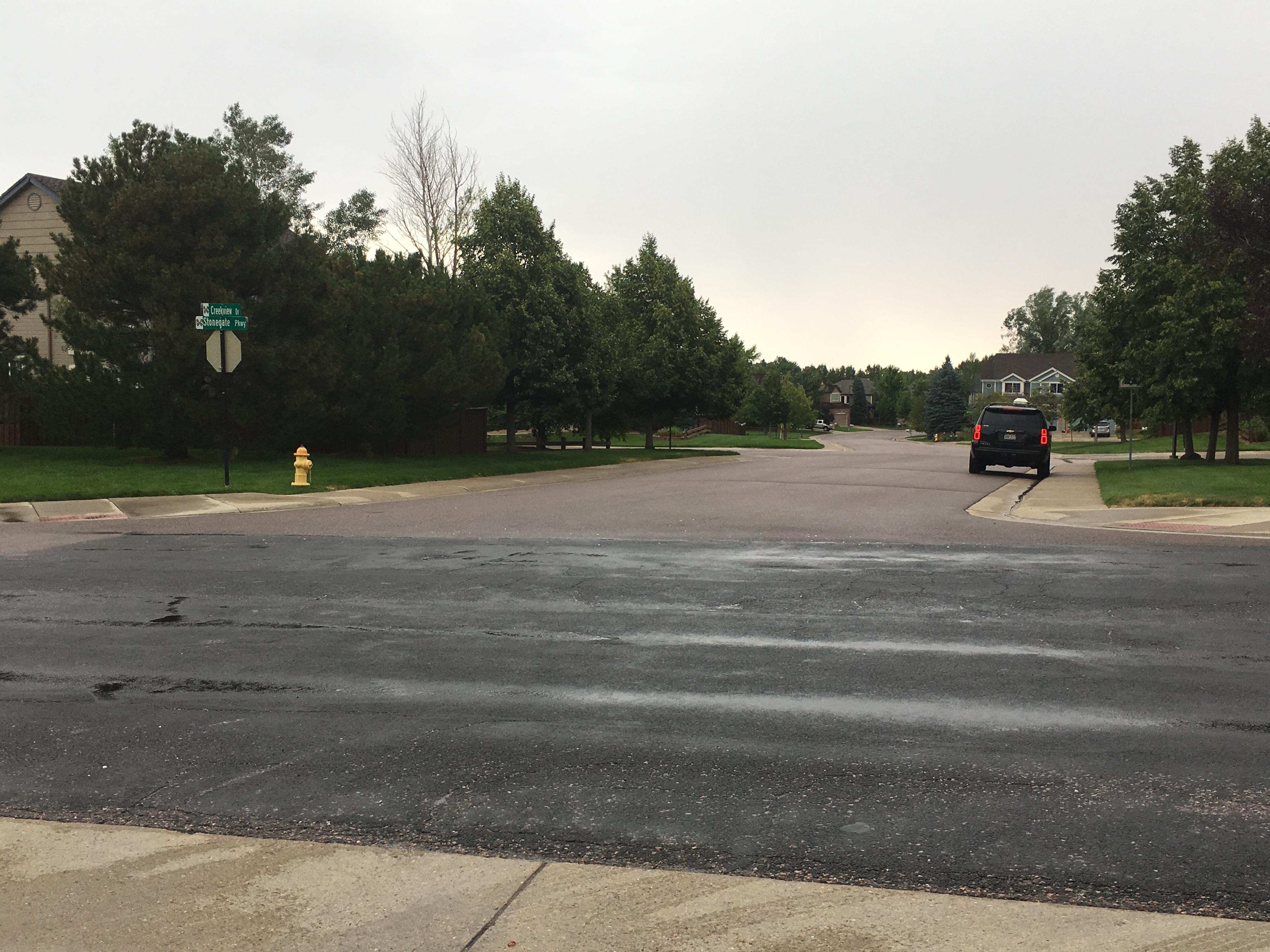 "He didn't even see it. He like flew and just landed and was bleeding. He had some cuts on him and just wasn't feeling good," she said. "But he responded to his mom, and knew that it was his mom, so I think that he'll be OK."
"It's just I want everyone to pray for him because he was a loving, and very funny and just a nice kid," Treiber added.
At around 12:30 a.m. Wednesday morning the Douglas County Sheriff's located the vehicle of the suspect and Kimberly Miller was arrested.
The vehicle involved in the hit and run has been located and an arrest has been made. THANK YOU ALL for helping us to solve this crime!

— DC Sheriff (@dcsheriff) July 26, 2017
Miller, 49, is being booked in on several charges including careless driving resulting in bodily injury as well as several hit-and-run charges.
Bond has not yet been set.