Laura Prinzi thought the $2,700 charge for a short visit to a Swedish Hospital's Southwest Emergency Room in December was a bit excessive. So she complained.
This week – months after Prinzi received an initial bill -- Swedish Hospital informed her not only was the charge fair, it was also going to tack on an additional charge of $1,152.80.
All for something known as an "ER procedure category 1."
"I was stunned…. Yeah," she told 9Wants to Know.
9Wants to Know introduced viewers to Prinzi's story two weeks ago when we profiled emergency room coding decisions that can cost patients thousands.
RELATED: Why visiting the ER costs so much money
On December 17, 2016, Prinzi went to one of Swedish's freestanding ERs after feeling a sharp pain in her ankle.
"It was like every few steps I would have shooting pain," she said.
It didn't take long for a doctor to rule out anything serious.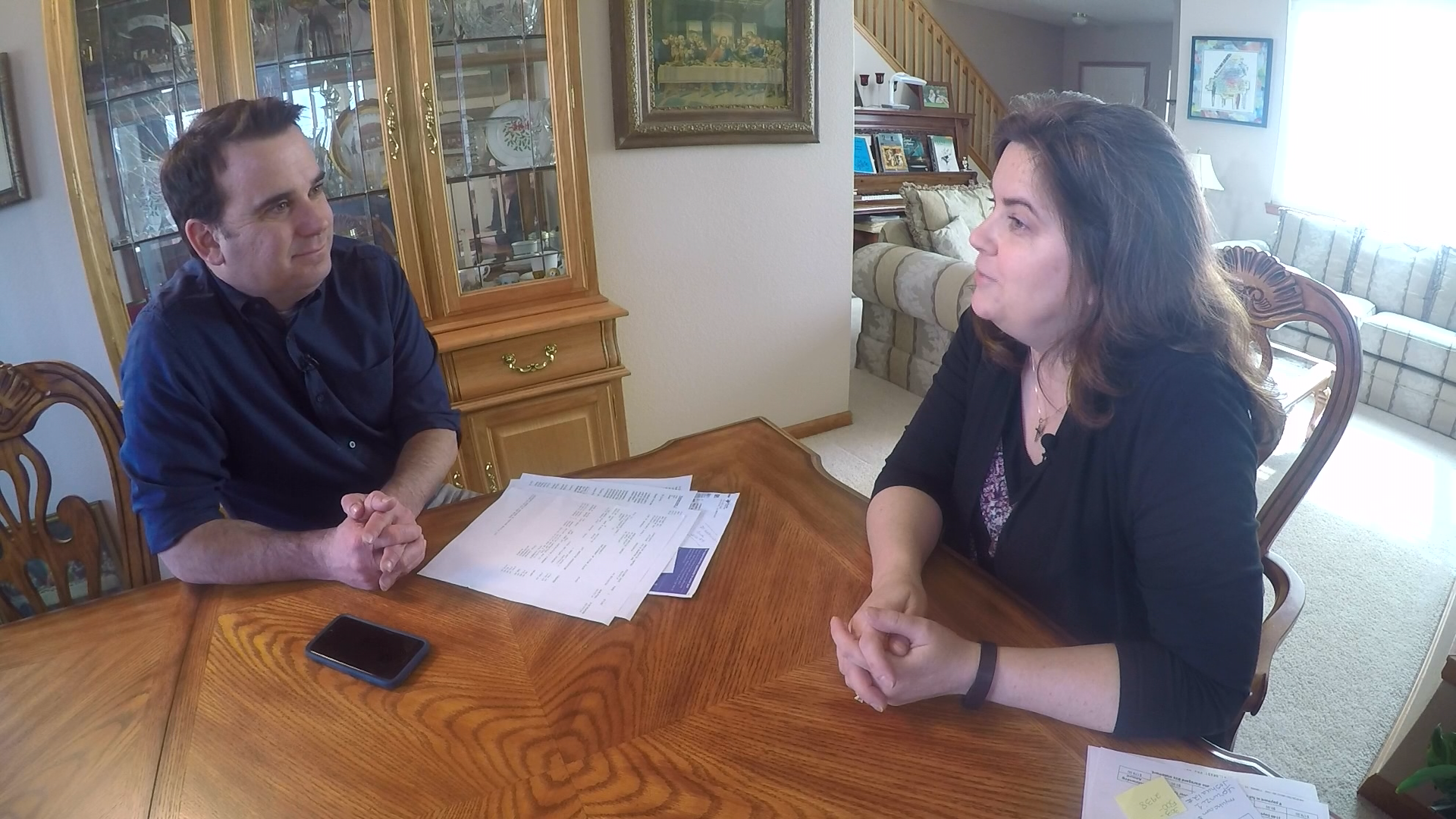 "Three minutes," said Prinzi. "They gave me a soft splint, and I was on my way."
A few weeks later, she learned that short consult had resulted in significant charge.
The hospital assigned the visit as a level 3 – out of a 1 to 5 scale – and attached a $2,783 charge to it.
Because her insurance only adjusted the charge by 3%, Prinzi was responsible for nearly $2,600 out-of-pocket.
A few weeks ago, Prinzi decided to once again challenge the coding decision. Monday, a letter arrived in the mail telling her of the results of an audit of her bill.
"After review of the itemized bill and the medical records our findings are that there are undercharges on the bill," read the letter signed by the Clinical Auditing Department at Swedish Medical Center.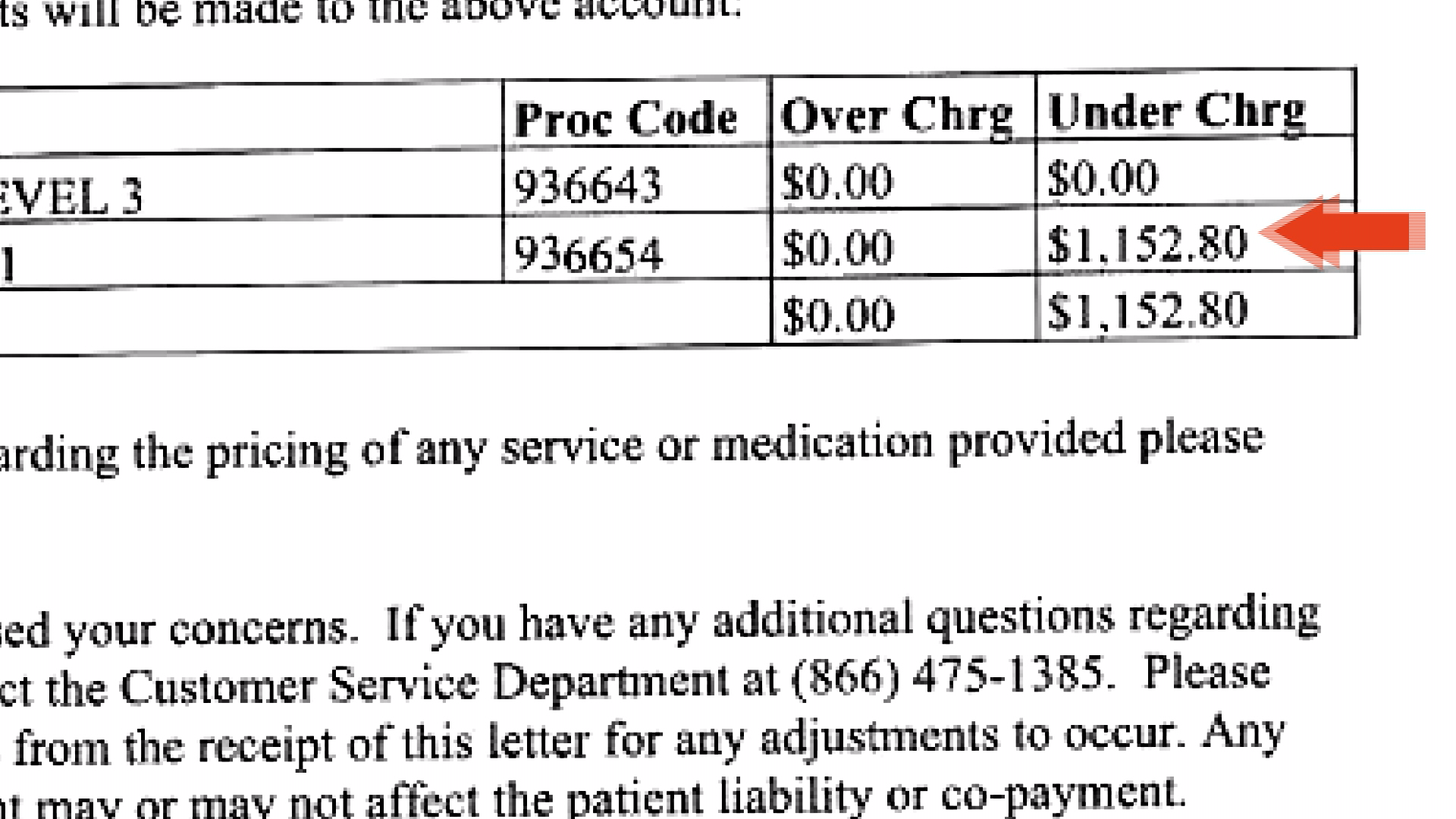 It's not entirely clear what caused the hospital to add on the "ER procedure category 1."
The letter suggests it might have something to do with the splint Prinzi received.
Regardless, the letter said the additional charge would be "added to the account."
"My mind was blown. Completely blown," said Prinzi.
9Wants to Know reached out to Swedish Hospital for comment after Prinzi told us of the additional charges.
This is what we received Wednesday afternoon:
"We take any concerns from our patients seriously and have communicated directly with the patient regarding their recent bill. We encourage patients with billing or other questions to contact the hospital at (866) 475-1385."
That was the entire statement.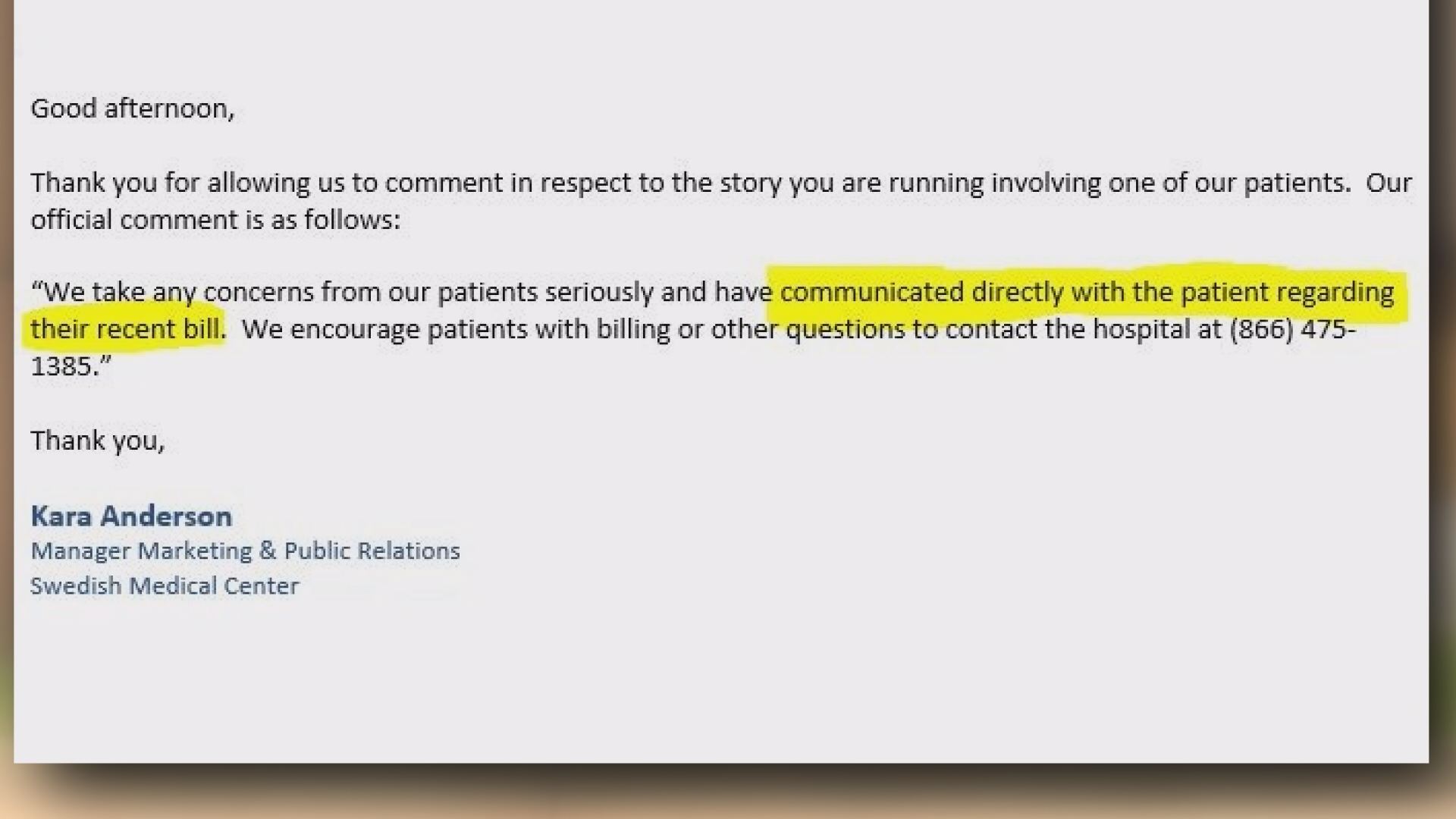 Prinzi informed us Swedish ultimately decided to waive the additional charge and even trimmed $750 off the previous bill.
"I would have loved the reduction to be a little more, but lesson learned, "she wrote us.
It's not clear if this was an isolated billing issue. Of course, if something similar has happened to you, we'd love to hear from you at showusyourbills@9news.com
And, if you're keeping track (we are), we have now helped save viewers $125,010.48. (yes, this includes Prinzi's story)