On Tuesday night, we introduced you to the growing problem of rising pharmaceutical drug costs, a national epidemic affecting many people who take routine medicines. In part two of our 11 News Investigates Series, we look at how in some cases the high cost of certain drugs making many families make some really hard decisions.
Doyle Berkefeldt, a retired minister, and his wife Darlene, a pediatrict nurse, lived a happy life in sleepy Batesville, Arkansas. It was a bond that lasted for decades. They were the best of the friends even through the worst of times.
"We had a lot of fun," said Doyle Berkefeldt. "Whatever we did, we did together."
Doyle would've done anything to help his wife. In January 2015, Darlene died after a short yet exhausting fight with Hepatitis C. The medication his wife may have needed is a drug called Harvoni.
"She had this bleeding ulcer many years earlier, before they even knew there was a Hep C," Doyle recalled. "So she had a blood transfusion, at that time, and they didn't test for Hep C, because they didn't have it. So they don't know if she got it that way."
When Darlene was first diagnosed with Hep C in the spring of 2014, Doyle said doctors didn't offer the drug Harvoni as a possible cure for his wife's condition. The drug had just come out and it was the successor to a drug called Sovaldi. Both are made by Gilead, a US based drug manufacturer.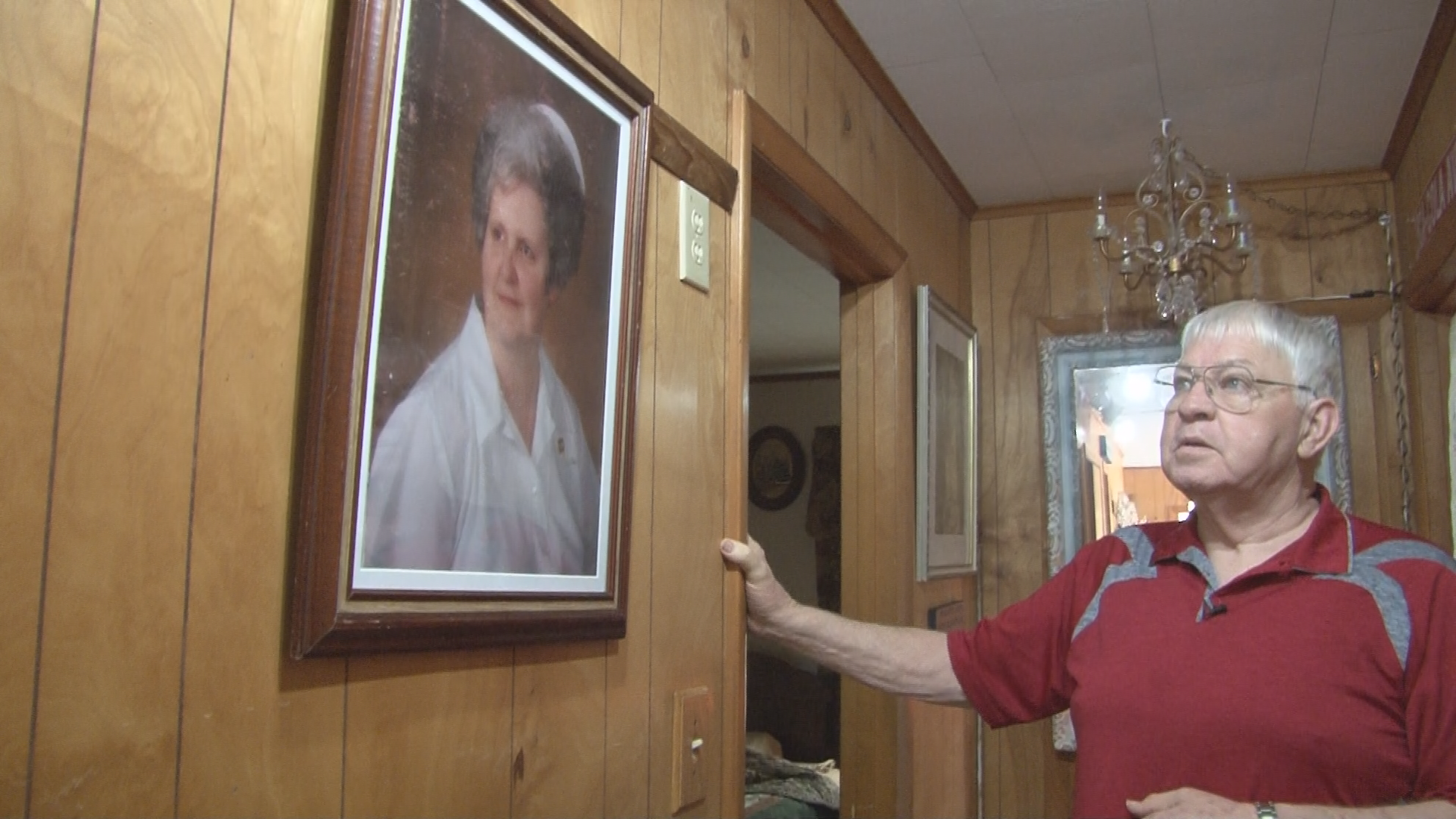 "They said there's no cure for Hep C. You just live with it," Doyle said.
Doyle, unwilling to part with his beloved wife, began to do research and that's when he found Harvoni online. He said a 90-day supply would have been roughly $100,000. Most families could not afford such a price for one drug. The Berkefeldts were among that group. The high price put them in a tight spot.
"We would have sold the house, all the furnishings in it, all my wife's jewelry, and we couldn't have afforded the medicine," he said.
Doyle said at the time, his insurance company told him they didn't cover Harvoni. His next step was to call pharmacies directly. He was told it would be a $1,100 per pill for a 90-day treatment plan. Darlene would have to take one pill per day which still came out to nearly $100,000 total. Doyle said if the pill had been half of that, he may have found the money to pay for it.
...
"When you've got a disease that affects 4 to 5 million people in the United States, people who would qualify for treatment, there's no reason to charge $1,000 a pill," explained Dr. Angelo Coppola, a gastroenterologist at Little Rock Diagnostic Clinic. "You're going to make your money back charging half of that."
Dr. Coppola said the FDA has approved alternatives to Harvoni, like VieKira Pak and Sovaldi, but they aren't any cheaper than Harvoni. The three drugs all have similar efficacy too.
"Within a few percent, most are between 92%, on up to, some studies have shown 100% efficacy in curing patients with Hep C. The cost of the medication are all within 1-2% of each, running around $1,000 a day. For the medication alone," said Dr. Coppola.
Dr. Coppola said he had patients who have offered to sell their house, sell their car, to get the payment. He advised them not to and that they could work together to find a way to get it covered. Patients further along in the disease typically get help from the insurance companies first, but he said, it's always a struggle to get help for his patients.
"For most patients, I will let them know that they're going to get refused the first time we submit for treatment," he said. We then turn around and we will submit again, sometimes up to five times before we are able to get approval."
Even still, he doesn't blame the insurance companies for the high cost of prescription drugs. Dr. Coppola said the costs of drug is controlled by the Centers for Medical Services, a government run insurance.
They come in and say this is what we are going to pay for these treatments. This is what you're allowed to charge. The insurance company will then come in and follow them. So whatever Medicare does, we can expect that's what insurance companies are going to do in a few years," he explained.
...
In the end, Doyle blamed the drug companies for the high cost. He will never know if Harvoni could have saved his wife, but he would have liked to have given it a try. Doyle was at his wit's end, willing to do anything to save his wife.
"I've never been back to the grave. My wife is not there. So there's no reason for me to go," Doyle said.
Shortly after our interview, Doyle Berkefeldt passed away at the age of 73. He is survived by his two sons, Jeff and Rob.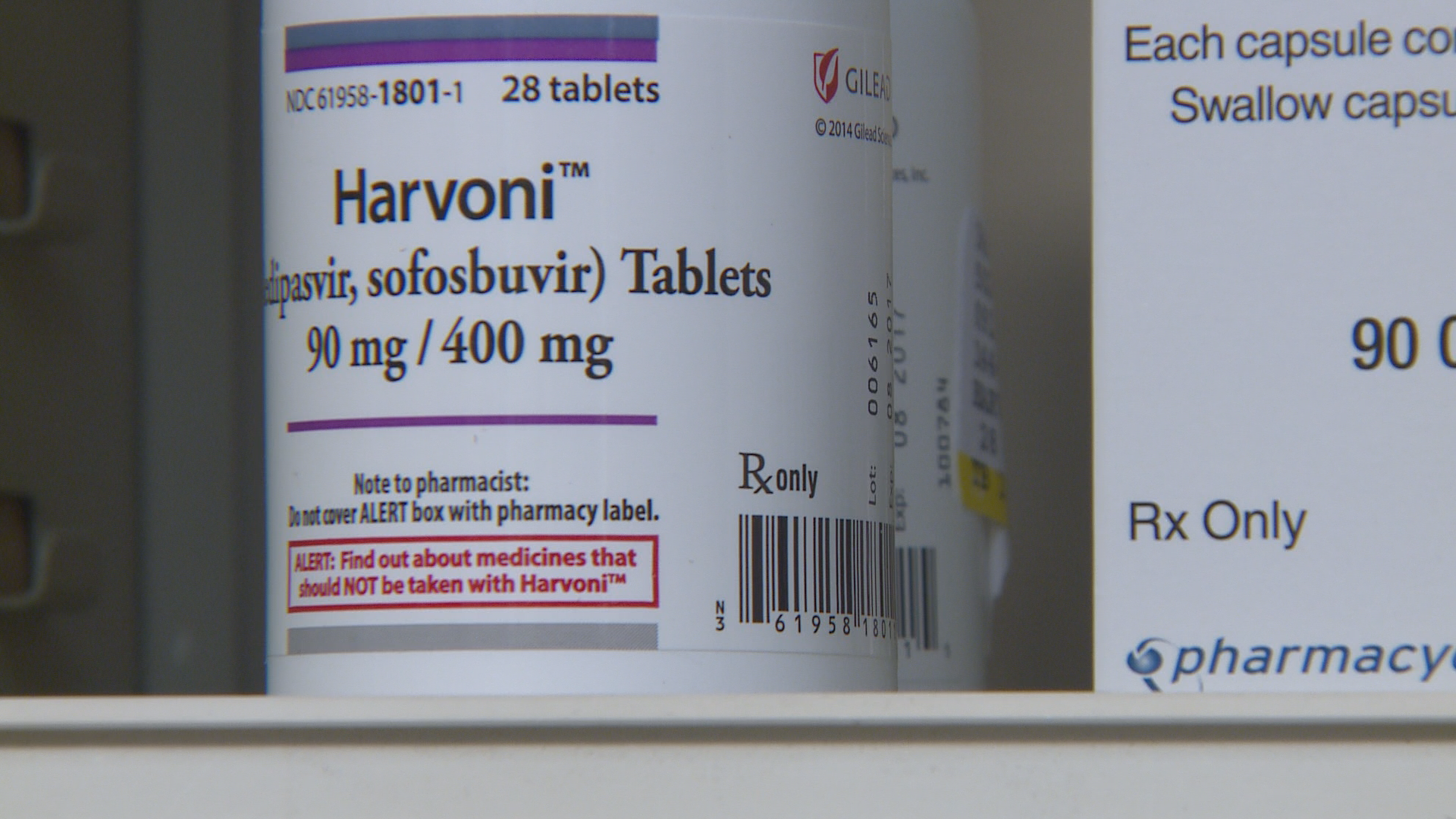 We reached out to Gilead Sciences Incorporated for an interview. They responded saying that both Sovaldi and Harvoni offer a cure at prices that significantly reduce Hepatitis C treatment costs and deliver significant saving to the healthcare system over the long-term.
"The one-time cost of Harvoni or Sovaldi pales in comparison to the lifetime costs associated with treating HCV," their statement said. "To date, more than 1,000,000 individuals around the world have been treated with these products."
If you wish to compare prescription drug prices across different pharmacies, you can visit GoodRx.com.